Stem cells 1: 'Be patient," says Nobel laureate Shinya Yamanaka
by Michael Cook | 21 Jan 2017 |
Shinya Yamanaka / New York Times
Japanese researcher Shinya Yamanaka won the Nobel Prize in Medicine in 2012 for discovering that mature cells can revert to stem cells. These "induced pluripotent stem cells" can, theoretically, become any cell in the body. This was greeted not only as an immense technical breakthrough, but an ethical one, as scientists' interest in embryonic stem cells for potential cures swiftly declined after his ground-breaking research.
In an interview with the New York Times, he has answered some questions about the future of stem cell research.
For a layman, the surprising thing about Dr Yamanaka's view of the field is his scepticism about "personalised medicine". It was once confidently predicted that a person's iPS cells could be used to create whatever cells are needed to cure him. Not so, he says. Even iPS cells are potentially… click here to read whole article and make comments
Stem cells 2: Was California sold a stem cell pup?
by Michael Cook | 21 Jan 2017 |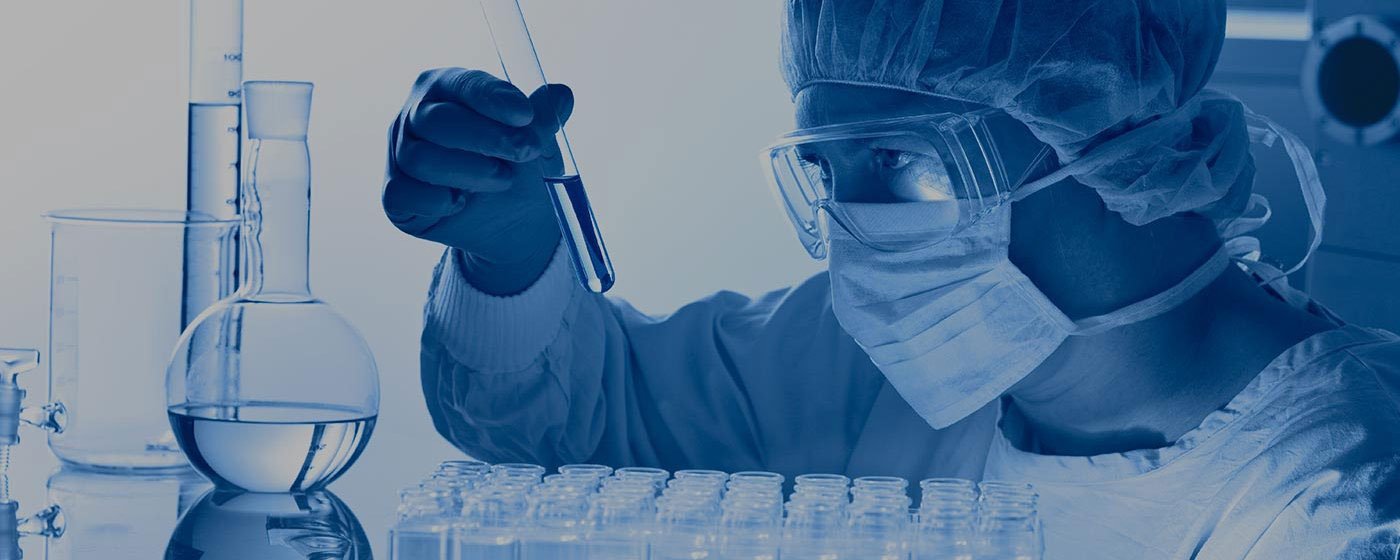 The California Institute for Regenerative Medicine was created in 2004 after voters overwhelmingly supported a US$3 bond issue to pay for stem cell cures. President George W. Bush had just restricted federal funding for human embryonic stem cells and the state set itself up to be the biggest and best stem cell institute in the world. The total cost to taxpayers would eventually be $6 billion, including interest. Was it worth it?
According to an article in the online journal STAT, the answer is probably No.
Back in 2004, the CIRM was "shamelessly oversold" to voters.
Desperate patients, Nobel laureates, and A-list celebrities such as Michael J. Fox — the Hollywood star and Parkinson's sufferer — predicted "cures" that would "save millions of lives."

"There are more Americans than … we can count who are sick now, or are going to be sick in the future,… click here to read whole article and make comments
Using patents to restrict harmful applications of CRISPR
by Michael Cook | 21 Jan 2017 |
The new CRISPR gene-editing technology is an incredible tool, but it could be used for ethically-troubling procedures like human eugenics, modification of human germline cells, genetically-modified crops, gene drives to wipe out species and on and on and on. How can its uses be restricted?
Writing in Nature Biotechnology, several academics from Baylor College of Medicine in Houston and New York Law School, suggest that ethical licencing by patent holders is a necessary complement to government legislation.
The Broad Institute, in Boston, owns the foundational patents for the CRISPR process. It recently licensed the technology to chemical giant Monsanto with three provisos: (1) not to conduct gene drives, (2) not create sterile "terminator" seeds which farmers would be forced to buy new every year, and (3) not to conduct research to commercialize tobacco products which would add to the public health burden of smoking.
Two years… click here to read whole article and make comments
Catholic healthcare in Colorado may clash with new assisted suicide law
by Michael Cook | 21 Jan 2017 |
The US state of Colorado has legalized assisted suicide, but its large Catholic hospital system is refusing to cooperate, according to STAT.
The state's largest healthcare company, Centura Health, which operates 15 hospitals and more than 100 physician practices and clinics, will "opt out" of offering aid in dying. Centura is jointly operated by Catholic Health Initiatives and Adventist Health System, associated with the Seventh Day Adventist Church, which also opposed assisted suicide.
The second-largest, SCL Health, says that patients who request assisted suicide will be given the option of transferring to another healthcare facility. SCL Health runs seven hospitals and dozens of clinics.
The Colorado law specifies that healthcare systems may not prohibit their doctors from discussing end-of-life options with their patients or from writing prescriptions for lethal medications which can be consumed elsewhere. The policies of Centura and SCL may be testing this provision,… click here to read whole article and make comments
Duterte vows to roll out contraceptive plan in Philippines
by Michael Cook | 21 Jan 2017 |
The President of the Philippines, Rodrigo Duterte, has vowed to ensure that there is "zero unmet demand" for contraception in his country by 2018.
Although contraception is technically legal, implementation has been held up in the courts with its opponents claiming that it is abortifacient. The Duterte government feels that unless it is freely available, the Philippines, a country of more than 100 million, will be unable to meet its poverty reduction target. This is to bring poverty levels down from 25% to to 13% by the end of Duterte's six-year term in 2022.
Government officials say that they will roll out the plan in the next six months. Local government officials will do house-to-house visits to identify women who need family planning. The Department of Education has also been told to implement a "gender sensitive and rights-based" sexuality education in schools.
The Philippines is 86% Catholic… click here to read whole article and make comments
First British man to give birth
by Michael Cook | 21 Jan 2017 |
In one of most head-scratching stories so far this year, a British woman who began living as a man three years ago at the age of 17, has stopped her transition process to become a male because she wants to have a child.
After the National Health Service refused to freeze her eggs, Hayden Cross, 20, of Gloucester, who is currently unemployed, joined a Facebook group where she found a sperm donor. She is now four months pregnant although she has no idea who the father of her child is. As she told The Sun:
"I don't know who the bloke was. To be honest I can't remember anything about him. He wouldn't even tell me his name. He didn't want any contact. He said he was just doing it to help people. It was the first attempt and it worked. I was really lucky."

… click here to read whole article and make comments
A doctor at the centre of the capital punishment debate
by Michael Cook | 21 Jan 2017 |
Emergency physician Carlo Musso is the President of CorrectHealth, a Georgia-based company with 400 employees which provides medical care for prisons. Although her personally opposes capital punishment, he believes that he should participate in executions to provide "end of life comfort measures". "Instead of a carcinoma, that individual's dying of a court order," he says.
In this short video from the New York Times, he explains why he persists, despite vehement objections from lobby groups and medical professional bodies.
Since 1976, 69 prisoners have been executed in Georgia. In 2016, nine were executed, the most recent on December 6.
click here to read whole article and make comments
Canadian bioethicists call for organ donor euthanasia
by Michael Cook | 14 Jan 2017 |
Well, that didn't take long. Euthanasia became legal in Canada in June and by December Quebec bioethicists had already published an article in the Journal of Medical Ethics calling for organ donation after euthanasia. In fact, they were reflecting the positive opinions of the both the Quebec government and Transplant Quebec.
The authors, Julie Allard and Marie-Chantal Fortin, bioethicists at the University of Montreal, argue that
"MAID (medical aid in dying) has the potential to provide additional organs available for transplantation. Accepting to procure organ donation after MAID is a way to respect the autonomy of patients, for whom organ donation is an important value. Organ donation after MAID would be ethically acceptable if the patient who has offered to donate is competent and not under any external pressure to choose MAID or organ donation".
However, they insist that the decision to donate should be… click here to read whole article and make comments
Sperm and eggs grown in a Petri dish could revolutionise reproduction
by Michael Cook | 14 Jan 2017 |
The imminent arrival of eggs and sperm grown from skin cells makes legislative change imperative, three Ivy League professors argue in the journal Science Translational Medicine.
IVF was a game-changing technology, write Glenn Cohen, of Harvard Law School, George Q. Daley, of Harvard Medical School, and Eli Y. Adashi, of Brown University, but IVG – in vitro gametogenesis – could revolutionise reproduction.
Although at the moment IVG has only been successful in mice, it may only be a matter of time before scientists are able to make an ordinary skin cell revert to a pluripotent cell which can be grown into germ cell. This will provide scientists and IVF clinics with an "inexhaustible supply" of eggs and sperm.
That day is not around the corner. "Copious preclinical evidence of safety" will be needed. At the moment, "Whether human iPSCs have a propensity for genetic and epigenetic… click here to read whole article and make comments
Dutch IVF clinic tries hard, could do better
by Michael Cook | 14 Jan 2017 |
The eggs of 26 women at a Dutch IVF clinic may have been fertilised with the wrong sperm. The University Medical Centre (UMC) in Utrecht has warned its clients that a "procedural error" may have mismatched the sperm used to create their future child. Of the 26 women, nine have already given birth and four are pregnant. The embryos of the other 13 are still frozen and awaiting implantation.
The UMC is still not sure whether the mix-up occurred in every case, but it cannot rule out the possibility. It has apoligised, has launched an investigation, and is offering free counselling and a free DNA test to the affected women.
The embryos were created with ICSI, a method of fertilisation which is particularly popular in European clinics, even though it is associated with a slightly elevated risk of birth abnormalities. A single sperm is injected into… click here to read whole article and make comments
Be a fan of BioEdge on Facebook