'Existential distress' drives MAiD requests: Canadian study
by Xavier Symons | 28 May 2017 |
The debate over euthanasia is often framed in terms of unbearable pain. Yet a new review of assisted dying cases in Toronto suggests that patients are primarily concerned about a "loss of control" over their lives, rather than refractory pain symptoms.
The study, published in the current edition of the New England Journal of Medicine, reviewed data on assisted dying cases from the University Hospital Network (UNH), an Ontario healthcare and medical research organisation that operates four major hospitals in the Toronto area.
According the researchers, the primary reason why UNH patients requested assisted dying was to relieve "existential distress". The review states:
"Those who received MAiD tended to be white and relatively affluent and indicated that loss of autonomy was the primary reason for their request. Other common reasons included the wish to avoid burdening others or losing dignity and the intolerability of not being able to enjoy one's life. Few patients cited inadequate control of… click here to read whole article and make comments
Abortion debate front and centre in UK elections
by Xavier Symons | 28 May 2017 |
While the last UK parliament was preoccupied with euthanasia and gene-editing, abortion is the main bioethical issue on the agenda for Britain's June 8 general election. Party leaders have been criticised for being both too strict and too lax in their policies.
Earlier this month, pro-life organisations in Northern Ireland criticised Jeremy Corbyn's Labour Party, after a leaked draft version of the party's manifesto suggested that it would broaden access to abortion in Northern Ireland. According to media sources, the party was proposing to override Northern Ireland's legislative assembly and extend the 1967 Abortion Act to region -- which currently only allows abortions where a woman's life or health is at serious risk.
Significant pressure from lobby groups has led to a major revision of the document, with the final version of the manifesto stating merely that "[the Labour Party]...will work with the Assembly to extend [the right to abortion] to women in Northern Ireland."
Meanwhile, Liberal Democrat… click here to read whole article and make comments
Peer review system stumbles over fake gender-studies papers
by Xavier Symons | 28 May 2017 |
The field of gender studies is often criticised for its obscure and verbose scholarship. Two recent hoax studies have fuelled renewed criticism.
Self-proclaimed sceptics James Lindsay and Peter Boghossian ridiculed the journal Cogent Social Sciences after it published their hoax-paper entitled "The conceptual penis as a social construct". The rambling paper, which argues that the penis is an incoherent social construct, passed the peer-review process with flying colours. According to Lindsay and Boghossian:
"The reviewers were amazingly encouraging, giving us very high marks in nearly every category. For example, one reviewer graded our thesis statement "sound" and praised it thusly, "It capturs [sic] the issue of hypermasculinity through a multi-dimensional and nonlinear process" (which we take to mean that it wanders aimlessly through many layers of jargon and nonsense)."
The Taylor & Francis journal has since retracted the study and announced that it is conducting "a thorough investigation".
A similar hoax paper was… click here to read whole article and make comments
Euthanasia bills sink in Tasmania and Maine
by Xavier Symons | 28 May 2017 |
While support appears to be growing for euthanasia in several countries, many legislatures that remain strongly opposed to proposal. Two euthanasia bills were defeated this week -- one in the US state of Maine and the other in the Australian state of Tasmania.
The debate in Maine was fierce, with surprisingly strong support coming from Republican representatives in the parliament.
The bill was sponsored by Republican Senator Roger Katz of Augusta, who has been a longstanding proponent of state-sanctioned assisted dying. "People have the right to make medical decisions for themselves and also have the right to refuse treatment", Katz told reporters.
Yet the majority of the House disagreed, with the bill voted down 85-61. "My conscience tells me that this is the wrong direction for a variety of reasons," said Democrat Representative Gay Grant, who strongly opposes euthanasia. "This is not a partisan issue. It is a human issue."
Opposition was even stronger in the Tasmanian… click here to read whole article and make comments
Fighting the scourge of 'red envelopes' for China's doctors
by Michael Cook | 28 May 2017 |
In the Ming Dynasty (17th century), an eminent doctor, Chen Shigong, promulgated his Five Precepts and Ten Musts for Medical Practitioners. Chen's five precepts are: "No despising the poor and currying favour with the rich; No committing unprincipled conduct; No acting upon mercenary motives; No neglecting of duty; No being flippant and hypocritical".
While these noble aspirations still resonate with doctors, the medical profession in China is demoralised. They feel overworked and victimised. More than 90% feel that they are underpaid; 79% say that they would not choose medicine again if given a second chance. Violence against doctors is a serious problem. In 2016 alone, 7 people were condemned to death for murdering medical practitioners.
Therefore, contend three Chinese medical ethicists in Developing World Bioethics, it is unsurprising that doctors in China are willing to accept "red packets" in connection with their services. The ancient practice of offering a gift in gratitude has been transformed into a system for bribing… click here to read whole article and make comments
Are Chinese police collecting DNA for all Muslims in Xinjiang province?
by Michael Cook | 28 May 2017 |
China may be preparing to collect DNA profile of a large proportion – or even all – of the Muslim Uighur population in the western region of Xinjiang. According to a report by Associated Press, the government has been buying equipment which will allow it to process vast numbers of DNA profiles.
Xinjiang borders on several Muslim-majority countries, including Afghanistan, and there is simmering discontent amongst the Uighurs. Some have joined ISIS and Al-Qaeda. There have been a number of lethal knife attacks and bombings by separatists. The central government has responded by encouraging migration by Han Chinese and by greatly increased surveillance and repression. According to AP, these include "Those have included mandatory satellite tracking systems for vehicles in some areas, rewards for terror-related tips and prohibitions against women wearing veils and men growing beards."
"Xinjiang is already an oppressive region with a high level of surveillance," said Human Rights Watch researcher Maya Wang. "To collect even more… click here to read whole article and make comments
A feminist argument against artificial gametes
by Michael Cook | 28 May 2017 |
In vitro gametogenesis (IVG)is one of the nightmares of conservative bioethicists. Developing gametes from pluripotent stem cells would allow research into basic science about reproduction, would relieve women of the painful experience of retrieving eggs for IVF, and – most controversial of all -- would increase the range of reproduction options. Gay and lesbian couples would no longer need donations from the opposite sex to create a child; singles could create their own eggs and sperm to have a child genetically identical to themselves.
This is no longer science fiction. Japanese scientists have created fertile mouse pups using eggs created with IVG. It may take years to develop the technique for humans, but it does seem possible.
But it is not just "conservatives" who are disturbed by this possibility, as a blog post in Impact Ethics by Françoise Baylis demonstrates. Baylis, a Canadian bioethicist with a feminist slant, argues that it would be wrong to use this technology because… click here to read whole article and make comments
Texas DA opposes parole for nurse killer of up to 60 infants
by Michael Cook | 28 May 2017 |
As if anyone needed reminding that healthcare workers can use their skill to kill as well as heal, the bizarre case of Texas nurse Genene Jones has surfaced again in the American media.
Ms Jones was convicted in 1984 of murdering one infant with a muscle relaxant and of harming another with a blood thinning agent. She was sentenced to concurrent 99 and 60 year terms behind bars. However, she is due to be released next March under a mandatory release law, which has alarmed the relatives of her victims.
Last week the Bexar County district attorney announced that she would be charged with another death – an infant injected with an anti-seizure drug.
The DA's office says that Ms Jones is suspected of having killed as many as 60 infants between 1977 and 1982. But proving this has been difficult. Medical records at the San Antonio hospital were accidentally destroyed. Memories have faded; potential witnesses have died.
Apart from… click here to read whole article and make comments
Two doctors charged with FGM in US-first
by Xavier Symons | 6 May 2017 |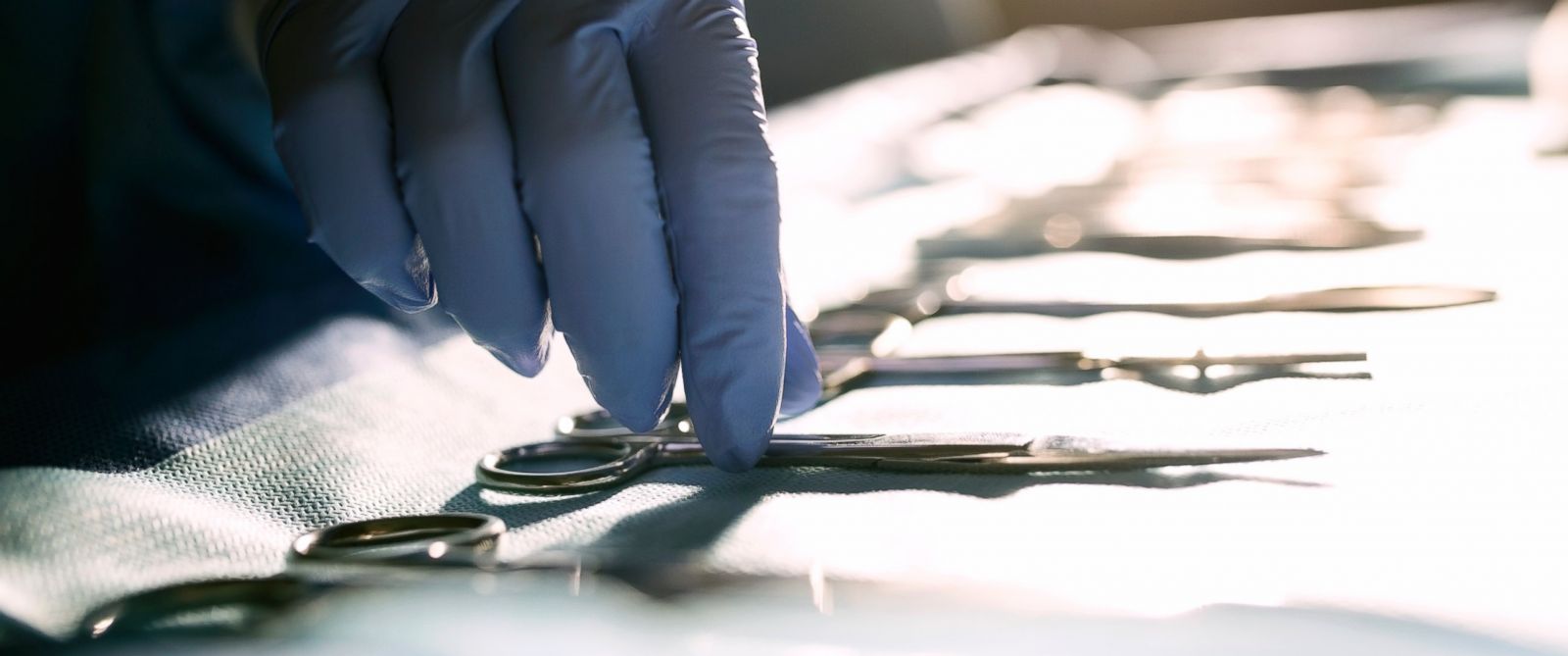 In a US first, two Detroit-based Muslim doctors have been charged with carrying out female genital mutilation – a crime under federal law that carries a sentence of up life imprisonment. The doctors, identified by authorities as Jumana Nagarwala and Fakhruddin Attar, allegedly carried out FGM on two young girls at a small private medical clinic in Livonia, Michigan, this February.
Investigators say that Ms. Nagarwala, a 44 year old emergency room doctor, performed the procedure on the girls after hours. Mr. Attar, who works at the clinic, is alleged to have given Mrs. Nagarwala access to the facility. Both Nagarwala and Attar are members of an Indian-Muslim community known as Dawoodi Bohra, a group that is known to practice FGM.
Nagarawala denies the accusations, but authorities say the girls sustained severe injuries including scarring and lacerations to the genitalia. The girls said that they were told by… click here to read whole article and make comments
National Academies respond to conflict of interest claims
by Xavier Symons | 6 May 2017 |
The National Academies of Sciences, Engineering and Medicine are strengthening their conflict of interest policy after it was revealed that the authors of two major reports failed to disclose industry links. Independent reviews into two studies, one on genetically engineered crops and another on chronic pain management, revealed that authors had substantial connections to industry.
A 2016 review published in Plos One found that 6 out of 20 panel members of a report into genetically engineered crops had "had one or more reportable" financial conflicts of interest, none of which were disclosed in the report.
This followed a 2014 analysis by the Milwaukee Journal Sentinel and MedPage Today of a 2011 study by the Institute of Medicine (now the National Academy of Medicine) on managing chronic pain. The investigation found that nine members of the institute's 19-expert panel had current or recent connections… click here to read whole article and make comments
Be a fan of BioEdge on Facebook