Swedish midwife opposed to abortion appeals to European Court of Human Rights
by Michael Cook | 26 Apr 2017 |
Ellinor Grimmark speaking to the press
Swedish midwife Ellinor Grimmark has decided to appeal to the European Court of Human Rights over Sweden's hard line on conscientious objection.
The Swedish Appeals Court decided earlier this month that the government can force medical professionals to perform and cooperate in abortions, or else be forced out of their profession. Because the ruling in Grimmark v. Landstinget i Jönköpings Län appears to contradict international law protecting conscientious objection, Grimmark wants to appeal to Strasbourg.
Three different medical clinics denied her employment because she will not assist with abortions. In Sweden, midwives are essentially nurses who specialize in pregnancy and child birth and seldom do abortions. It would have been relatively easy to find a way to accommodate Grimmark's preferences.
However, the clinics' intransigence has meant that Grimmark and her family have had to move to neighbouring Norway. "In… click here to read whole article and make comments
Transplant ethics for the 21st Century
by Xavier Symons | 22 Apr 2017 |
Transplant surgery has developed rapidly since the first successful heart transplants in the late 1960s. Newly developed techniques includes uterus, penis and larynx transplantations, and some researchers may shortly attempt to transplant testicle, ovary and fallopian tubes.
In a new article in the Journal of Medical Ethics, bioethicists Arthur Caplan and Duncan Purves explore the novel ethical questions that arise from this "quiet revolution" in the world of human organ transplantation.
The authors note that there are different ethical considerations for transplantations that are not concerned with extending life (as, for example, a heart or lung transplant is typically concerned with). These new procedures, they argue, require us to 'rethink' the traditional risk-benefit analysis used to evaluate the ethics of transplantation:
"the shift away from saving lives to making them better requires a shift in the ethical thinking that has long… click here to read whole article and make comments
Euthanasia rates rise by 10% in the Netherlands
by Xavier Symons | 22 Apr 2017 |
Deaths by euthanasia increased 10% in the Netherlands in 2016, according to a new report published by the country's Regional Euthanasia Review Committees (RTE).
The report states that in 2016, 6091 patients were euthanised, up from 5516 in 2015.
Most of the cases of euthanasia involved people with cancer, serious heart or lung problems or diseases of the nervous system such as ALS.
There were 32 more cases of assisted suicide involving people with dementia, most of whom were in the early stages of the disease. In addition, there were 60 cases involving people with severe psychiatric problems, a rise of four on 2015.
The committee reported that in 10 of the cases the "executive doctor" did not comply with due diligence, and in some these cases, there were concerns that the doctor involved did fulfill the requirements of informed… click here to read whole article and make comments
Indian state moves toward 'two child policy'
by Xavier Symons | 22 Apr 2017 |
The Indian state of Assam may enact a strict 'two child policy' in response to concerns about rapid population growth in the region.
Regional authorities are seeking public feedback and recommendations on draft population policy that would prevent citizens of the region with more than two children from applying for particular civil service and government jobs.
Assam Health Minister Himanta Biswa Sarma was reported as saying that, "Persons will not be eligible to apply for government jobs, and for that matter any kind of government service including that of becoming members of the panchayat and civic bodies." "Assam is facing a dangerous population explosion, and this is one of the several measures we have proposed in the draft population policy", he said.
According to census data quoted in a preamble to the draft policy, there was a population increase of… click here to read whole article and make comments
Euthanised organ donors could dramatically shorten waitlists in Belgium, say doctors
by Michael Cook | 22 Apr 2017 |
Several Belgian physicians argue in a recent research letter in JAMA that encouraging the practice of organ donation after euthanasia will help reduce the waitlists for organ donation.
"In 2015, 1288 people were on the Belgian organ transplantation waiting list. An estimated maximum of 10.1% of all patients undergoing euthanasia could potentially donate at least 1 organ, with 684 organs potentially available for donation. In 2015, 260 deceased donor kidneys were donated; if 400 kidneys were donated by patients undergoing euthanasia, the potential number of kidneys available for donation could more than double."
However, they acknowledge that enthusiasm for this novel method needs to be tempered by an awareness of some of its limitations. Patients who will be euthanised need to agree to donate their organs and they have to die in a hospital setting. Often people prefer to die at home.
At the moment, organ donation… click here to read whole article and make comments
by Michael Cook | 22 Apr 2017 |
It had to happen sooner or later: fake news about bioethics. Fake, not in the sense of exaggerated, or slanted, or partial, or badly researched, but authentically fake, like the Rolex watches you can buy for $10 in Bangkok.
Several major online newspapers in the US and UK published a shocking story about a couple in Jackson, Mississippi, who sought IVF treatment and learned that they actually were twins separated at birth.
The doctor who broke the news described how the wife pleaded with him to admit he was joking, but he added: "I wish that I was, but they had to know the truth." ...

The unnamed doctor added: "The husband said that a lot of people remarked on the fact they shared the same birthdays and looked similar to each other, but he said it was just a funny coincidence and that the couple… click here to read whole article and make comments
Will Richard Branson erase the stigma of dyslexia?
by Michael Cook | 22 Apr 2017 |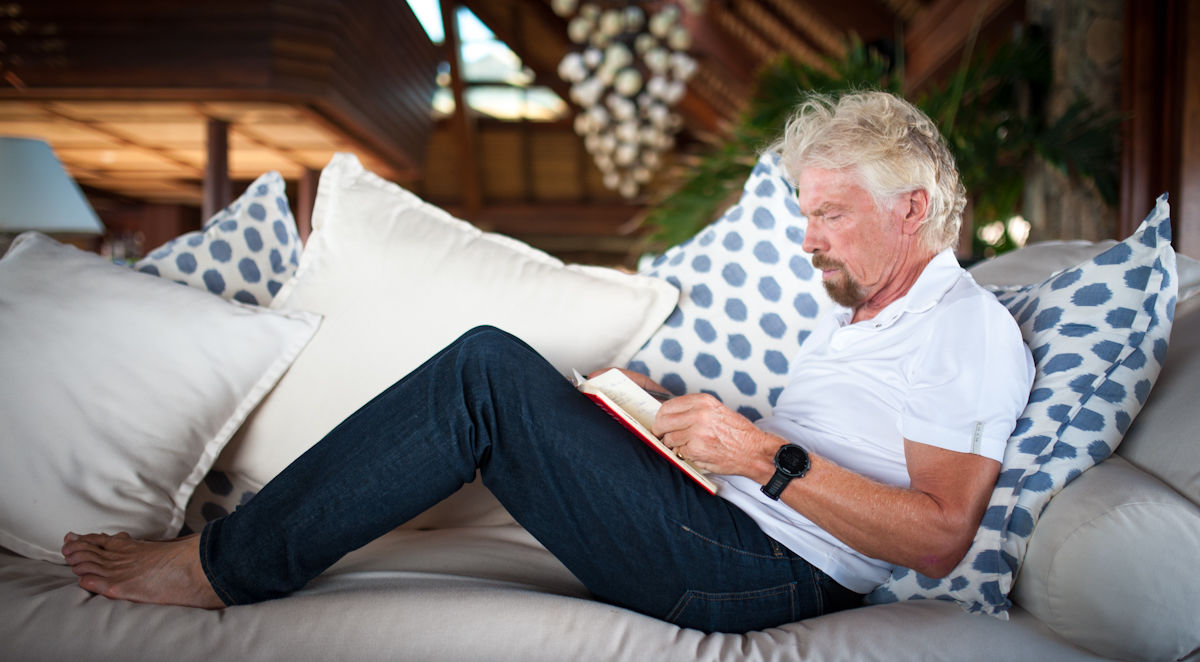 British billionaire entrepreneur Richard Branson is either a practical joker or a quirky eugenicist. On March 31 he announced the creation of the world's first dyslexia-only sperm bank.
In the past, some sperm banks in the UK rejected dyslexic donors because they might be carriers of "common genetic diseases or malformations". Ironically, they were reproached for being "eugenicist". But Branson says on his personal blog that
"this is absurd when you think that some of the most successful people in the world are dyslexic. Rather than being seen as a weakness, dyslexia should be seen as a strength ... Dyslexia has been a massive help for me personally; it makes me think creatively and laterally, two major factors that helped me create Virgin and build a global brand ...Dyslexia is a different way of thinking, not a disadvantage and it shouldn't stop young people… click here to read whole article and make comments
Govt committee backs ban on sex selection in Australia
by Michael Cook | 21 Apr 2017 |
An Australian government body has just released its first major update of guidelines for assisted reproductive technology in 10 years. The most controversial decision by the Australian Health Ethics Committee of the National Health and Medical Research Council was to continue a ban on sex-selection by IVF clinics. It says that "AHEC does not endorse, or wish to perpetuate, gender stereotyping or cultural or personal biases based on biological sex". Therefor the current policy will remain in place: "admission to life should not be conditional upon a child being a particular sex".
It appears that almost no one in the IVF industry is happy with this outcome. Doctors claim that there is considerable demand from couples for sex-selection for "family balancing". Associate Professor Mark Bowman, of Genea, a major chain of clinics, responded that "individual Australians' personal freedom to make informed reproductive choices is arbitrarily restricted."
by Michael Cook | 14 Apr 2017 |
You know that CRISPR and gene editing have gone mainstream when they are the subjects of an airport thriller. The latest novel from New York Times bestselling author Daniel Suarez is called Change Agent and deals with shadowy criminal gangs who battle for control of genetic modification in the year 2045. From the blurb:
In 2045 Kenneth Durand leads Interpol's most effective team against genetic crime, hunting down black market labs that perform "vanity edits" on human embryos for a price. These illegal procedures augment embryos in ways that are rapidly accelerating human evolution—preying on human-trafficking victims to experiment and advance their technology.

With the worlds of genetic crime and human trafficking converging, Durand and his fellow Interpol agents discover that one figure looms behind it all: Marcus Demang Wyckes, leader of a powerful and sophisticated cartel known as the Huli jing.

But the Huli jing… click here to read whole article and make comments
Syria's sarin attack part of the 'weaponisation' of healthcare
by Michael Cook | 7 Apr 2017 |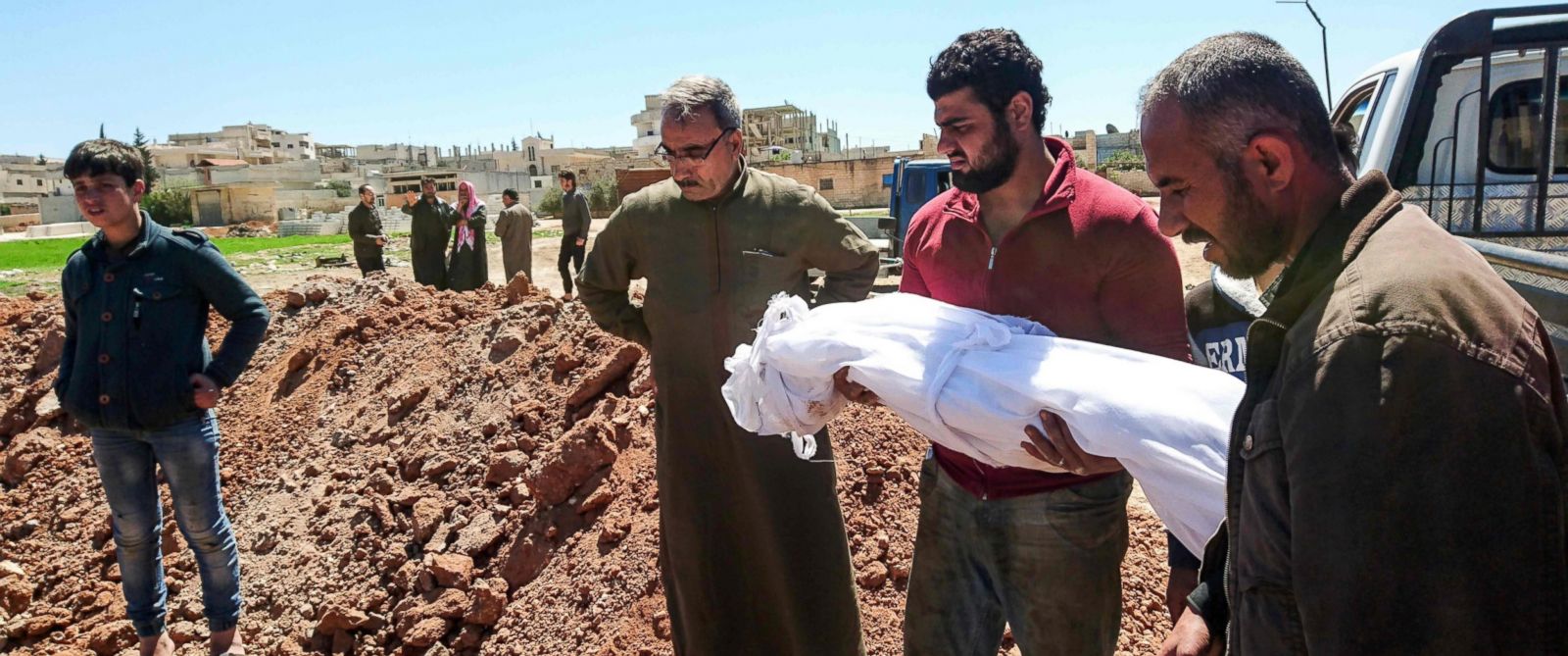 The deaths of possibly 100 Syrian civilians, including children, after a gas attack, is just a ghastlier incident in an unending series of ghastly deaths which seem designed to destroy the rebel health system. "This is part of a pattern we've seen throughout this conflict: target civilians, destroy medical infrastructure, and watch the suffering unfold," says Susannah Sirkin, of Physicians for Human Rights.
Early on Tuesday morning Syrian government planes bombed the rebel-held town of Khan Sheikhun. As first responders arrived at the scene, they started dropping to the ground, convulsing, foaming at the mouth and going unconscious. The suffocating patients were taken to a nearby clinic built into a cave and the plane struck again, destroying the medical facility. Observers suspect that the gas used was sarin.
The Syrian government – and its backer, Russia -- denied that the regime had used a chemical weapon, saying… click here to read whole article and make comments
Be a fan of BioEdge on Facebook