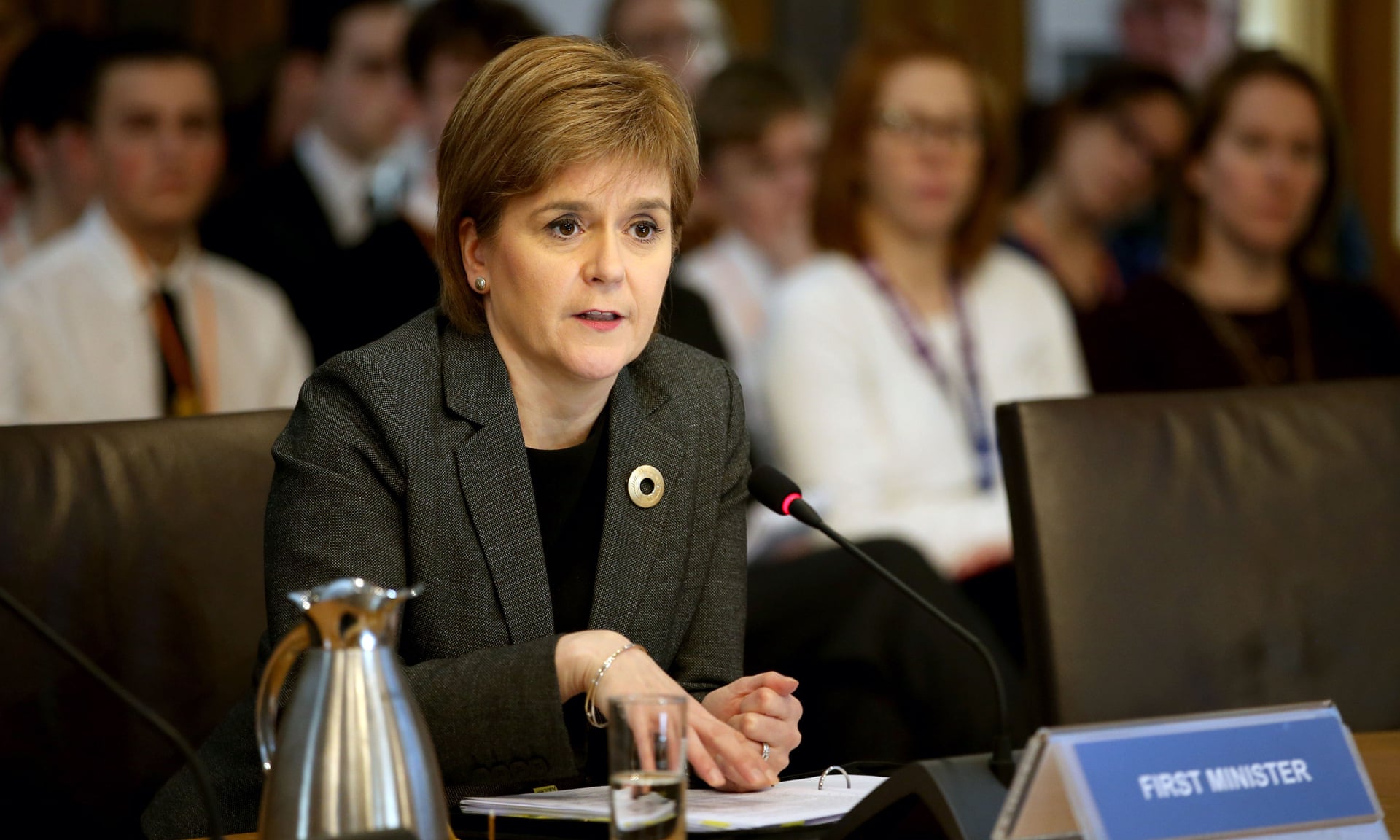 Nicola Sturgeon
Scotland's first minister Nicola Sturgeon says she would consider funding abortions for women from Northern Island in the event of split from the UK.
The remarks come after the opening of a Supreme Court case involving a Northern Irish woman who had to pay for an abortion when she travelled to the UK.
Sturgeon told the Scottish Parliament that "women should have the right to choose, within the limits that are currently set down in law", and that she is "happy to explore with the NHS what the situation is now in terms of the ability of women from Northern Ireland to access safe and legal abortion in NHS Scotland and whether any improvements can be made."
Abortion is currently illegal in Northern Island, and attempts to liberalise the law have encountered strong resistance.
An estimated 2,000 women a year have to raise the money to travel to private English clinics and hospitals from Northern Ireland to have terminations.
The case currently before the Supreme Court has already been rejected by the High Court and the Court of Appeals; while sympathetic to the woman involved, the courts found that there was no grounds for the claim of discrimination because Northern Island was not covered in the UK's 1967 Abortion Act.
This article is published by Xavier Symons and BioEdge under a Creative Commons licence. You may republish it or translate it free of charge with attribution for non-commercial purposes following
these guidelines
. If you teach at a university we ask that your department make a donation. Commercial media must
contact us
for permission and fees. Some articles on this site are published under different terms.