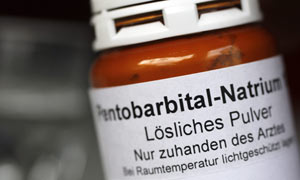 The Canadian Medical Association Journal says that euthanasia is "therapeutic homicide" which requires extremely robust arguments to justify it. An editorial in its latest issue was commenting on recommendations made by the Dying with Dignity commission of the Quebec National Assembly. The commission released a report after two years of study. The authors wrote:
"Proponents of "dying with medical assistance" must argue that a patient's rights invoke a corresponding medical duty to provide the means if a patient cannot, and it follows that this should be done in a safe and expert way. Hence, the act of assisting death would need to move from the context of being criminal to being part of the continuum of end-of-life care."
"Removing the legal barrier to ending another's life may ensure the self-dignity of those who wish to die, but may distress and remove the self-dignity of more people who wish to live."
The editorial also called for more dialogue and action from federal legislators. Legislative change should not come about as a result of a single decision from one province -- the recent British Columbia judgement which declared bans on assisted dying unconstitutional. They continued:
"The ethics of euthanasia are a familiar debate in Canada; one that may have been theoretical until recently, because of the tacit assumption that doctors do not kill people. In Quebec, the debate is moving from theory toward practice. Which way will legislation go? Will the rest of Canada follow? Those who care about the answers to these questions must speak up now, and with conviction." ~ Canadian Medical Association Journal, Jun 25
This article is published by Jared Yee and BioEdge under a Creative Commons licence. You may republish it or translate it free of charge with attribution for non-commercial purposes following
these guidelines
. If you teach at a university we ask that your department make a donation. Commercial media must
contact us
for permission and fees. Some articles on this site are published under different terms.