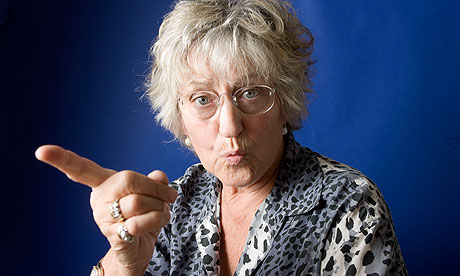 Feminist author Germain Greer has attacked the IVF industry, claiming that the highly commercialised treatment has 'destroyed motherhood'.
"The concept of motherhood has been emptied out", she said to a packed audience at the Hay Festival in Wales. "We now have a genetic mother who supplies eggs... did we sit down and talk about what eggs mean to women?"
Greer was referring to women being offered "cut-price IVF" in exchange for giving clinics their eggs for research and use.
"In some cases you are told what has happened to them, and in other cases you are not", she said.
Greer also said that the feminist push to legalise abortion in the 1960s had been overshadowed by 'IVF barons'. She claimed that David Steele, the architect of the 1967 Abortion Act, acted out of political expediency, on account of pressure from influential IVF advocates.
"We got legalised abortion precisely because the fertility industry needed it… It certainly wasn't us. We could have marched until our feet fell off and they wouldn't have bothered to give us access to abortion. They were the ones who wanted to be able to terminate pregnancies at will. David Steel is a politician. He only made an act after the fertility barons told him what they needed."
True to form, Greer pulled no punches. She even criticised gay IVF parents Elton John and David Fletcher:
"I'm a bit exercised to discover that Sir Elton John and his 'wife' David Furnish have entered on the birth certificates of their two sons David Furnish as the mother."
This article is published by Xavier Symons and BioEdge under a Creative Commons licence. You may republish it or translate it free of charge with attribution for non-commercial purposes following
these guidelines
. If you teach at a university we ask that your department make a donation. Commercial media must
contact us
for permission and fees. Some articles on this site are published under different terms.