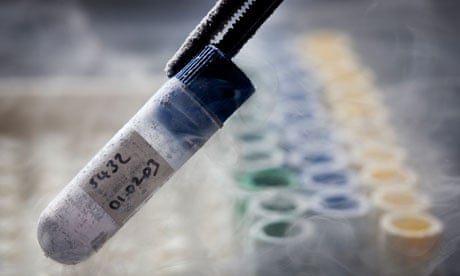 Critics of the IVF industry in the US have attacked "misleading" marketing strategies that encourage older women to use IVF.
In an interview published by the New York Times this week, Miriam Zoll -- a vocal opponent of the IVF industry -- criticised the "deceptive" marketing of IVF to women over the age of 40. Zoll, who herself unsuccessfully tried to conceive via IVF at age 39, says that the industry takes advantage of the naive women who eager to conceive:
"The industry [avoids] saying that the technology hasn't worked for an estimated 20 million women globally during the last 40 years".
The article also quotes Dr. Mark V. Sauer, former director of the I.V.F. clinic at Columbia Presbyterian Medical Center, who says that "there's hardly any age that the [IVF] clinics now turn away".
It is generally accepted, Sauer says, that IVF has little promise for women over the age of 40. Yet Oxford bioethicist and neonatologist Dominic Wilkinson believes this should be clarified. In an article in The Conversation this week, Wilkinson states that success rates for older women increase dramatically when donor eggs are used:
"...these "success" rates are based on IVF treatment with the woman's own eggs. For women who receive donor eggs or embryos, the chances of a live birth are based on the donor's age, not on that of the recipient. Where the egg donor is young, older women have the same sort of chances of "success" with IVF as younger women."
This article is published by Xavier Symons and BioEdge under a Creative Commons licence. You may republish it or translate it free of charge with attribution for non-commercial purposes following
these guidelines
. If you teach at a university we ask that your department make a donation. Commercial media must
contact us
for permission and fees. Some articles on this site are published under different terms.