Evolutionary biologist Richard Dawkins created quite a stir on the internet with one of his tweets (9000+ and going strong).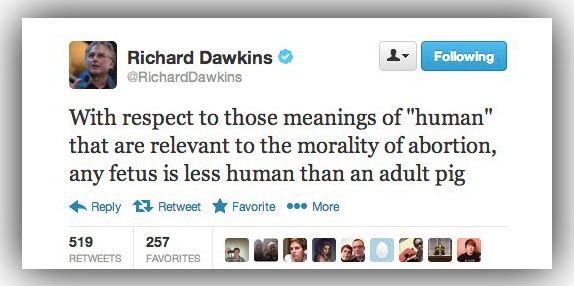 This article is published by Michael Cook and BioEdge under a Creative Commons licence. You may republish it or translate it free of charge with attribution for non-commercial purposes following
these guidelines
. If you teach at a university we ask that your department make a donation. Commercial media must
contact us
for permission and fees. Some articles on this site are published under different terms.