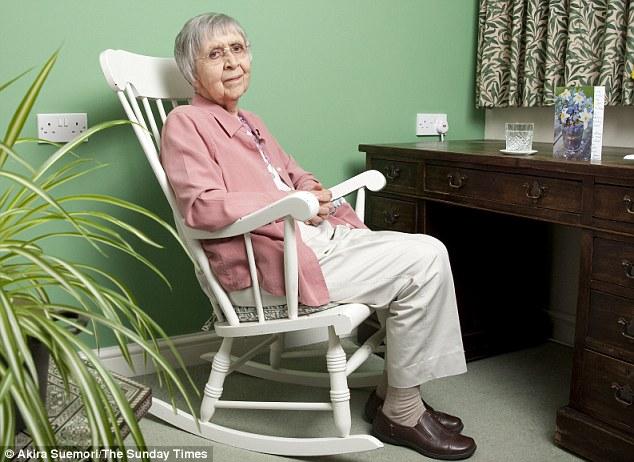 A leading right-to-die campaigner in Britain has starved herself to death. Jean Davies, 86, passed away on October 1, five weeks after she stopped taking food and two weeks after she stopped taking water. She did not have a terminal illness. She was afraid that the other alternative, a drug overdose, would not work and she wanted to die at home, not in Switzerland, where assisted suicide is legal.
Ms Davies was president of the World Federation of Right to Die Societies from 1990 to 1992 and had been the chair of the Voluntary Euthanasia Society UK (which has been renamed Dignity in Dying).
The process took much longer than she expected. "She hadn't realised that it would take her so long to die after she stopped drinking," he daughter told the media. "She thought it might take three days. It took a fortnight." Before dying her mother gave a long interview to the Sunday Times. "It is hell. I can't tell you how hard it is," she complained. "You wouldn't decide this unless you thought your life was going to be so bad. It is intolerable."
Why did Ms Davies persevere with her choice? "I think it occurred to her after she started her course of action that it was something which could attract attention," he daughter commented. "She sought publicity after her decision."
Reactions to Ms Davies's showmanship varied. Dr Peter Saunders, of Care Not Killing, described it as "a subtle form of emotional blackmail aimed at softening opposition to a change in the law to allow assisted suicide or euthanasia." He went on to say that "There are good reasons for keeping the law as it is. Any change in the law to allow assisted suicide or euthanasia would place pressure on vulnerable people to end their lives for fear of being a financial, emotional or care burden upon others. This would especially affect people who are disabled, elderly, sick or depressed."
Pavan Dhaliwal, of the British Humanist Association, said it was an "immensely brave decision". "It is our moral duty as a society to give assistance to mentally competent adults who are suffering incurably, permanently incapacitated, and have made a clear and informed decision to end their life but are unable to do so independently," she said.
This article is published by Michael Cook and BioEdge under a Creative Commons licence. You may republish it or translate it free of charge with attribution for non-commercial purposes following
these guidelines
. If you teach at a university we ask that your department make a donation. Commercial media must
contact us
for permission and fees. Some articles on this site are published under different terms.