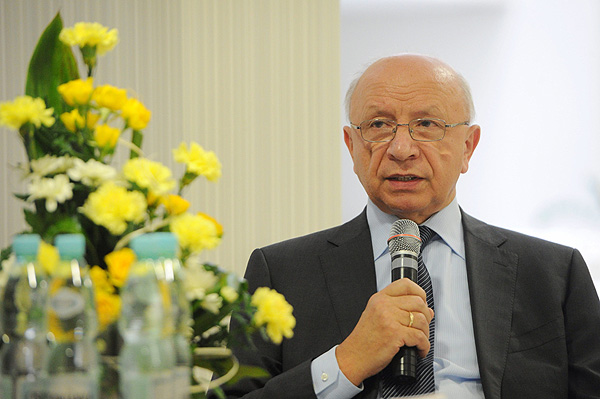 Dr Bogdan Chazan
The director of a hospital in Warsaw has been dismissed because he refused to refer a woman for an abortion. The case has become a cause celebre in Poland, leading to protests from the Catholic clergy and internet petitions.
Dr Bogdan Chazan was approached in April by a woman who wanted an abortion because the baby she was carrying was badly deformed. He refused, citing "a conflict of conscience" and instead of referring her to another doctor who would do the abortion, he suggested that the child be cared for in a hospice when it was born.
As a result Hanna Gronkiewicz-Waltz, the mayor of Warsaw, fired Dr Chazan last month. She said that he did not have the right to refuse to refer and the he had not informed the woman about her options for getting a termination. Under Polish law, abortions can be performed until the 25th week of pregnancy if the life of the mother or child is at risk, or in cases of incest or rape.
"Today's decision is the start of an attack on the conscience of doctors and people in management positions in the health service, it is a violation of their conscience," Prof Chazan told the media. "Abiding by the laws of nature, and first and foremost by the law that prohibits killing a person, will probably become a reason for eliminating these people from management positions."
This article is published by and BioEdge.org under a Creative Commons licence. You may republish it or translate it free of charge with attribution for non-commercial purposes following
these guidelines
. If you teach at a university we ask that your department make a donation. Commercial media must
contact us
for permission and fees. Some articles on this site are published under different terms.