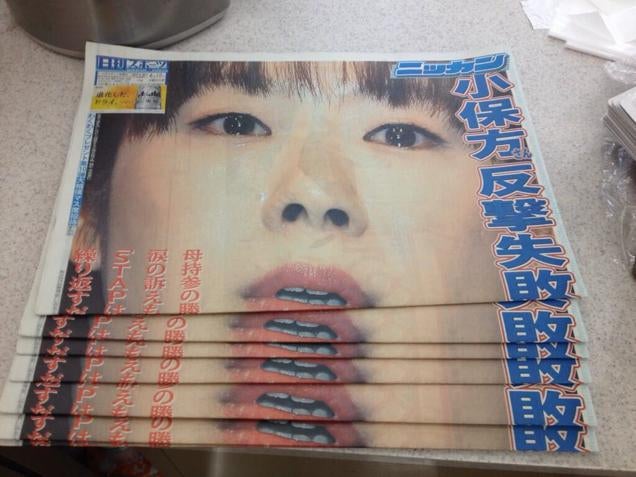 Nikkan Sports' coverage of stem cells / Kotaku
The Japanese woman at the centre of the latest stem cell scandal, Haruko Obokata, apologised tearfully for her "carelessness, ignorance and immaturity" at a press conference this week. But she insists that her "stimulus-triggered activation of pluripotency" (STAP) cells do exist. She claims that she had created them 200 times before publishing a paper in Nature which has come under fire for its flawed data.
Her employer, the world-famous RIKEN Institute has accused her of academic misconduct after an internal investigation. But Obokata is seeking a new investigation by outsiders. "I would also like to emphasize there was no deceptive motive in my completing these articles, given that legitimate experiments were conducted, and that there exists solid data as a direct result," she told the press conference.
The Japanese media has been having a field day with this story. The press conference was carried live on national TV networks and Obokata's face blanketed newsstands.
This article is published by
Michael Cook
and BioEdge.org under a Creative Commons licence. You may republish it or translate it free of charge with attribution for non-commercial purposes following
these guidelines
. If you teach at a university we ask that your department make a donation. Commercial media must
contact us
for permission and fees. Some articles on this site are published under different terms.