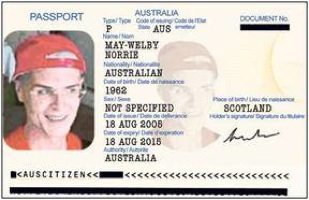 A Sydney court of appeal has ruled that sex is not binary, ie, just male or female. From now on, certificates for births, deaths and marriages in the state of New South Wales must accommodate people who do not identify with either sex.
The case was brought by Norrie, who was born as a man but now identifies as neuter after sex-change surgery. In 2010 he was allowed to place "sex not specified" on his official documentation. But this permission was quickly withdrawn by the Administrative Decisions Tribunal. Norrie appealed and won.
''This is the first decision that recognises that 'sex' is not binary - it is not only 'male' or 'female' - and that we should have recognition of that in the law and in our legal documents,'' said Emily Christie, one of Norrie's solicitors. Lawyers predict that the case could be persuasive In other Australian jurisdictions.
According to the Sydney Morning Herald, "The decision has both symbolic and practical significance. Unlike passports, which currently allow for someone to declare their sex as ''X'', registry documents such as birth certificates are ''cardinal documents'', meaning they create a person's identity. They are thus recognised by government departments, courts and other legal authorities." The New South Wales government is currently studying whether to bring the decision to a higher court.
This article is published by
Michael Cook
and BioEdge.org under a Creative Commons licence. You may republish it or translate it free of charge with attribution for non-commercial purposes following
these guidelines
. If you teach at a university we ask that your department make a donation. Commercial media must
contact us
for permission and fees. Some articles on this site are published under different terms.