A landmark case transforms informed consent in the UK
by Michael Cook | 12 Nov 2016 |
A ruling by a UK court last year forces doctors to tell their patients the full range of treatment options and allowing them to choose. The Royal College of Surgeons has warned of "a dramatic increase in the number of litigation pay-outs" made if doctors and hospitals do not make changes to the processes they use to gain consent from patients before surgery.
Traditionally it was up to British doctors to decide what risks to communicate to patients. But last year the UK Supreme Court held in a case called Montgomery vs Lanarkshire Health Board, that doctors must ensure patients are aware of any and all risks that an individual patient, not a doctor, might consider significant.
In other words, doctors can no longer be the sole arbiter of determining what risks are material to the patient.
In the past, litigation in malpractice suits was governed by… click here to read whole article and make comments
'Patient Zero' of the US AIDS epidemic finally exonerated
by Michael Cook | 5 Nov 2016 |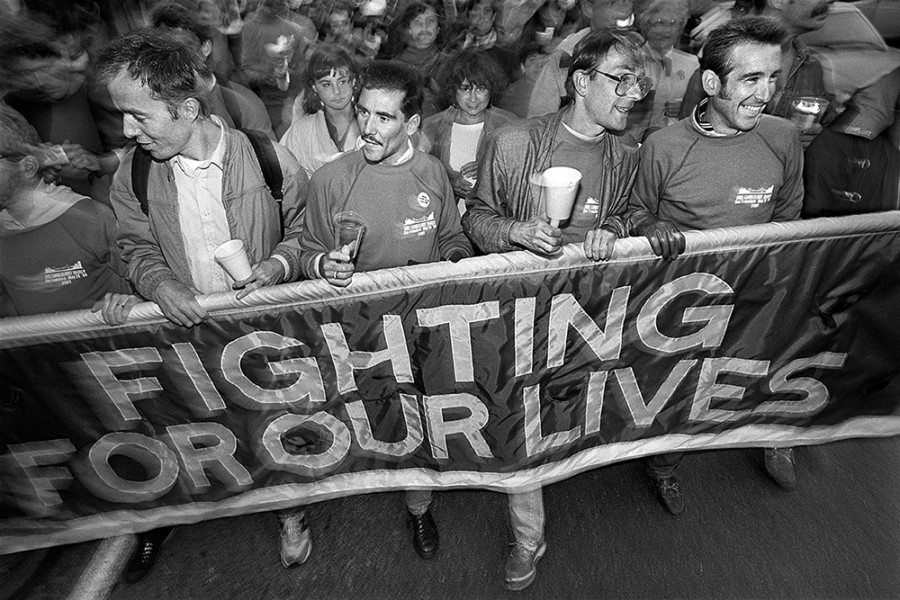 A demonstration against the epidemic in the 1980s in San Francisco
The exoneration of "Patient Zero" of America's AIDS epidemic in the 1980s raises ethical questions about confidentiality. French Canadian airline steward Gaétan Dugas was named as the centre of the epidemic in the 1987 book And the Band Played On. He and his family were vilified after his death of AIDS complications in 1984. The New York Post even fingered him as "The Man Who Gave Us AIDS."
But according to a study of the spread of the virus published recently in Nature, Dugas was just one of the early victims of AIDS, not its cause. Investigators from the Centers for Disease Control contacted him because he was at the centre of a cluster of men who had Kaposi's sarcoma or others illnesses characteristic of late-stage AIDS. Dugas had kept a… click here to read whole article and make comments
Cambodia bans commercial surrogacy
by Xavier Symons | 5 Nov 2016 |
Cambodia has become the latest South East Asian nation to ban commercial surrogacy, with the country's government issuing a proclamation late last month outlawing the practice.
The Cambodian health ministry distributed a letter this week to about 50 surrogacy providers and brokers operating in Phnom Penh, informing them of the new ban and asking all medical professionals to comply with the injunction.
"Surrogacy, one of a set of services to have a baby by assisted reproductive technology, is completely banned," the letter said.
The ministry said commercial sperm donation is also banned and clinics and specialist doctors providing in-vitro fertilisation services will require ministry permission to operate.
The government did not specify what, if any, penalties would be incurred for violating the ban.
Sam Everingham, global director of the consultancy Families Through Surrogacy, slammed the "abrupt" ban and… click here to read whole article and make comments
Quebec euthanasia deaths soar to three times expected figure
by Michael Cook | 5 Nov 2016 |
Phil Carpenter / Montreal Gazette
Almost three times the number forecast have died through euthanasia or assisted suicide in Quebec, according to the province's first official statistics. Since the law came into effect on December 10, 262 had died; by the end of 12 months, the figure will rise to about 300.
Health Minister Gaétan Barrette told the Quebec Assembly that he was surprised. "I mentioned many times that I was expecting about 100," Barrette said during a news conference. "It's almost three times that. Actually, on a one-year period, it will be over 300 … that in itself is surprising to me."
The report says that 87 people requested euthanasia but it was not administered: 36 of them did not meet the criteria set out in Quebec's law, 24 people changed their minds, 21 died first, one postponed it, and five… click here to read whole article and make comments
Is enhancement 'liberal' or 'conservative"?
by Michael Cook | 5 Nov 2016 |
Human genetic modification (HGM) or human enhancement is normally portrayed as a liberal cause. Its advocates believe that they are progressives and inveigh against "bio-conservatives". Christopher F. Goodey, of the University of Leicester, in the UK, tests this notion in a provocative article in the journal Laws, "Liberal or Conservative? Genetic Rhetoric, Disability, and Human Species Modification".
First of all, he points out that a broad spectrum of political philosophies favoured the forerunner of HGM, eugenics. "In relatively recent history Marxists (Trotsky), Fascists (Hitler), Liberals (Russell), Social Democrats (Keynes), and Conservatives (Churchill), all endorsed eugenics at some point." So the "liberal" or "progressive" tags do not fit well, if they are meaningful at all.
Goodey then argues that "There is historical evidence to challenge the HGM movement's claim to be part of liberalism". He analyses the utilitarian argument in favour of HGM and discerns in it… click here to read whole article and make comments
Canadian reproductive rights pioneer in disgrace over IVF mix-up
by Michael Cook | 5 Nov 2016 |
Dr Norman Barwin after a disciplinary hearing in 2013
An Ottawa fertility specialist secretly used his own sperm to impregnate clients in the late 1980s, a lawsuit alleges. Two families claim that Dr Norman Barwin, who used to run the Broadview Fertility Clinic, negligently inseminated his patients with the wrong sperm, and it may have been his own. Since a law firm announced that it was commencing a class action, dozens of other couples have contacted it about their children.
Dr Barwin is not an obscure rural physician. He is a past president of the Canadian Fertility Society, a past president of the Planned Parenthood Federation of Canada and the founder of Canadians for Choice. He was given the Order of Canada in 1997 for making "profound impact on both the biological and psycho-social aspects of women's reproductive health." He was… click here to read whole article and make comments
Abortion by prescription now rivals surgery in US
by Xavier Symons | 5 Nov 2016 |
Abortion by prescription now rivals surgery in the US, according to 2014 data released by Planned Parenthood. The data, an aggregate of abortion statistics from Planned Parenthood clinics across the US, shows that medical abortions made up 43% of pregnancy terminations at Planned Parenthood clinics in 2014, up from 35% in 2010.
Women are seeking an option that allows them to end their pregnancy at home with a partner, according to Tammi Kromenaker, director of the Red River Women's Clinic in Fargo, North Dakota.
The overall U.S. abortion rate has dropped to a low of 16.9 terminations per 1,000 women aged 15-44 in 2011, down from 19.4 per 1,000 in 2008, according to federal data. The decline has been driven in part by wider use of birth control, including long lasting IUDs.
The debate of abortion rights in the 2016 presidential rates has… click here to read whole article and make comments
Washington DC votes to legalise euthanasia
by Xavier Symons | 5 Nov 2016 |
Washington DC City Council voted to legalise euthanasia on Tuesday, in a move that sparked outrage among anti-euthanasia groups.
The council must still hold one final vote on the bill, possibly as early as November 15, and the Mayor, Muriel Bowser, must decide if she will sign or veto the bill.
The proposed law would permit doctors to prescribe life-ending drugs to mentally independent patients who have less than six months to live.
Democrat council member Mary Cheh, who sponsored the bill, said that it would provide those "on death's doorstep" with an "option to choose a peaceful death".
Ms Bowser, a Democrat, has not yet voiced a position on the legislation. Writing in the Washington Times, Heritage Foundation fellow Ryan T. Anderson said that the law would be harmful to both medical practice and society:
"Changing the… click here to read whole article and make comments
The battle over conscientious objection continues
by Michael Cook | 5 Nov 2016 |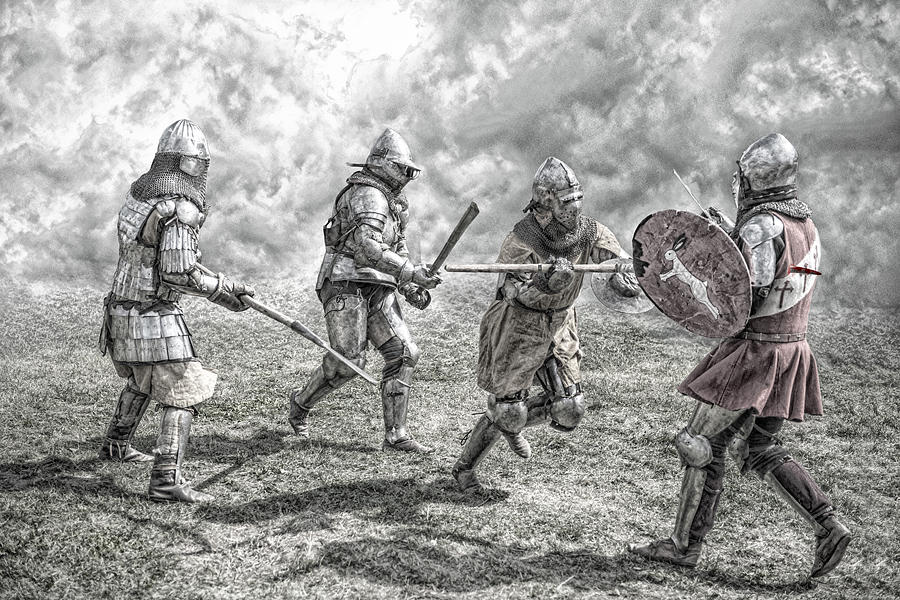 The issue of whether conscientious objection should be allowed in the Canadian health system after the legalisation of euthanasia is still red hot. Shortly after the editor of the Journal of Medical Ethics, Julian Savulescu, and the editor of Bioethics, Udo Schuklenk, published a biting attack on conscientious objection in Bioethics, Schuklenk and a colleague have doubled down on this argument in the Journal of Medical Ethics.
In a response to critics of a JME article published online in April, Schuklenk and Ricardo Smalling, also of Queens University in Toronto, insist that conscientious objection has no place in a medical system operating in a pluralistic democracy. "A doctor's decision about the provision of particular services that patients are eligible to receive must be based on their professional judgement only," they write. If a professional is unable to carry out a service, he or she cannot be… click here to read whole article and make comments
Your last chance to vote for the transhumanist candidate
by Michael Cook | 5 Nov 2016 |
As the bitter and dirty race for the American presidency draws to a close, it's time to highlight the only candidate who has put bioethics at the front and centre of his campaign.
Zoltan Istvan is the Transhumanist candidate. His program is pretty simple: to overcome death and ageing within 15 years. A Tranhshumanist Bill of Rights for "Human beings, sentient artificial intelligences, cyborgs, and other advanced sapient life forms" commits government to working for indefinite life spans, morphological freedom and an end to involuntary suffering and ageing.
Some people have questioned the practicality of eliminating death, because of the resulting population explosion. However, Zoltan's response is that "mind-uploading will be here in 50 years, so people might actually remain alive but in machines, making population levels easy to deal with."
He has a few other ideas as well, such as surrendering the job… click here to read whole article and make comments
Be a fan of BioEdge on Facebook