US report gives cautious green light to gene editing
by Xavier Symons | 18 Feb 2017 |
Human germline genome editing may be permissible following further research, according to a controversial report released on Tuesday by the US National Academy of Sciences (NAS) and the National Academy of Medicine.
The report outlines several criteria that should be met before allowing germline editing clinical trials to proceed. The criteria include the need for strict clinical oversight, credible pre-clinical data on risk and health benefits, and the assurance of "long-term multigenerational follow-up".
Germline genome editing is an ethically contentious area of research, with many experts concerned that defective genes will be passed onto future generations. Unlike human genome editing, which takes place in children or adults and cannot be inherited, germline genome editing takes place in gametes or embryos and the altered genes can be inherited.
The committee acknowledged ethical concerns surrounding the research, but suggested an approach of… click here to read whole article and make comments
House committee votes against DC assisted suicide law
by Xavier Symons | 18 Feb 2017 |
Washington DC's assisted suicide law hit a major roadblock this week, with a House of Representatives Oversight Committee voting to overturn the legislation.
The committee voted 22-14 against the law after hearing arguments from over a dozen lawmakers.
"I worry that assisted suicide will create a marketplace for death," said Jason Chaffetz, a Utah Republican who heads the Oversight Committee. "I think it's fundamentally wrong."
The US Constitution gives Congress the power to overturn laws in the 68-square-mile (177-square-km) district. The committee decision, however, requires passage by both the House and Senate and signature by the president.
Washington DC council members were indignant at the decision, which they see as an unacceptable trespass of Congress into local governance: "I urge Chairman Chaffetz to allow DC officials to govern DC -- and focus on the more pressing issues facing our country",… click here to read whole article and make comments
Prescription of psychotropic drugs doubles for US retirees
by Xavier Symons | 18 Feb 2017 |
The number of US retirees taking three or more psychotropic drugs has doubled between 2004 and 2013, according to a new paper published in the Journal of the American Medical Association.
The study, lead by researchers from the University of Michigan and Columbia University, found that doctors were approximately 150% more likely to prescribe psychiatric, sleep, or pain medications to patients over the age of 65.
The researchers reviewed annual government surveys of office-based doctors, and focused on the prescription of at three three of a list of psychiatric, sleep and pain medications like Valium, Prozac, OxyContin and Ambien.
"Between 2004 and 2013, annual polypharmacy visits by adults 65 years or older increased from 1.50 million...to 3.68 million", the researchers state.
"The biggest jump was in rural areas," Dr. Mark Olfson, one of the principal authors of the paper, told… click here to read whole article and make comments
If sex reassignment surgery is the answer, what is the question?
by Michael Cook | 18 Feb 2017 |
Sex reassignment surgery requires the intervention of doctors. But what kind of treatment is it? Is it a therapy for a disease which should be offered only after psychiatric authorization? Or is it a biomedical enhancement which anyone can freely choose?
The answer to this theoretical question has practical consequences. If it is a therapy, then transgenderism is a disease. If it is an enhancement, then it hardly deserves to be funded by the government.
In a very interesting article in the Journal of Medicine and Philosophy, Tomislav Bracanović, of the University of Zagreb, in Croatia, analyses the competing conceptions.
Transgender scholars contend that sex reassignment surgery is not a therapy for gender identity disorder, because the feeling of being a man in a woman's body or a woman in a man's body is not a disorder. It is a "normal, albeit rare, human condition that… click here to read whole article and make comments
No prescription needed: damning study of online pharmacies
by Xavier Symons | 18 Feb 2017 |
A new study has found that antibiotics are illegally available to UK citizens without prescription on 45 per cent of online pharmacy websites surveyed.
Researchers from Imperial College London analysed 20 pharmacies that were available for UK citizens to access online, and found that 9 of the online services did not require a prescription before purchase. 10 of the online pharmacies surveyed were unclear about the location they were operating from, and had no evidence of registration.
While acknowledging the small sample size of the study, the authors said that the research offers insight into the increasing use of the internet for a variety of purposes, including buying antibiotics.
"Our study paves the way for larger, more thorough research into this worrying new trend so that we can ensure patient safety and promote the responsible use of antibiotics in all areas… click here to read whole article and make comments
Putting a price on American sperm
by Michael Cook | 18 Feb 2017 |
A number of Western countries have banned sperm donor anonymity, but not the United States. However, many people insist that children have a right to know who their biological father is, putting the sperm donor industry under pressure to defend anonymity.
What if the US adopted the UK model, under which children could find their fathers once they turn 18? An immediate result would be a decrease in the number of donors, as most sperm donors do not want the responsibilities and commitment of fatherhood – especially if it involves money.
In an article in Journal of Law and the Biosciences Professor Glenn Cohen, of Harvard Law School, and representatives of US IVF clinics have calculated the market impact of removing anonymity in the US. After Sweden removed anonymity in 1985, the number of annual new donors dropped from 200 to 30. However, in the US… click here to read whole article and make comments
Give them sterile razors: controversial self-harm strategy
by Michael Cook | 11 Feb 2017 |
Some people who self-harm should be provided with sterile razors, says a mental health expert in the Journal of Medical Ethics. Patrick Sullivan, of the University of Manchester, argues that this approach may be more respectful of patients' autonomy.
He suggests that a harm-minimisation strategy for self-harming individuals could include provision of sterile cutting implements, education on how to self-injure more safely to avoid blood poisoning and infection, as well as therapy and alternative coping strategies.
Sullivan argues that high rates of self-injury among people admitted to mental health units suggest that the standard method of dealing with this behaviour--forcibly stopping them--doesn't work.
People who self-injure do so because the negative feelings they experience threaten to overwhelm them: injury reduces tension and increases control, providing a coping mechanism. Infringements of this are likely to be seen as confrontational and distressing rather than therapeutic, he contends. These… click here to read whole article and make comments
Rara avis in terris: a new abortion argument
by Michael Cook | 11 Feb 2017 |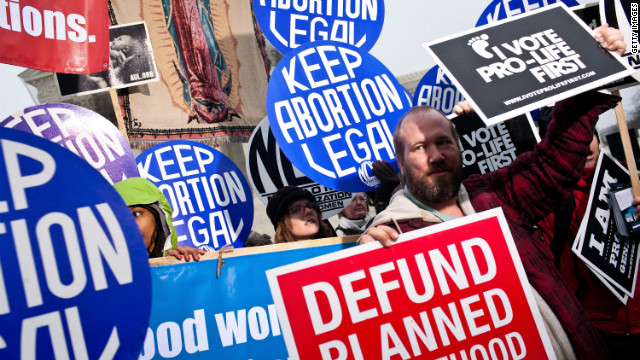 It's a rare week that sees a new twist in the decades-old abortion debate. But this is that week.
Writing in the journal Bioethics, two researchers from the University of Toronto contend that that women have a right to abortion, but no right to kill a foetus. In support of their startling argument they invoke bioethicists Peter Singer and Judith Jarvis Thompson, two of the most intrepid supporters of abortion rights.
This needs a bit of unpacking, so here goes.
Eric Mathison and Jeremy Davis point out that theorists like Singer and Thompson have distinguished between the right to an abortion (expelling an unborn child from the womb) and the right to kill an independent foetus. Since abortion is nearly always lethal with current technology, abortion is identified with killing. But theoretically, they are distinct.
In a well-known passage Thompson says:
I have argued that… click here to read whole article and make comments
by Michael Cook | 11 Feb 2017 |
Landscape with the Fall of Icarus, attributed to Pieter Brueghel the Elder
What happened to the disgraced Italian surgeon who dazzled the world with artificial tracheas built up with stem cells, Paolo Macchiarini? Despite all the hype, several of his patients eventually died; others are still seriously ill. The ensuing debacle dragged Sweden's Karolinska Institute into the mire and Swedish police are investigating whether he should be charged with involuntary manslaughter.
At the moment Macchiarini is the head of a research team in bioengineering and regenerative medicine at the University of Kazan, in Tatarstan, about 800 kilometers east of Moscow. But Russian authorities do not allow him to do clinical work. Instead he is confined to doing research on baboons.
Unfortunately, the story of the Italian Icarus is the story of many research projects with stem cells –noisily rising and… click here to read whole article and make comments
Be a fan of BioEdge on Facebook