Baby boomers will clamour for euthanasia, says Udo Schuklenk
by Xavier Symons | 20 Aug 2016 |
The good ol' days of Flower Power
How should we explain the recent success of the assisted dying lobby in the US and Canada?
Bioethicist and euthanasia advocate Udo Schuklenk suggests the baby boomer generation has played a particularly important role in challenging 'antiquated' social conventions about death and end-of-life issues.
In an editorial in the journal Bioethics, Schuklenk suggests that assisted dying is a very relevant issue for the ageing baby boomers (aged between 52 and 70 years), and it now seems to have become a focus for their "revolutionary sentiments":
"It is not terribly surprising, with baby boomer finding themselves – perhaps to their greatest surprise - at the levers of power of the system that they rebelled against in the 1960s and 1970s, that the number of jurisdictions that have decriminalised assisted dying is steadily increasing. Many legislators and judges are… click here to read whole article and make comments
More donating their bodies to science
by Michael Cook | 20 Aug 2016 |
Funeral homes are earning more through cremation of bodies donated to science
More and more people are leaving their bodies to American medical schools as subjects for dissection, according to an article from Associated Press. The surge in donation has been a bonanza for medical schools, which use the cadavers for anatomy classes or for practicing surgical techniques.
"Not too long ago, it was taboo. Now we have thousands of registered donors," said Mark Zavoyna, operations manager for Georgetown University's body donation program. Other universities also report increases, although some have actually declined in recent years. ScienceCare, which describes itself as "the world's largest accredited whole body donation program", now gets 5,000 cadavers a year, twice as many as it did in 2010.
ScienceCare's sales pitch appeals to generosity and altruism: "By providing a vital service and a pathway to greater knowledge… click here to read whole article and make comments
Bioethicist alleges "publication bias" at NEJM
by Michael Cook | 20 Aug 2016 |
MICHAEL DWYER/ASSOCIATED PRESS
For a fascinating behind-the-scenes view of how a major medical journal can stifle heterodox views, it is hard to beat Ruth Macklin's saga in the Indian Journal of Medical Ethics (IJME).
Dr Macklin, a prominent bioethicist at Albert Einstein College of Medicine, in New York, disagreed strongly with a battery of articles published in the New England Journal of Medicine about treatments for extremely premature newborns.
The medical issue is complex. Basically the so-called SUPPORT study compared oxygen levels given to newborns in order to determine the optimal level. A lot is at stake; wrong levels can result in blindness and death. One vocal critic of the SUPPORT study, Peter Aleff, has a brain-damaged and blind son whose disabilities he attributes to problematic oxygen levels. He has described the SUPPORT study as "even more unethical than the syphilis studies… click here to read whole article and make comments
Australia urges Cambodia to crack down on surrogacy services
by Xavier Symons | 20 Aug 2016 |
With commercial surrogacy now outlawed in Thailand, India and Nepal, desperate couples are turning to agencies in Cambodia.
Although many surrogacy agencies have shifted their operations to Phnom Penh over the past two years, Cambodian authorities are yet to issue a law regulating or prohibiting surrogacy in the country.
According to the Sydney Morning Herald, surrogacy agencies based in the capital boast of high success rates on their websites, and several babies are believed to have been delivered to Australian couples.
Sam Everingham, the founder of the organisation Families Through Surrogacy, warned of the dangers of entering into surrogacy arrangements in Cambodia:
"We have to be aware that surrogacy is a foreign concept in Cambodia. No laws are in place to regulate the process, leaving both parents and surrogates unprotected".
Surrogacy is not socially condoned or widely understood in Cambodia, and many of the surrogates in… click here to read whole article and make comments
The pain of Indian surrogate mothers
by Michael Cook | 20 Aug 2016 |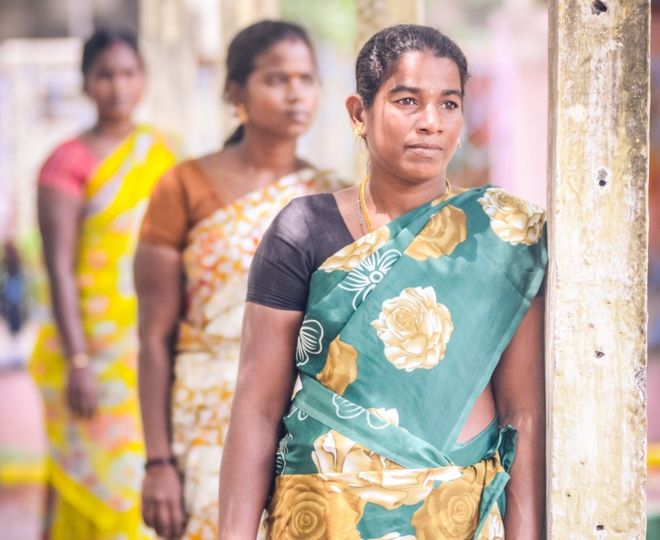 from the BBC
It's only anecdotal evidence, but a BBC story from the Indian city of Chennai shows that surrogate mothers feel emotionally traumatized by the wrench of surrendering a child whom they have carried for nine months. The money they earn does not compensate them for this pain. There are a dozen or more clinics in Chennai which broker surrogate babies, employing about 150 surrogate mothers.
S Sumathi, 38, mother of four
I never met the real parents and have no idea who they are. I was still under sedation when they removed the baby. I never set eyes on it. I have no idea whether it's white or black, whether it's Indian or foreigner, I don't even know whether it's a boy or a girl!
When I gained consciousness, my first words to my husband were, 'Did you see the… click here to read whole article and make comments
Review: 'The Ethics of Invention'
by Xavier Symons | 20 Aug 2016 |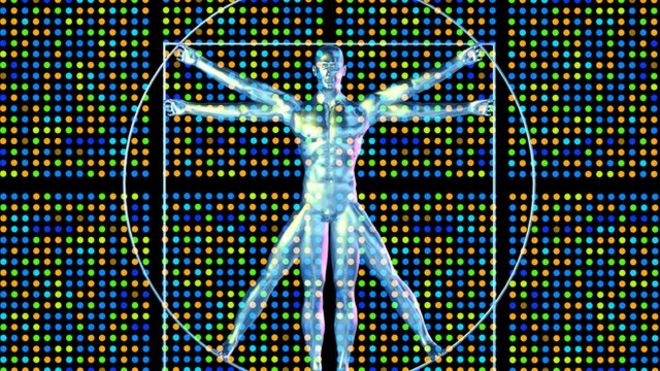 A Harvard academic's new book on the ethics of technology asks important questions about the regulation of developments in science and research.
In The Ethics of Invention: Technology and the Human Future, Harvard Kennedy School Professor Sheila Jasanoff argues that the political mechanisms for the ethical oversight of technology and research have failed to keep pace with rapid developments in applied science (particularly biomedical research).
Through countless meticulously researched case studies and examples, Jasanoff provides a detailed and comprehensive account of how technology is affecting our lives in ways we are only just beginning to understand. While there have been countless benefits that have come with the technologies that help define our modern lives, Jasanoff is apprehensive about unforeseen and undesirable outcomes.
"It would be foolish at best and dangerously innocent at worst to deny the advantages of the human-made instruments and infrastructures that make up the… click here to read whole article and make comments
Documentary chronicles history of Dutch euthanasia law
by Michael Cook | 18 Aug 2016 |
The Fight to Die from Nan Rosens on Vimeo.
A new documentary, The Fight to Die, made by Dutch director Nan Rosens, gives a quick history of the Dutch legalisation from the 1970s. It was partly financed by NVVE, the Dutch right-to-die organization. For supporters of euthanasia, the film depicts the major figures in changing the law as bold and compassionate innovators. For opponents, it gives some insight into the characters and personalities of the leading figures in the movement.
Psychiatrist Boudewijn Chabot was one of these. In 1993 he euthanased a woman who was not physically ill, reported his act to the police, and was put on trial. He was acquitted in a lower court and when the prosecution appealed, the Supreme Court found him guilty but refused to punish him. Nearly a quarter of a century later, he makes an interesting prediction:… click here to read whole article and make comments
Gold medallist paralympian from Belgium seeks euthanasia
by Michael Cook | 13 Aug 2016 |
The end-of-life wishes of a gold medallist at the Paralympics have again raised the question of what makes a Belgian eligible for euthanasia.
Marieke Vervoort won a silver in the 200 metre wheelchair sprint and a gold in the 100 metre event. But she has told the media that she may request euthanasia after competing at Rio. "Rio is my last wish, hopefully I can finish my career on the podium," Vervoort said in an interview with Le Parisien. "I have a bucket list, including stunt flying, and I have started to think about euthanasia."
Ms Vervoort has a degenerative disease which causes her great pain, but she can still compete at a high level in a range of sports, including basketball, swimming and triathalons.
"When I sit in my racing chair, everything disappears," she told Le Parisien. "I expell all the dark thoughts; I fight off fear, sadness,… click here to read whole article and make comments
Be a fan of BioEdge on Facebook