Dutch doctors puzzled by religious immigrants' attitude toward euthanasia
by Michael Cook | 15 Nov 2015 |
Dr Maria van den Muijsenbergh
Dutch doctors who are accustomed to offering sick patients the option of euthanasia find it difficult to cope with immigrants with very different belief systems. Writing in the magazine of the Dutch right-to-die association, Relevant, general practitioner Maria van den Muijsenbergh says that many of the Netherlands's numerous immigrants are more tolerant of pain because they offer their lives to God and that they believe that euthanasia is wicked.
She says in an interview:
'The Netherlands is a country with liberal opinions about euthanasia and a country where it is not taken for granted to be religious. Nearly all non-western migrants are religious. Not only Muslims but also orthodox–Christian Armenians and others coming from Africa. On the deathbed religion plays a major role. God or Allah decides when you have to go. Euthanasia is therefore… click here to read whole article and make comments
10% of elderly Americans abused, says NEJM
by Michael Cook | 14 Nov 2015 |
Doctors need to be able to recognise the tell-tale signs of elder abuse, according to the New England Journal of Medicine, because about 10% of the elderly experience some form of abuse. "Thus, a busy physician caring for older adults will encounter a victim of such abuse on a frequent basis, regardless of whether the physician recognizes the abuse," write Mark S. Lachs and Karl A. Pillemer.
Those most at risk are women, people living in a "shared living environment", those who relatively young, the poor, and people who are social isolated. Most abuse in nursing homes comes from fellow residents. However, just living with other people, even family members, is also a risk factor, as there will be more opportunities for conflict.
The authors cateogrise abuse in five ways:
physical abuse, or acts carried out with the intention to cause physical pain or injury; psychological… click here to read whole article and make comments
End 'stem cell tourism,' experts urge
by Michael Cook | 14 Nov 2015 |
Stem cell scientists appear to have oversold their product. In debates a decade ago, scientists, foundations and patient advocacy groups spoke glibly of cures for chronic diseases which would come after embryonic stem cell research was legalised. They made a rod for their own back.
The cures have been slow in coming, but not the hucksters, charlatans and snake-oil salesmen. According to a paper in BMC Medical Ethics by Kirstin Matthews, of Rice University, and Ana Iltis, of Wake Forest University, disillusioned patients, tired of waiting for the cures they were promised, are seeking unproven stem cell-based treatments that are causing more harm than good.
The continued marketing and use of experimental stem cell-based interventions inside and outside the United States is problematic and unsustainable.
The rise in stem cell tourism is a recent phenomenon, write Matthews and Ilitis. Scientists have long envisioned their stem cell… click here to read whole article and make comments
Indian doctors snared by female extortionists
by Michael Cook | 14 Nov 2015 |
"Whatsoever house I may enter, my visit shall be for the convenience and advantage of the patient; and I will willingly refrain … from acts of an amorous nature, whatever may be the rank of those who it may be my duty to cure, whether mistress or servant, bond or free."
Indian doctors have recently been reminded of the perennial relevance of this ancient advice after the arrest of a gang of extortioners in New Delhi. Attractive women have been visiting doctors and after some treatment inviting them out for romantic engagements. Then the women accuse the doctors of rape and demand 50 lakh rupees, about US$75,000.
At least two women, Kuldeep Kaur, 32, and Sweta Panchal, 26, have been arrested, along with two male companions. They were caught after one doctor, who was also beaten up badly complained to the police. According to The Times of… click here to read whole article and make comments
'The bioethics revolution is over'
by Michael Cook | 14 Nov 2015 |
In the 1960s and 70s bioethics was "revolutionary", bringing a new perspective to medical issues. However, as more and more experts put the field under their microscopes, it has been "normalised" – so says Baruch Brody, a leading American bioethicist.
According to a blog post by Craig Klugman at bioethics.net, Brody relied upon Thomas Kuhn's analysis of scientific revolutions.
Revolutionary science is what happens when an accumulation of data and observations shows that the world does not work as theory predicts … But once a new theory is proposed and accepted, the work of science moves to normal science where the theory is further proven, refined and its implications and applications are explored.
This, says Brody, is what has happened to bioethics. The revolutionary moment came when:
Bioethics moved philosophy out of the ivory tower and into the clinic; it connected humanities scholars… click here to read whole article and make comments
Euthanasia debate flares up in Australia
by Xavier Symons | 14 Nov 2015 |
The debate over legalising euthanasia has flared up again in Australia, with both opponents and advocates making spirited contributions.
Last Wednesday, Australian doctor Rodney Syme appeared on the popular talk show Q and A and publically admitted to having supplied Nembutal to a man. "I have openly gone and stated to the police that I have given a man Nembutal," he said. "I have described the circumstances in which that happened."
Syme says he is attempting to provoke a test-case for euthanasia law in Australia.
Another panellist on the show, television personality Andrew Denton, defended proposed euthanasia law reform against the so-called 'slippery slope' argument.
"I would remind you of the core things about this law. It is voluntary. You have to be an adult who is compos [mentis], who understands what they're talking about," he said.
Denton has become a new prominent advocate for euthanasia in Australia,… click here to read whole article and make comments
US Supreme Court considers religious exemptions to Obamacare
by Xavier Symons | 14 Nov 2015 |
The US Supreme Court has announced that it will hear another case concerning religious exemptions to the prescriptions laid down by Obamacare.
The case in question, a joint action by various religious organisations in the US, will challenge the current 'opt out' system outlined in the Affordable Care Act. As it stands, religious organisations can opt out of providing contraceptives by notifying the government in writing. The government will then step in and instruct the organization's insurer or third-party administrator to provide the contraceptive coverage at no cost to the employers.
But faith-affiliated institutions like Baltimore's Little Sisters of the Poor Nursing Home object to exemption legislation. They argue that even the signing of a form directing insurers to provide contraceptives is a form of co-operation in a morally illicit government program.
Last July, the Little Sisters of the Poor lost their case against the mandate… click here to read whole article and make comments
by Xavier Symons | 14 Nov 2015 |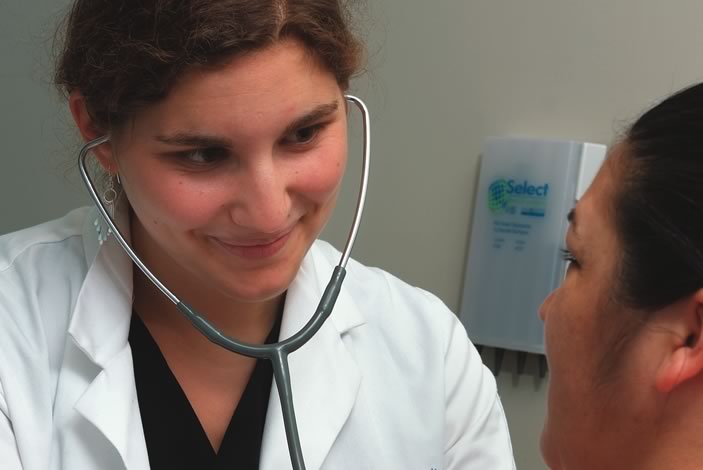 How are we to achieve a compassionate healthcare system? This question has been posed in various papers and books over the years, and most recently in a feature article in the Journal of Medical Ethics.
In his brief paper 'Smiling through clenched teeth: why compassion cannot be written into the rules', Dr. Yinchu Wang of Barts and the London Medical School argues that we cannot mandate compassion through healthcare rules and guidelines. Wang suggests that 'emotional rules' stifle real emotional engagement with patients and in many cases are totally impracticable.
"…The authorities are now proposing to officialise [compassion]. Perhaps not realising that even in the private sector, such moves had faced difficulties and accrued significant human costs…

"The first drawback is the damage it can do to the service worker…" Wang suggests that a worker will either not want to conform to the requirements, or will feel… click here to read whole article and make comments
Donor conception: 10 years without anonymity
by Xavier Symons | 14 Nov 2015 |
Roughly a decade ago the UK Parliament amended sperm donor legislation, removing anonymity for donors (see The Human Fertilisation and Embryology Authority (Disclosure of Donor Information) Regulations 2004). Men who donated sperm on or after April 1 2005 contacted by any potential children they fathered.
UK healthcare analysts are now looking back on the radical changes, and coming to various conclusions about the merits of the new system. At a recent conference in London, '10 Years Since the End of Donor Anonymity: Have We Got It Right?', several parties presented their theories on how anonymity affects sperm donation and donor conception.
Dr Jo Rose, herself a donor conceived child, argued that donor-conceived children should, as a matter of course, have more support and the right to access full and complete information about their genetic parent, particularly because "wrong and incomplete medical history kills people".
Eric Blyth, professor of social work… click here to read whole article and make comments
How should the media cover euthanasia?
by Michael Cook | 14 Nov 2015 |
Because media coverage of suicide could easily lead to copycat suicides, in 2008 the World Health Organization issued a long list of guidelines for journalists. It advises them to: "Avoid language which sensationalizes or normalizes suicide, or presents it as a solution to problems", "Avoid providing detailed information about the site of a completed or attempted suicide", and to "Show due consideration for people bereaved by suicide".
Campaigns for assisted suicide and euthanasia ignore this. In addition to sympathetic headlines, media organisations are producing YouTube videos which paint a glowing picture of assisted dying, illustrate clearly how it is carried out, and draw teary relatives into the story.
In recent months there have been numerous examples. A 29-year-old American woman, Brittany Maynard, made two videos (here and here) with the help of the assisted suicide lobby group Compassion & Choices which were seen by… click here to read whole article and make comments
Be a fan of BioEdge on Facebook