US military to offer sperm and egg storage
by Michael Cook | 6 Feb 2016 |
As part of its effort to make the US Department of Defense a more "family-friendly employer", Secretary Ashton Carter has announced that the military will pay for storing eggs and sperm for its troops, as well as for more IVF treatment.
Women soldiers are at risk of missing out on their peak reproductive years by taking up a career in the military and men in combat risk damage to their reproductive organs. At a press conference at which he outlined measures ranging from creating 3,600 breast-feeding rooms to more IVF clinics, Carter explained the new policy on gamete storage:
"We can help our men and women preserve their ability to start a family, even if they suffer certain combat injuries. That's why we will cover the cost of freezing sperm or eggs through a pilot program for active duty service members -- a benefit… click here to read whole article and make comments
Zika, birth control and free abortion pills
by Xavier Symons | 6 Feb 2016 |
As concern mounts about the spread of the Zika virus, groups around the world are suggesting radical measures for North and South America.
Perhaps the most extreme response has been from abortion activist Rebecca Gomperts, the founder and director of Women on Web. Gomperts' organisation is offering women infected with Zika free abortion pills, apparently to halt the rush toward unsafe termination of pregnancy.
"The Zika virus is now spreading to most of the countries where abortion is very restricted," Gomperts told AFP.
"We really care about women's health and lives and we want to make sure that women have access to a good medical abortion."
Zika is thought to cause microcephaly, a rare birth defect, although the link is yet to be scientifically proven.
Abortion is illegal in Brazil save a few exceptions, and government authorities intercept abortifacients being shipped into the country. Gomperts is calling on the… click here to read whole article and make comments
Three parent babies – but only males
by Xavier Symons | 6 Feb 2016 |
The US National Academies of Sciences, Engineering and Medicine has recommended that US government allow mitochondrial DNA transfer in male embryos. The Academy made the recommendation in report issued last week, entitled Mitochondrial Replacement Techniques: Ethical, Social, and Policy Considerations.
The report's authors recognize the ethical complexities of the procedure, which was approved by the UK Parliament last year, but nevertheless suggest that the DNA alterations involved are minimal enough to make it ethically permissible. As stated in the abstract:
"...While significant ethical, social, and policy considerations are associated with MRT, the most germane of these issues can be avoided through limitations on the use of MRT or are blunted by meaningful differences between the heritable genetic modification introduced by MRT and heritable genetic modification of nDNA. Therefore, the committee concluded that it is ethically permissible to conduct clinical investigations of MRT."
Oddly enough, the report argues that the procedure should be limited to male embryos. The authors… click here to read whole article and make comments
Green light for UK CRISPR embryo research
by Xavier Symons | 6 Feb 2016 |
Developmental biologist Kathy Niakan has received permission from the UK Human Fertilization and Embryology Authority (HFEA) to edit the genome of human embryos using the new CRISPR technology.
The HFEA, which grants licenses for experimentation on embryos, sperm and eggs in the UK, approved the research at a license committee meeting on January 14.
Niakan, a researcher at the Francis Crick Institute in London, plans to investigate the genetic make-up needed for an embryo to develop into a healthy baby.
"The reason why it is so important is because miscarriages and infertility are extremely common, but they're not very well understood", she told the BBC.
The UK has now become the first nation in the world to consider and approve the DNA-altering technique in embryos.
Some scientists lauded the announcement. Peter Braude, an emeritus professor of obstetrics and gynecology at King's College London, said that he was… click here to read whole article and make comments
by Xavier Symons | 6 Feb 2016 |
A Belgian court has granted Delphine Boel, a 46-year-old artist currently living in the UK, the right to seek legal recognition of her alleged royal parentage, in a landmark decision that has brought Belgium's paternity legislation into question.
Boel claims that she is the biological daughter of former Belgian King Albert II, who is said to have had an affair with Boel's mother, Ms. Sibylle de Selys Longchamps, in the late 1970s.
Boel petitioned a top court in Brussels in 2013 to revoke the official paternity of her legal father, Jacques Boel, a billionaire who disinherited her. Technically she is too old to do this, yet after the case was referred to Belgium's constitutional court the existing legislation was overruled. The court ruled as unconstitutional the relevant legal stipulations. Under existing law a person needs to be younger than 22 (or within a year of becoming… click here to read whole article and make comments
Euthanasia continues to rise in Belgium
by Xavier Symons | 30 Jan 2016 |
The number of euthanasia cases annually in Belgium has exceeded two thousand for the first time since the controversial practice was legalised in 2002.
The new statistics, released by Belgium's Federal Evaluation and Control Commission for Euthanasia, put the total of recorded cases in 2015 at 2021 (a rise of over 100 cases from 2014).
The figures have steadily increased since 2002, totalling over 1000 annually for the first time in 2011 (1133), and then rising dramatically in 2013 and 2014 (1816 and 1924 respectively).
Wim Distelmans, the head of the commission, attributes the surge to an increase in the reporting of euthanasia by doctors.
Belgium extended the scope of its law in 2014 to allow euthanasia for minors of any age suffering from incurable diseases if they were capable of making a rational decision about their fate. Distelmans says the commission is yet to receive… click here to read whole article and make comments
French surrogate mother cheats clients
by Xavier Symons | 30 Jan 2016 |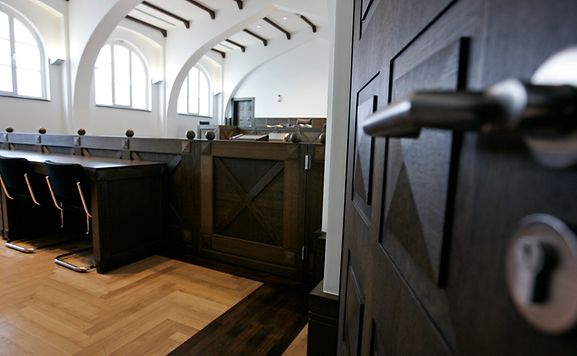 A French surrogate mother has been arrested for fraud after lying to two gay couples about the death of their children.
The woman, 37, told the couples that their children, actually perfectly healthy, had died around birth; she proceeded to sell the babies to two other couples, one in Western France and the other in Luxembourg.
The woman was apprehended in the process of setting up arrangements with three other unsuspecting couples.
A defence lawyer said that woman was raped by her father as a teenager and suffers from "severe emotional neglect" and low self-esteem.
Interestingly, the woman had originally become involved in surrogacy for altruistic reasons. She had already had four children when in 2008 she offered her fifth child for free to a Parisian couple.
Deputy prosecutor Jean Dematteis has recommended that she be sentenced to a year in jail with nine months suspended and that… click here to read whole article and make comments
Activists use Zika epidemic to press for abortion in Brazil
by Xavier Symons | 30 Jan 2016 |
A woman in Brazil holds her daughter, who was born with microcephaly / New York Times
The abortion debate has been reignited in Brazil amid fears about severe birth defects linked to the Zika virus. Zika is thought to cause defects such as microcephaly in the babies of pregnant women, though the link is yet to be scientifically proven.
A group of Brazilian academics and activists has created a petition to ask the country's supreme court to allow abortions for women who have contracted the virus.
The group, based around the Anis Institute of Bioethics Human Rights and Gender at Brazilia University, successfully campaigned in 2012 for the adding of a third exception to Brazil's ban on abortion. Now in addition to medical emergencies and cases of rape, women can legally seek an abortion if their child is suffering from the brain… click here to read whole article and make comments
by Xavier Symons | 30 Jan 2016 |
A new documentary produced by Academy Award-nominated filmmaker Rene Tamjina-Pena tells the story of several Mexican women who in the late 1960s and early 1970s were sterilized in US hospitals. The women, young, fearful, and sometimes unable to speak English, were operated on with limited (or sometimes even no) consent.
After years of dubious sterilization of migrant women, a lawsuit (Madrigal vs. Quilligan) was brought before the Supreme Court by a number of Latino women, represented by a young Mexican-American lawyer, Antonia Hernandez. The documentary, premiering Monday on PBS, is an unsettling reminder of one of a number of historical events that led to the establishment of strict consent guidelines in hospitals around the US.
click here to read whole article and make comments
Tables turned on undercover pro-life activists
by Xavier Symons | 30 Jan 2016 |
In a surprise twist to the recent Planned Parenthood controversy, pro-life activist David Daleiden has been indicted by a grand jury in Harris County, Texas, on charges related to the use of fake IDs and offers to buy fetal tissue.
Daleiden could face up to 20 years imprisonment for "tampering with a government record", a felony. He has also been charged with the attempted purchase and sale of human organs, a misdemeanour. Sandra S. Merritt, a colleague of Daleiden at the Centre for Medical Progress, was also indicted.
In a statement on Monday the grand jury said it had cleared Planned Parenthood of any wrongdoing.
Daleiden's lawyers have called the charges legally flawed and said they will ask the district attorney not proceed with the case. Presidential hopeful Marco Rubio labelled the case "outrageous", while prominent Fox News journalist Megyn Kelly described it as a "political hit… click here to read whole article and make comments
Be a fan of BioEdge on Facebook