What if we could make eggs and sperm from skin cells?
by Xavier Symons | 22 Oct 2016 |
Same-sex couples are currently unable to have children with genetic material from both parents. Yet research conducted by scientists in Japan appears to suggest that we might one day be able to overcome these limits imposed by nature.
Reproductive biologist Katsuhiko Hayashi and his team of researchers from Kyushu University in Japan have managed to create eggs from the skin cells of mice, and have used the eggs to produce several new mice.
The procedure involves reprogramming the skin cells into to embryonic-like stem cells and then into primordial germ cells (PGCs). These PGCs -- cells which give rise to gametes -- are used to form mature eggs, which can then be inseminated with sperm and brought to term.
While researchers have previously managed to turn skin cells into PGCs, Hayashi and his… click here to read whole article and make comments
Clinton v. Trump on Roe v. Wade
by Xavier Symons | 22 Oct 2016 |
Hillary Clinton and Donald Trump clashed over abortion in their third and final debate of the presidential election on Wednesday evening. In one of the first questions, Trump was asked if he would seek to overturn Roe v. Wade, a landmark 1973 Supreme Court decision which protects a woman's right to abortion.
Trump replied that he would appoint pro-life judges who redefine abortion as a matter to be settled on a state-by-state basis. He went on to pillory Clinton for her support of late term abortions: "If you go with what Hillary is saying, in the ninth month, you can take the baby and rip the baby out of the womb of the mother just prior to the birth of the baby."
Clinton strongly backed abortion rights, saying that the government should not interfere in women's "intimate" and "personal" decisions about their reproductive health: "I will defend Planned… click here to read whole article and make comments
by Michael Cook | 22 Oct 2016 |
Do-it-yourself genetic testing with 23andMe.com can be useful for discovering susceptibilities to genetic diseases and for research into ancestry. What no one anticipated was that it would be popular amongst white supremacists in the United States.
A Vice journalist, Elspeth Reeve, spoke to a number of white supremacists and alt-right trolls who are conducting conversations on the internet about their ancestry. People are posting screenshots of the results of their tests to prove how white they are. As she points out, "if you believe in the superiority of European culture and white people, then it follows that one of the most important facts you should establish is that you are white yourself."
As one poster said, "We alt-right types may have more at stake in our genetic results than the average deracinated Western white."
What they value as "white genes", however,… click here to read whole article and make comments
Words matter in assisted suicide
by Michael Cook | 22 Oct 2016 |
Another euthanasia lobby group has rebranded itself. SOARS, The Society for Old Age Rational Suicide, a lobby group based in the United Kingdom, has renamed itself My Death, My Decision. "Suicide" is a word that nearly all campaigners avoid as it carries negative connotations.
In 2009 SOARS split from another UK group, Dignity in Dying, which is currently the largest UK assisted dying lobby group. The issue was at what point it should be legal to request assisted suicide. Dignity in Dying settled for the voter-friendly time of six months' life expectancy for a terminally ill person.
SOARS, however, insisted that there should be no time limit, as many people are left incurably suffering for longer than six months. It wants to make it possible for people to request death when they feel that their lives are complete.
Dignity in Dying has also rebranded itself – several… click here to read whole article and make comments
Indonesian President adamant on chemical castration policy
by Michael Cook | 22 Oct 2016 |
Indonesian President Joko Widodo has told the BBC that his new policy of chemical castration could "wipe out" paedophilia in his country. He said that "our constitution respects human rights, but when it comes to sexual crimes there is no compromise. We are strong and we will be very firm. We will hand out the maximum penalty for sexual crimes."
The new law follows a number of high-profile sex crimes. He told the BBC that: "In my opinion… chemical castration, if we enforce it consistently, will reduce sex crimes and wipe them out over time."
Chemical castration, which involves the use of drugs to reduce libido, was approved over strong resistance from the Indonesian Doctors Association. They declared that it was unethical and against human rights. Dr Prijo Sidipratomo, chairman of the Association's medical ethics committee, published a fierce denunciation of the penalty in the BBC:
You cannot cure… click here to read whole article and make comments
Norway to allow foetal reduction of multiple births
by Michael Cook | 22 Oct 2016 |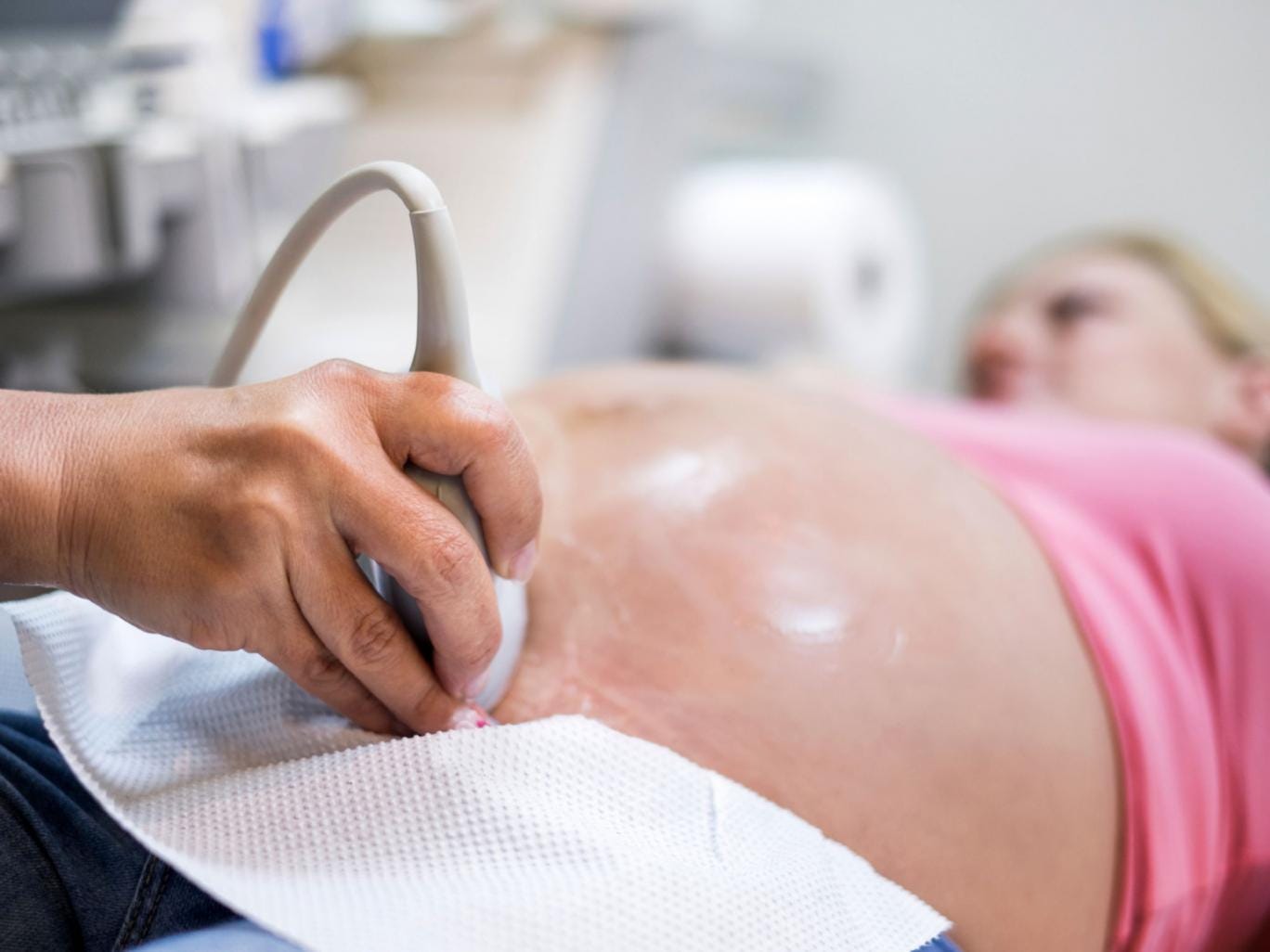 Norwegian health officials have ruled that not only is foetal reduction legal for residents, but that women from foreign countries can seek it as well. The controversial procedure involves aborting one or more healthy babies in a multiple pregnancy.
In February the Department of Justice found that aborting a health twin should be treated no differently than any other abortion. (Abortion is legal until the end of the 12th week in Norway.) Now the Department of Health has opened the doors to foreign women as well. Since neighbouring Sweden and Denmark have banned selective abortions, some Norwegians fear that the development of "abortion tourism".
IVF has increased the demand for foetal reduction, as multiple pregnancies are more common with this form of fertility treatment.
"We have not found any medical benefit from this," Dr Birgitte Heiberg Kahrs, a specialist in fetal medicine in Oslo told click here to read whole article and make comments
More couples crowd-funding IVF
by Michael Cook | 22 Oct 2016 |
More and more couples are resorting to internet crowd-funding sites to finance their IVF treatments in the United States. According to a report in Bloomberg, an important element is the lack of government IVF funding and lack of insurance coverage. Only about a quarter of companies offer IVF as part of their health cover.
Funding for IVF has become a robust category at GoFundMe.com, where more than $3.6 million has been raised across more than 1,700 IVF campaigns, with almost 37,000 individual donations. Total IVF gifts and campaigns have increased every year since the company's launch in 2010. On Giveforward.com … the category that includes both IVF and adoptions is the fastest growing, up 429 percent over the first eight months of this year compared with the same period in 2015
Desperate for a pregnancy, couples also cover the cost of IVF cycles with credit card debt and by… click here to read whole article and make comments
No Chinese baby boom after new two-child policy
by Michael Cook | 22 Oct 2016 |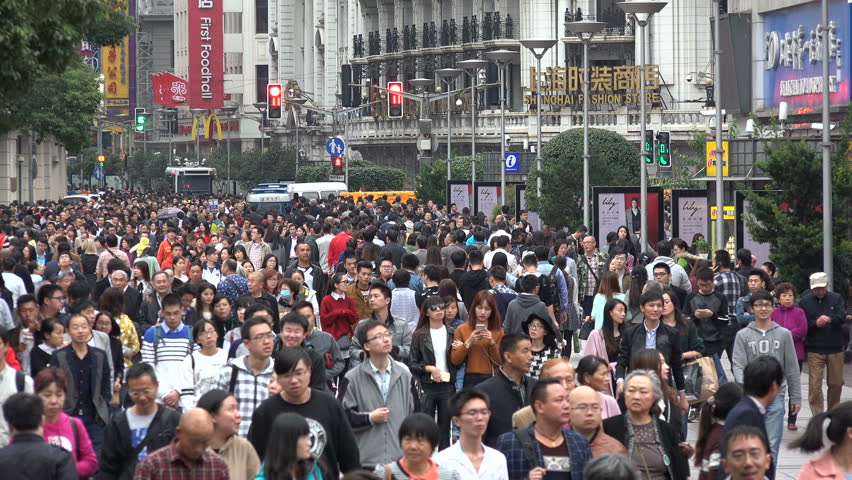 China's recently introduced universal two-child policy is predicted to have a relatively small effect on population growth, with a likely peak of 1.45 billion in 2029, compared to 1.4 billion in 2023 if the one-child policy had continued, according to academics writing in The Lancet. By 2050, the population is predicted to be 1.42 billion under the two-child policy, compared to 1.27 billion under the one-child policy.
The authors say that two-child policy will likely to lead to a reduction in the number of abortions of unapproved pregnancies, virtual elimination of the problem of unregistered children, and a more balanced sex ratio, but warn that the effect on the shrinking workforce and rapid population ageing may not be felt for two decades. As a result, they say that policies, including increasing the retirement age, strengthening the state pension system, and encouraging three generation living should be strongly… click here to read whole article and make comments
European regulator to release all data from clinical trials
by Xavier Symons | 22 Oct 2016 |
The European Medicines Agency (EMA) is currently implementing a policy of publishing all the clinical data it receives from pharmaceutical companies, in a bid to promote transparency in clinical trials.
The EMA, which acts as the European Union's regulator for drugs and medical products, says that it intends to release all Clinical Study Reports in applications that have been submitted since 1 January 2015, whether or not the applications were approved, rejected or withdrawn.
Earlier this week the agency published published some 100 clinical reports about two EMA-approved medicines (carfilzomib, a cancer drug, and lesinurad, a gout treatment).
The EMA's CSR policy — which it adopted in 2014 — "will benefit academic research and the practice of medicine as a whole", says EMA executive director Guido… click here to read whole article and make comments
Does IVF actually work for women over 40?
by Xavier Symons | 22 Oct 2016 |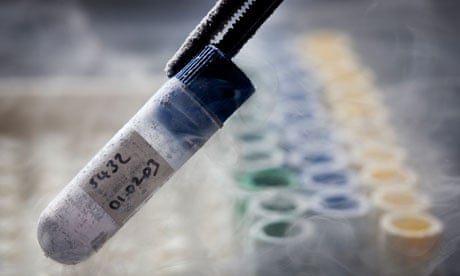 Critics of the IVF industry in the US have attacked "misleading" marketing strategies that encourage older women to use IVF.
In an interview published by the New York Times this week, Miriam Zoll -- a vocal opponent of the IVF industry -- criticised the "deceptive" marketing of IVF to women over the age of 40. Zoll, who herself unsuccessfully tried to conceive via IVF at age 39, says that the industry takes advantage of the naive women who eager to conceive:
"The industry [avoids] saying that the technology hasn't worked for an estimated 20 million women globally during the last 40 years".
The article also quotes Dr. Mark V. Sauer, former director of the I.V.F. clinic at Columbia Presbyterian Medical Center, who says that "there's hardly any… click here to read whole article and make comments
Be a fan of BioEdge on Facebook