Leading bioethics editors attack conscientious objection
by Xavier Symons | 24 Sep 2016 |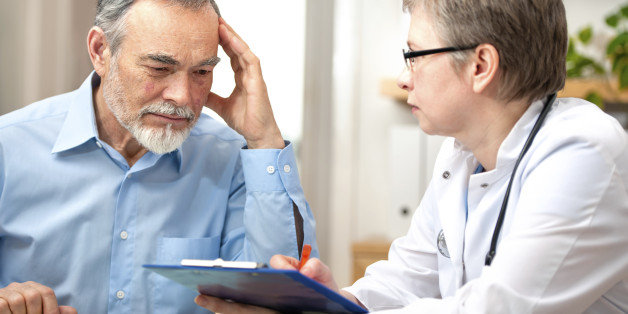 The debate over conscientious objection is continuing, with the editors of two major bioethics journals calling for strict limits on "objection at the bedside".
In a paper released in Bioethics this week, Julian Savulescu, the editor of the Journal of Medical Ethics, and Udo Schuklenk, the co-editor of Bioethics, argue that doctors have "no right to refuse access to assistance in dying, contraception or abortion".
Savulescu and Schuklenk believe that disagreements about the provision of healthcare should be carried out in policy forums, and not in a clinical context.
"Individual values ought not to govern delivery of health care at the bedside. Doctors can campaign for policy or legal reform. They can also provide advice with reasons, based on their values. But they have no claim to special moral status that would permit them to deny patients medical care that these patients are entitled to."
Savulescu… click here to read whole article and make comments
What the experts think of malign superintelligence
by Michael Cook | 24 Sep 2016 |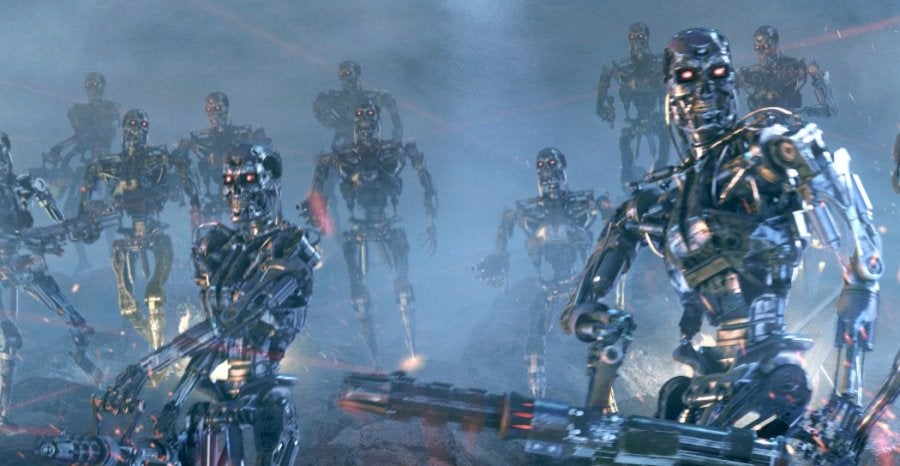 Skynet is not keen on those pesky humans
Will you live long enough to be enslaved by super-intelligent artificial intelligence? Oxford philosophy professor Nick Bostrom has often made headlines with predictions that you might.
"Before the prospect of an intelligence explosion, we humans are like small children playing with a bomb," he writes. "We have little idea when the detonation will occur, though if we hold the device to our ear we can hear a faint ticking sound."
His book Superintelligence: Paths, Dangers, Strategies, was a New York Times bestseller last year, endorsed by celebrities like Tesla boss Elon Musk and Bill Gates.
But what do experts in artificial intelligence think of the philosopher's predictions?
In MIT Technology Review, Oren Etzioni, a professor of computer science at the University of Washington, surveyed members of the American Association for Artificial Intelligence. They were sceptical. About… click here to read whole article and make comments
Indiana fertility doctor accused of using own sperm
by Michael Cook | 24 Sep 2016 |
Another American fertility doctor is in court over allegations that he used his own sperm to treat patients.
Now retired, 77-year-old Dr Donald Cline, who ran a clinic in Indianapolis, appears to have fathered 8 children after secretly donating his own sperm 50 times to his patients in the 1970s and 80s. He told them that it came from medical or dental students or residents and that none of the donations had been used more than three times.
The fraud was detected when a local woman used a genetic testing kit made by the genomics company 23andMe and discovered that she was related to dozens of people who were related to Dr Cline.
Initially Dr Cline vehemently denied the allegations. In a letter he wrote to the Indiana Attorney General's Office he stated: "I can emphatically say that at no time did I ever use my… click here to read whole article and make comments
by Michael Cook | 24 Sep 2016 |
The acrimonious fight over frozen embryos between Hollywood celebrities Sofia Vergara and Nick Loeb is due in court again in January in California and could set an important legal precedent.
The Modern Family TV star and the financier created frozen embryos in 2013 when they were living together. They signed an agreement that both had to agree if the embryos were placed in a surrogate mother. However, they split up in 2014. When Loeb proposed the surrogate mother option, Vergara refused. She was content to leave them frozen. "More than a mother, a baby needs a loving relationship of parents that get along, that don't hate each other," she said in a TV interview. "I wouldn't want to bring kids to the world that is already set against them. It would be so selfish."
Ever since Loeb has been waging a legal and public relations battle… click here to read whole article and make comments
Swedish scientist begins gene-editing experiments on human embryos
by Xavier Symons | 24 Sep 2016 |
A Swedish scientist has begun what are believed to be the first gene-editing experiments on healthy human embryos.
Developmental biologist Fredrick Lanner from the Karolinska Institute is using CRISPR-Cas9 gene-editing technology to identify the function of specific genes in the human genome, and to learn more about the causes of infertility and miscarriages.
Lanner, who also hopes to gain insight into the use of embryonic stem cells to fight disease, says that his experiments are both necessary and morally permissible; he intends to experiment on healthy embryos until they reach 14 days of development. "I think it's wise to be allowed to do fundamental research so we can gain more information about this technology and potentially use it in the future".
Lanner told NPR that his research will not be used to study the potential for so-called "designer babies". "I really, of course, stand against any sort of… click here to read whole article and make comments
'Testing in the East': an episode in Cold War bioethics
by Ulf Schmidt and Jonathan D. Moreno | 24 Sep 2016 |
In 2013 the influential German magazine Der Spiegel published an expose about clinical trials conducted by Western drug companies in East Germany during the Cold War. The magazine reported that at least 50,000 people had been test subjects for around 900 studies done by manufacturers that included leading companies from Switzerland, the United States, and West Germany. Fifty hospitals were sites of the research, including the prestigious Charite in East Berlin. The principle motivation for the East Germans was money: they desperately needed hard currency for their failing medical system. For their part the companies appreciated the far greater efficiency of recruitment in the East, and paid the East Germans up to 800,000 West German marks per study.
The agency responsible for setting up these contracts? The notorious Stasi, the East German secret police force that included hundreds of thousands of paid agents and hundreds of thousands of more… click here to read whole article and make comments
Peru continues to debate legacy of forced sterilizations
by Shena Cavallo | 24 Sep 2016 |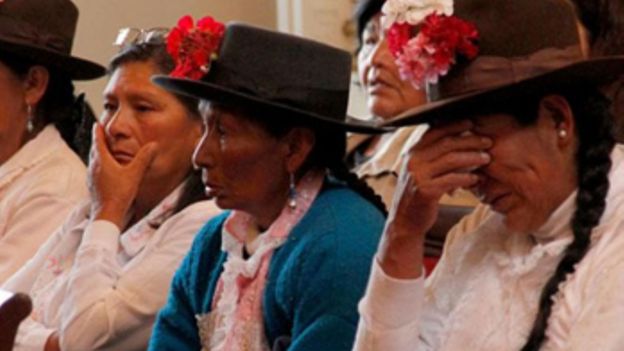 Most of the victims of the sterilization campaign were poor indigenous women / BBC
"A nurse put me on a stretcher and tied my hands and feet," said Sabina Huillca. "I asked them to bring me my little baby girl but instead they anesthetized me. When I woke up, the doctor was stitching my stomach. I started screaming, I knew I had been sterilized."
In Peru, during the presidency of Alberto Fujimori, 272,000 women and 22,004 men were sterilized between 1996 and 2000 as part of the National Reproductive Health and Family Planning Program. Most of the men and women were indigenous, poor, and living in rural areas. The program's alleged aim was to eradicate poverty through lower birth rates, but evidence has emerged over the years that it was coercive and blatantly violated reproductive rights.
Over 2,000 women have testified that medical practitioners… click here to read whole article and make comments
First child euthanised in Belgium
by Michael Cook | 17 Sep 2016 |
A terminally ill youngster been euthanised in Belgium – the first since Parliament lifted all age restrictions in 2014. The head of the Federal Control and Evaluation Committee on Euthanasia, Dr Wim Distelmans, confirmed that the case had been reported by a local doctor last week.
While details were not disclosed, even the age, he described it as an exceptional case of a child with a terminal illness living in the Flemish-speaking section of Belgium. "Fortunately there are very few children who are considered (for euthanasia) but that does not mean we should refuse them the right to a dignified death," he told the Flemish newspaper Het Nieuwsblad today.
Belgium is the only country that allows all minors of any age to opt for euthanasia. They need only prove that they have a rational decision-making capacity and be in the final stages of a terminal illness.
…
click here to read whole article and make comments
How open should presidential candidates be about their health?
by Michael Cook | 17 Sep 2016 |
At 68 and 70 respectively, Hillary Clinton and Donald Trump are amongst the oldest-ever candidates for the American presidency. With the country's history of sick presidents whose health influenced policy – Woodrow Wilson, FDR, JFK, Ronald Reagan, amongst others – pundits are debating whether candidates should disclose the state of their health.
Earlier this week Clinton collapsed at a 9/11 function in New York; her doctor disclosed that she had a mild case of pneumonia. Although she quickly bounced back, this incident fed rumours spread by Trump supporters that she lacks the strength and stamina needed for the job. It also reminded observers that Clinton had kept her medical reports extremely private.
Trump boasts that his health is extraordinarily good and even handed over a couple of sheets of paper to Dr Oz on air which purported to be his medical records. "If elected, Mr Trump, I… click here to read whole article and make comments
Two perspectives on female genital cutting
by Michael Cook | 17 Sep 2016 |
The World Health Organization reports that more than 200 million girls and women currently have been subjected to female genital mutilation/cutting worldwide, and three million girls continue to be at risk each year. Vicenzo Puppo, an Italian sexologist, argues in the journal Clinical Anatomy that this "is a violation of human rights and must be abandoned". In his article, he outlines various strategies to change what he describes as a cultural rather than religious ritual, especially the creation of alternative rites of passage for young women.
Coincidentally, Australian bioethicists argue in the leading journal Bioethics that Female Genital Cosmetic Surgery for adolescents should be permitted if they insist upon it. Merle Spriggs and Lynn Gillam discuss labioplasties for girls with body dysmorphic disorder. Patients with this condition can be so distressed by the appearance of their genitals that 21% to 44% are said to… click here to read whole article and make comments
Be a fan of BioEdge on Facebook