The Netherlands is normalising euthanasia, says Dutch ethicist
by Michael Cook | 2 Apr 2016 |
A former member of a euthanasia review board in the Netherlands has written a stinging attack on the policy he once formed part of.
Dr Theo de Boer, professor of health care ethics at the Theological University in Kampen and associate professor of ethics at the Protestant Theological University in Groningen, speaks from a unique perspective. Not only was he involved in the adminstration of legalised euthanasia, he is also intimately familiar with arguments put forward by some Christian theologians to justify it.
Writing in the American Protestant magazine Christian Century this week, Dr de Boer says that from 2005 to 2014, he reviewed nearly 4,000 cases of assisted dying as a member of one of the five Dutch regional committees. He thought it was a "robust and humane system" and defended it at ecumenical gatherings.
However, in 2007, he says that the pace of euthanasia… click here to read whole article and make comments
by Michael Cook | 2 Apr 2016 |
It's not just bio-conservatives who are troubled and puzzled by the growth of surrogate motherhood. Writing in the Huffington Post, Keston Ott-Dahl, the lesbian co-mother of a Down syndrome daughter, confesses that there is conflict in the LGBT community as well.
Keston's partner Andrea was the surrogate mother (with her own eggs) of Delaney Skye. The commissioning couple, also lesbians, were distraught when the foetus was diagnosed with Down syndrome and asked Andrea to abort her. The Ott-Dahl's refused and have lived happily ever after – a journey they have chronicled in a blog, a book, and a video (above).
But there are problems. Clearly, with the legalisation of same-sex marriage, more gay and lesbian couples will want children. They need surrogacy. Banning it "would be devastating for the LGBT Community," writes Keston.
However, many couples want a perfect baby and specify in contracts that defective babies should be aborted… click here to read whole article and make comments
Nurses have a human right to be good Catholics
by Xavier Symons | 1 Apr 2016 |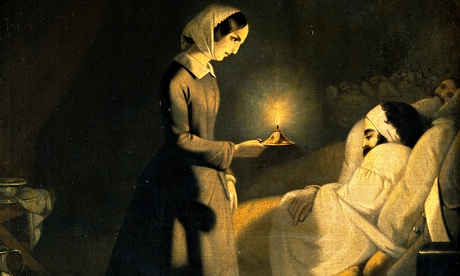 Florence Nightingale
In a provocative guest post on the Journal of Medical Ethics blog, a young Cambridge PhD candidate has reiterated his challenge the British medical establishment to change their restrictive stance on conscientious objection.
John Adenitire – who is currently completing a doctorate in law at the University of Cambridge – recently published a lengthy article in the JME criticizing the British Medical Association's strict limits on conscientious objection. We reported on that recently.
Adenitire this week presented his argument more forcefully, writing that "nurses have a human right to be good Catholics".
"I don't think nurses should refuse to provide legal abortions because the Catholic Church tells them not to. I am not a Catholic and I don't think anyone should be a Catholic. But what I think people should or should not be is irrelevant when it comes… click here to read whole article and make comments
The unsettled status of conscientious objection in the UK
by Michael Cook | 19 Mar 2016 |
What are the rights of doctors who have a conscientious objection to certain procedures in the United Kingdom? The slightly confusing status quo is the subject of an article in the Journal of Medical Ethics by a Cambridge University academic, John Adenitire.
Dr Adenitire sketches a gradation of hostility towards conscientious objection.
1. At the very top there are Julian Savulescu and others who have argued that conscientious objection is "a door to a Pandora's box of idiosyncratic, bigoted, discriminatory medicine" and has little place in modern medical practice. This is not a widely shared view.
2. Then there is the British Medical Association (BMA), the profession's "trade union", which defends conscientious objection only in three specific scenarios. It "should ordinarily be limited to those procedures where statute recognises their right (abortion and fertility treatment) and to withdrawing life-prolonging treatment from patients who lack… click here to read whole article and make comments
Euthanasia activist posthumously confesses to killing eight people
by Xavier Symons | 19 Mar 2016 |
A now-deceased Canadian assisted dying activist has admitted to breaking Canadian law and killing eight people seeking euthanasia.
John Hofsess, 78, died in an assisted suicide clinic in Switzerland last month. The day after his death the Canadian magazine Toronto Life published a memoir he had written.
In the article, Hofsess describes his subversive activity in Canada before euthanasia was legalised.
Hofsess set up an underground assisted suicide service that helped eight people to die – including renowned Canadian poet Al Purdy.
"I created an underground assisted death service that offered innovative non-medical ­methods of dying to [Right to Die Society of Canada] members …Following Jack Kevorkian's example, we didn't require clients to pay for our services…Between 1999 and 2001, we provided eight members of the Society with assisted deaths."
Hofsess offers an extended account of the last days of Purdy, and discusses the different means by… click here to read whole article and make comments
Unilateral 'do not resuscitate' orders: what doctors think
by Xavier Symons | 19 Mar 2016 |
In an article published online this week in the Journal of Medical Ethics, three US-based researchers discuss the results of a survey of neonatologists' opinions regarding Do Not Attempt Resuscitation (DNAR) orders.
Unilateral DNAR decisions – decisions about resuscitation made by doctors without patent or surrogate consent – are highly controversial. Some see them as usurping patient autonomy.
The authors of the article are sympathetic to the view that unilateral DNAR orders are in certain circumstances ethically permissible. What's more, they found that most American pediatricians agree with them.
The authors emailed an anonymous survey to 3000 members of the American Society of Pediatrics Section of Perinatal Medicine, and had a response rate of 16% (490 respondents).
Of those who responded, 77% said it was ethically permissible to issue a unilateral DNAR order where doctors were treating an infant for whom survival was felt impossible. 61% said… click here to read whole article and make comments
Donor anonymity legislation – a moral quagmire
by Xavier Symons | 19 Mar 2016 |
Ethicists and doctors have slammed recently passed legislation in the Australian state of Victoria that will revoke the anonymity of sperm donors.
Under new regulations specified in the The Assisted Reproductive Treatment Amendment Act, children of sperm donors born before 1998 can access the information about their donor, including their name, date of birth or ethnic background, without the donor's consent.
No anonymous donations were permitted after the 1st of January 1998; before then donors could chose to donate on the condition that their information would be withheld from potential children.
Guido Pennings, professor of ethics and bioethics at Ghent University, decried the changes, calling them 'disrespectful', 'unfair' and 'immoral':
"Retrospective legislation on donor anonymity is morally wrong because…it implies that the donor is solely used as a means to serve someone else's interests…in essence, it is a form of abuse of power by the government…the autonomy… click here to read whole article and make comments
by Michael Cook | 19 Mar 2016 |
Ernada Hidanovic and her son Armando, refugees in Sweden / Paul Madej
The political and policing problems of allowing hundreds of thousands of refugees from Africa, the Middle East, and Afghanistan to plod into Western Europe tend to overshadow the difficulties of settling them into a new and alien society.
On the medical front countries in Western Europe are well prepared to cope with the massive influx, according to the World Health Organization. But inevitably there are exotic health issues. Female genital mutilation is one that has made headlines. One that hasn't is "resignation syndrome" in refugee children and adolescents in Sweden.
This must be one of the most bizarre medical stories of the past decade, although it has received almost no publicity outside of Sweden. Hundreds of children and teenagers, aged 7 to 19, have been diagnosed with a mysterious… click here to read whole article and make comments
Legal abortion for men – not even in Sweden
by Xavier Symons | 19 Mar 2016 |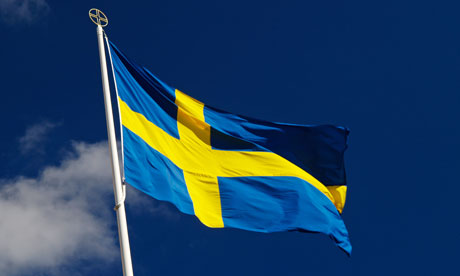 Why limit abortion rights to women? A Swedish political group aligned with the country's centrist party has proposed that men be given the right to 'abort' responsibility for their unborn children.
At a recent meeting, the LUF West – a regional branch of the youth wing of the centrist Liberal Party – backed a proposal to give men the opportunity to abdicate responsibility for a child up to the eighteenth week of a woman's pregnancy.
The branch's members believe that current legislation is vague and does not allow for the possibility of a man to jettison paternity early on if they so wish.
According the branch's chairman, Marcus Nielsen, there are many men who are afraid to say they don't want children or don't want to play a part in the parenthood when their partner becomes pregnant.
"It is important that men are honest with… click here to read whole article and make comments
The forgotten history of Australian POWs, victims of Nazi doctors
by Michael Cook | 19 Mar 2016 |
German soldiers parachuting into the Battle of Crete
It is small beer compared to other World War II atrocities but an historian has uncovered the story of five Australian POWs who were experimented on by an SS doctor.
About 3,000 Australians were amongst the 30,000 Allied troops captured after a massive airborne invasion by the Wehrmacht in May 1941. Recently records relating the fate of five of these men were discovered in Australian government archives by the historian of the Sydney Jewish Museum, Konrad Kwiet, and orthopaedic surgeon and medical historian George Weisz.
They were spotted in a prison camp by a bacteriologist working in the SS, Dr Friedrich Meythaler, who was investigating how humans become infected with hepatitis. None of the POWs gave their consent, of course. Mr Kwiet explained to the ABC:
"He selected five healthy Australian POWs. He… click here to read whole article and make comments
Be a fan of BioEdge on Facebook