The eternal return of the embryo debate
by Xavier Symons | 5 Sep 2015 |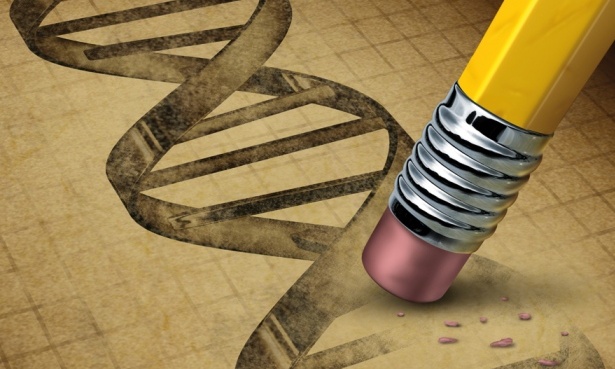 Leading UK gene-editing research funders have issued a position statement tacitly supporting research using human embryos. The statement – published this Wednesday by the Wellcome Trust, the Medical Research Council and three other leading funding bodies – urges "gobal stakeholders" to actively review existing restrictions on embryo experimentation, in light of the possibilities arising from new biotechnological developments:
"We also recognise…that there may be future potential to apply genome editing in a clinical context using human germ cells or embryos, though this is prohibited by law in the UK and unlikely to be permissible in other European jurisdictions at present. This raises important ethical and regulatory questions, which need to be anticipated and explored in a timely and inclusive manner as the basic research proceeds and prior to any decisions about clinical application."
The funders encourage "biomedical and social scientists, ethicists, healthcare professionals… and the wider public"… click here to read whole article and make comments
Nearly 2/3 of psychology papers cannot be trusted
by Michael Cook | 4 Sep 2015 |
Nearly two-thirds of all psychology research should be distrusted because it cannot be replicated, according to a troubling paper in Science.
This study reports work by the Reproducibility Project, an initiative at the University of Virginia in Charlottesville which was launched in 2011 after a succession of scandals in psychology research. Brian Nosek and a huge team of co-authors tried to reproduce the results of 100 articles in three leading journals. They found that only 39 could be replicated.
Although it is impossible to say whether the conclusions of a paper are true or false only because its results cannot be reproduced, it does suggest that it might not stand up to scrutiny. An expert in medical statistics, John Ioannidis, of Stanford University, told Nature that he fears that the true level of non-reproducible research may be as high as 80%.
Reproducibility is at the … click here to read whole article and make comments
Should sex offenders be chemically castrated?
by Michael Cook | 4 Sep 2015 |
The legislature of the American Pacific territory of Guam has just passed a bill authorising compulsory chemical castration for convicted sex offenders before they are released.
According to FBI statistics Guam has the second highest rate of rape in the United States. "The numbers are staggering," said the proponent of the bill during a debate. "It's frustrating, ... it makes you shake your head." But another senator responded, "Is there going to be a piece of legislation to cut out tongues, cut out hands?"
This opposition between protecting the public and the human rights of the offender is characteristic of debates over chemical castration all over the world. In the Australian state of New South Wales, a government taskforce is currently studying whether judges should compel offenders to undergo it.
The Royal Australian and New Zealand College of Psychiatrists (RANZCP) is opposed to mandatory or… click here to read whole article and make comments
US bioethics group calls for cloning ban
by Michael Cook | 4 Sep 2015 |
Nowadays, according to Google News, media interest in cloning is focused on cloning credit cards. There are some articles about cloning mammoths and the Tasmanian Tiger, but almost none about cloning human beings. What a contrast to the supercharged decade following the cloning of Dolly the sheep in 1997!
But while cloning may have tiptoed out of news rooms, it lingers in laboratories, says a bioethics group called the Witherspoon Council on Ethics and the Integrity of Science, which includes several former members and staffers from the President George W. Bush's Council on Bioethics. With the lull in the debate, now is the time for legislative reform, the Council argues. It wants to ban all forms of human cloning as well as the creation of embryos for research.
The Council, whose co-chair is Robert P. George, of Princeton University, has just published its extended moral and… click here to read whole article and make comments
Australia to ponder sex selection
by Michael Cook | 29 Aug 2015 |
Sex selection is on the agenda in Australia. The National Health and Medical Research Council (NHMRC) has called for public comment on new guidelines for IVF clinics. The most contentious change involves removing a ban on destroying embryos because they are not of the desired gender.
In an article in The Conversation the chair of the Australian Health Ethics Committee, Ian Olver, gives a number of reasons why this could be an appropriate change. He dismisses the notion of a slippery slope towards selcting for genes and creating designer babies:
"Aside from such choices not yet being medically possible, the slippery slope argument may falter because there's no natural progression between approving non-medical sex selection and approving being able to select other characteristics. Sex selection is a discrete choice around which a definite boundary can be drawn."
Australians are already selecting the sex of their children, but… click here to read whole article and make comments
Children contest will of Nitschke follower
by Michael Cook | 29 Aug 2015 |
The late William Kent (Bill) O'Brien
A healthy 89-year-old Australian man has committed suicide under the inspiration of Philip Nitschke and has left nearly his entire estate to Exit International, Nitschke's assisted suicide group.
Bill O'Brien, who lived in Perth, went to a hotel room and took a lethal dose of Nembutal in July last year. He left his A$1.8 million estate to Exit International to be spent on hiring a full-time political lobbyist, but only $5,000 each to his son and daughter. He was a personal friend of Dr Nitschke and one of three directors of Exit.
Dr Nitschke said that Mr O'Brien was not close to his children and that in any case they are "wealthy adults".
His son claims that Mr O'Brien owed him $300,000 at the time of his death. His daughter says that the death was very hurtful.… click here to read whole article and make comments
Scepticism greets new stem-cell regulations in China
by Michael Cook | 29 Aug 2015 |
China has issued new laws to regulate stem cell research, hoping to crack down on rogue clinic offering bogus cures.
China's National Health and Family Planning Commission says that all stem cell treatments are deemed to be experimental, except for bone marrow transplants. There must be informed consent by the patient, clinical-grade stem cells must be used, treatment may take place only at authorised hospitals which are not allowed to advertise or charge for the procedures. The treament must be tested first on animals.
The Commission also warned overseas patients about the dangers of stem-cell tourism.
"Anyone caught breaking the rules will be punished according to the new regulation," said Zhang Linming, a commission official. The only problem is that no punishments have been specified.
Douglas Sipp, a stem-cell policy expert at stem-cell policy at the RIKEN Center for Developmental Biology in Japan, told… click here to read whole article and make comments
Bioethics on US campaign trail
by Michael Cook | 29 Aug 2015 |
More bioethics in the US presidential campaign. Democratic front-runner Hillary Clinton has compared Republican candidates to terrorists for promising to ban all abortions with no exceptions for rape, incest or the life of the mother.
"Now extreme views on women, we expect that from some of the terrorist groups, we expect that from people who don't want to live in the modern world, but it's a little hard to take coming from Republicans who want to be the president of the United States."
She also gave strong support to beleaguered Planned Parenthood, which is fighting allegations that it is profiting from the sale of foetal tissue.
But the most interesting controversy is simmering in Ohio, where one of Ms Clinton's would-be rivals, Republican Governor John Kasich, is mulling over whether or not to sign a bill banning the abortion of Down syndrome children.
by Xavier Symons | 29 Aug 2015 |
The treasurer of a peak international fertility body has warned women not to rely on egg freezing to have children. Dr Edgar Mocanu of the International Federation of Fertility Societies stated that current science does not support the supposition that egg freezing will allow women to circumvent infertility:
"As regards social freezing, the scientific community believes there are not yet sufficient data to recommend oocyte cryopreservation for the sole purpose of circumventing reproductive aging in healthy women", he wrote in BioNews.
He urged women not to overestimate the utility of the novel procedure:
"There is no denial that egg freezing offers the hope of a pregnancy irrespective of the reason for the initial freeze. Yet, delaying conception while betting on the availability of self-preserved or donor frozen eggs is foolish. What every woman should understand is that while career or personal goals."
Be a fan of BioEdge on Facebook