Sperm donor child ordered to develop relationship with father
by Xavier Symons | 24 Oct 2015 |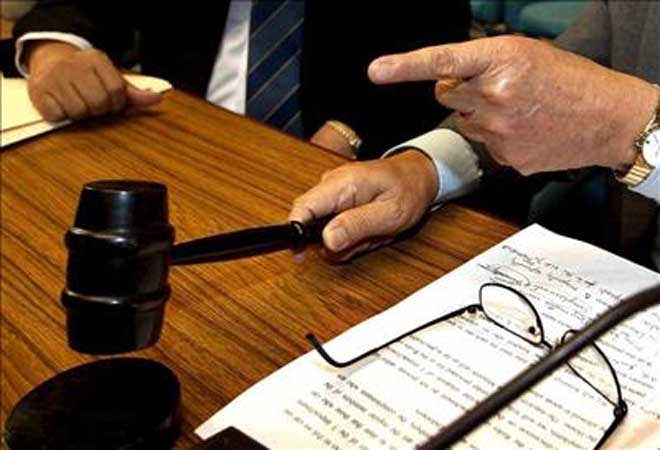 The High Court of the UK has ordered a donor-conceived-girl to develop a relationship with her gay father – and his partner. The 14-year-old girl has been brought up since birth by her biological mother and her mother's lesbian partner, but seven years ago her biological father petitioned the courts to have contact with her.
In an extraordinary decision, High Court Justice Stephen Cobb ruled that the girl should have 'indirect' and 'limited' contact with her father, saying that "the significant void in their lives is the lack of any meaningful relationship with their fathers."
The decision, the culmination of a long running legal battle between the girl's biological mother and father, goes against the will of the daughter, who said that she wants "to draw her own conclusions" and believes that litigation has "ruined her life". Justice Cobb disagreed:
"I remain clearly of… click here to read whole article and make comments
Gender, genetic information and sport
by Xavier Symons | 24 Oct 2015 |
Recently there has been significant debate surrounding the clash between societal norms and the interests of transgender individuals. One relevant area is that of sport –can a transgender man or woman compete in all-male or all-female teams?
De Paul University bioethicist Craig Klugman published a blog post recently exploring different approaches to the question. Klugman's own university has a new anti-discrimination policy that includes "genetic information" among its various criteria. A policy like this, Klugman argues, "could force an institution to allow anyone to play on any team irrespective of it being a men's or women's team." Someone could easily argue that a contrary policy is a form of genetic discrimination.
This approach involves identifying gender with chromosomes. Some argue this doesn't address the proper function of sex-segregation in sport. As Klugman states, "the reason given for separating men and women in sports is supposedly fairness—in… click here to read whole article and make comments
by Michael Cook | 24 Oct 2015 |
Judge Marvin Wiggins, right, with Gov. Robert Bentley in 2013 / Dave Martin/Associated Press
Another "whoops, I wish I hadn't said that" moment, this time in a courthouse in Perry County, Alabama. Judge Marvin Wiggins told a courtroom crowded with people who were about to be fined for offenses ranging from hunting after dark to drug possession that they would get a US$100 credit toward these fines if they donated blood. He said:
"Good morning, ladies and gentlemen. For your consideration, there's a blood drive outside. If you don't have any money, go out there and give blood and bring in a receipt indicating you gave blood… Consider that as a discount rather than putting you in jail, if you do not have any money … The sheriff has enough handcuffs for those who do not have money."
Judge Wiggins's… click here to read whole article and make comments
Mind the gap—between dream and reality
by Michael Cook | 24 Oct 2015 |
Ray Kurzweil, inventor, futurist and now director of engineering at Google, believes that by 2045 it will be possible to upload our brains to a computer. At that point, we (or at least those who can afford it) will achieve digital immortality. This is a common aspiration among transhumanists – so common, that Kenneth D. Miller, a professor of neuroscience at Columbia and a co-director of the Center for Theoretical Neuroscience, used the op-ed page of the New York Times to dump a bucket of very cold water over it.
Here are some excerpts:
While progress is swift [in mapping the brain], no one has any realistic estimate of how long it will take to arrive at brain-size connectomes. (My wild guess: centuries.) …

Neuroscience is progressing rapidly, but the distance to go in understanding brain function is enormous. It will almost certainly be a very long… click here to read whole article and make comments
by Michael Cook | 24 Oct 2015 |
David Daleiden is only 26, but he has already changed the course of the abortion debate in the United States. Working with actors, he surreptitiously filmed executives and technicians associated with Planned Parenthood's business of selling aborted foetal tissue from its clinics to researchers.
The trickle release of his films on YouTube has been a public relations disaster for Planned Parenthood. Its president, Cecile Richards, was grilled mercilessly last month by a Congressional committee over its activities in the wake of lurid headlines. (See the video above.) She has announced that it will continue to supply tissue but will no longer accept compensation.
Daleiden is a controversial figure, but he has kept a very low profile until now. The Washington Post has a sympathetic profile which sketches his background and motives. Read it here.
click here to read whole article and make comments
Doctors must withdraw life support from twins – UK judge
by Xavier Symons | 24 Oct 2015 |
The UK High Court has ruled that two severely intellectually disabled Iraqi twins must have their life support switched off, despite objection from their parents. The boys, who died earlier this month after the ruling was made, were 14 months old and suffering from a progressive and incurable neurodegenerative disorder; they were being kept on life support in a hospital in Manchester.
Central Manchester University Hospitals NHS Trust, which had cared for the unnamed boys since April 2015, brought the case to court after doctors became convinced that they were needlessly prolonging the boys' pain and suffering and that it would be unethical to continue ventilating them.
Following decisions made in similar cases, High Court Justice James Holman ruled that the continuation of life support for the children was futile and therefore the hospital could turn of ventilation.
"To artificially to prolong their lives… click here to read whole article and make comments
Spanish girl at centre of futile care controversy dies
by Michael Cook | 24 Oct 2015 |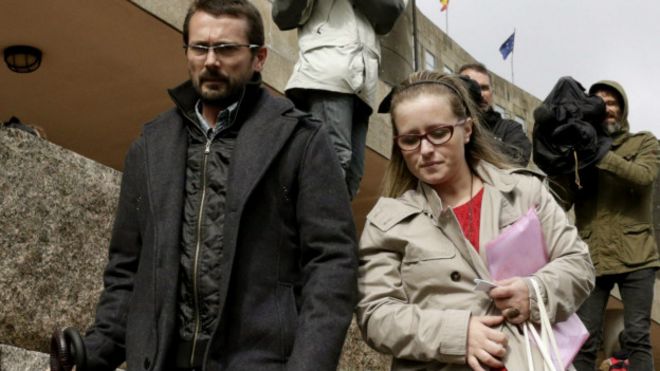 Andrea's parents, Antonio Lago and Estela Ordoñez
A right-to-die case which has riveted Spain ended on October 9 with the death of a disabled 12-year-old girl. Andrea Lago Ordóñez had a rare degenerative condition which landed her in a hospital in Galicia, in the northwest of the country, for the last three months of her life. She was not intellectually disabled, but she only communicate with minimal gestures.
Her parents, Antonio Lago and Estela Ordoñez, with the support of a regional bioethics committee insisted that further treatment was futile and that her feeding tube into her stomach should be removed so that her suffering would not be prolonged.
The hospital refused. It argued that this was against the law and medical ethics and that the child was not in pain. A lawyer who supported its decision pointed out that "a feeding tube is… click here to read whole article and make comments
The scary advance of gendercide in Nepal
by Xavier Symons | 17 Oct 2015 |
In these pages we have published a number of stories documenting the practice of sex-selective abortion in India and China; it is, however, not restricted to these countries. Rates of sex-selective abortion in Nepal are incredibly high, even though the practice is technically prohibited and hardly ever mentioned in Western media.
One heart-stopping statistic tells the story: for second births among the richest urban women, just 325 girls were born for every 1000 boys.
University of Oxford demographer Melanie Dawn Frost was the lead author of a paper in BMJ Open about widespread sex-selective abortion in Nepal since abortion was legalised in 2002. She found that as soon as abortion became readily available, the sex-ratio began to drop. Several factors were at work, but the decline in the fertility rate was particularly important. "Nepal has seen one of the most dramatic fertility declines in history, with the total… click here to read whole article and make comments
Be a fan of BioEdge on Facebook