Legless South African sprinter eligible for Olympics
by Michael Cook | 29 May 2008 |
A South African double amputee has been cleared to run in the Beijing Olympics with prosthetic legs which could propel him to victory. Oscar Pistorius, who was born without bones in his lower legs, said: "It's a great day for sport. I think this day is going to go down in history for the equality of disabled people."
His request to participate had been turned down by International Association of Athletics Federations, but this was overturned by the Court of Arbitration for Sport earlier this month (with the help of 11 lawyers). The Association feared that his high-tech "Cheetah blades" would give him an unfair advantage in his events, the 400-metre or the 1600 metre relay. Pistorius may not make the team, but he is certainly a contender: his best time is just over a second slower than the qualifying time for the South African 400-metre event.
…
click here to read whole article and make comments
A second life for man's best friend?
by Michael Cook | 29 May 2008 |
A California businessman has teamed up with disgraced Korean stem cell scientist Hwang Woo-suk to create a dog-cloning project called "Best Friends Again". "I know the association with Dr Hwang is going to be controversial," said Lou Hawthorne, the CEO of a company called BioArts. "Our main concern is simply he's the best when it comes to dog cloning and for that reason it behooves us to work with him." Dr Hwang's work in creating human embryonic stem cells was found to be fraudulent in 2004, but he did manage to clone the first dog, Snuppy.
BioArts
plans to run several internet auctions in June to clone five dogs with money-back guarantees. Bidding is supposed to start at US$100,000. The company will guarantee the clone's health for one year. ~
New York Times, May 21
click here to read whole article and make comments
Delicious placebos for cranky kids
by Michael Cook | 29 May 2008 |
"Just a spoonful of sugar makes the medicine go down in the most delightful way," they sang in Mary Poppins. What if the medicine were sugar only, without any medicine at all? An enterprising Maryland mother, Jennifer Buettner, asked herself that after a wrangle with a young hypochondriac niece. The result is a new healthcare product, Obecalp – "placebo" spelled backwards. The chewable, cherry-flavored dextrose tablets look and taste comfortingly like medicine, but they aren't. Bottles of 50 tablets will sell for US$5.95.
Cute? Doctors and bioethicists aren't amused. They complain that placebos should be used with care and that deception is not part of medicine. Furthermore, children might grow up thinking that the only way to get over a bad patch is to take pills. "The idea that we can use a placebo as a general treatment method," says Howard Brody, a medical ethicist and family physician at… click here to read whole article and make comments
by Michael Cook | 29 May 2008 |
Perched on the border of Mexico and the United States, Tijuana is major drug hub for exporting cocaine to the United States. But at least 200 Australians have paid a visit looking for a different drug, Nembutol. This concoction is used for putting animals down and is the drug of choice for Australian euthanasia fans. It is restricted in most countries, but in Mexico it can easily be obtained from veterinarians. Veteran euthanasia activist Dr Philip

Nitschke

, the head of Exit International, has been promoting visits to Mexico by his members to pick up the lethal potion. In an interview with the newspaper Reforma

Nitschke

says that he first visited Mexico in 2001 and has since gone six times to Mexicali, Ciudad Juárez y Nuevo Laredo, as well as Tijuana, in search of Nembutol.
Mexican veterinary pharmacists are very obliging, according to Don Flounders, a 78-year-old Australian, who went to… click here to read whole article and make comments
Pull plug on "unresponsive" patients, says Australian committee
by Michael Cook | 29 May 2008 |
An Australian government ethics committee will recommend that people let their "unresponsive" loved ones die if medical treatment is costly and futile, according to a Queensland newspaper which has sighted a leaked draft of the report. The proposed guidelines from the Australian Health Ethics Committee are intended to educate the community about how long to persevere with "burdensome" treatment. It will advise relatives and doctors to withdraw treatment such as tube-feeding from comatose or brain-dead patients if the procedures are "risky, intrusive, destructive, exhausting, painful or repugnant" and if the cost outweighs the benefit or success.
Since this is only a straw in the wind, it is hard to know what to make of this policy. However, the leak seems to indicate that the guidelines would have allowed the feeding tubes of Terri Schiavo, the best known "unresponsive" patient of recent times, to be removed. This approach to a minimally conscious… click here to read whole article and make comments
by Michael Cook | 29 May 2008 |
On Friday, May 16, West Virginia woman Val Thomas had two heart attacks. For more than 17 hours she had no brain waves. She had no pulse. Rigor mortis set in; her skin began to harden and her fingers curled up. She had no neurological function, according to her doctor. Her family gathered around to say goodbye and the plug was pulled, although her respirator kept going so that her organs could be harvested. Then Val Thomas woke up. She is OK now: see the YouTube video. ~
newsnet5.com, May 22
click here to read whole article and make comments
UK Parliament passes radical changes to fertility law
by Michael Cook | 20 May 2008 |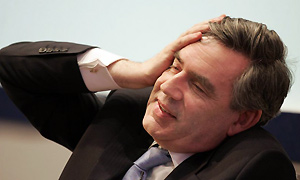 In a milestone vote on "some of the most important... matters of conscience for almost a generation," in the words of the
Daily Telegraph
, the British Parliament has passed legislation enabling the creation of part-animal, part-human embryos. An amendment to ban hybrids was lost on a conscience vote of 336 to 176 in the House of Commons.
In a separate vote, a bid to ban the creation of "saviour siblings" was also defeated 342 votes to 163. This will allow parents of children with serious genetic illnesses to create IVF babies whose tissues can be used to cure the sick child.
And in a third controversial issue, Parliament voted by 290 to 222 to eliminate the "need for a father" to be involved in the creation of an IVF baby. Instead clinics must consider the need for a "supportive parenting and a father or male role model". The Health Minister, Dawn Primarolo, said that "It… click here to read whole article and make comments
Get ready for Homo sapiens 2.0
by Michael Cook | 20 May 2008 |
The heated debate over the UK's revised fertility law is more than just a local issue. Because its supporters are being forced to justify innovations as radical as half-human, half-animal embryos, they have to dig deep for answers to fundamental questions -- with some surprising results. Bioethicist John Harris, for instance, uses the proposed changes to rhapsodise about the end of humanity as we know it. "Darwinian evolution has taken millions of years to create human beings; the next phase of evolution, a phase I call 'enhancement evolution', could occur before the end of the century," he writes in the London Times. "The result may be the emergence of a new species that will initially live alongside us and eventually may entirely replace humankind."
Harris looks beyond the experiments being proposed at the moment to the moral imperative to create "better creatures than ourselves, longer-lived, more resistant to disease and injury,… click here to read whole article and make comments
Which is futile, a patient's care or his life?
by Michael Cook | 20 May 2008 |
When disaster strikes, a Texas hospital may not be the best place for a seriously ill patient. Under the Texas Advance Directives Act, passed by the legislature in 1999 and signed by then-Governor George W. Bush, doctors can either continue with or withhold life-sustaining treatment if treatment seems futile -- against the wishes of the patient's family, or even of the patient himself. Once the approval of an ethics committee is secured, the patient's family has 10 days to find another hospital or nursing home, if they do not agree. To help them in their search, they are given a list of lawyers and organisations.
Bioethics writer Wesley J. Smith calls Texas "ground zero for futile-care theory". He says that in some cases, at least, patients are being denied care not because further treatment is futile, but because his "life that is deemed futile and, hence, not worthy of being preserved".… click here to read whole article and make comments
New manual drafted by psychiatrists with ties to drug industry
by Michael Cook | 20 May 2008 |
More than half of 28 new contributors to the next edition of the American Psychiatric Association's Diagnostic and Statistical Manual of Mental Disorders (DSM) have ties to the drug industry, according to the website Integrity in Science, a project of the Center for Science in the Public Interest. The DSM is used by mental health professionals to classify mental illnesses.
The conflicts of interests, which ranged from small to extensive, have been posted online by the Association. One member has worked as a consultant for 13 drug companies, over the past last five years, including Pfizer, Eli Lilly, Wyeth, Merck, Astra Zeneca, and Bristol-Myers Squibb. However, the Association's president, Carolyn B. Robinowitz, claimed that "we have made every effort to ensure that DSM-V will be based on the best and latest scientific research, and to eliminate conflicts of interest in its development." The consultants have agreed not to allow their… click here to read whole article and make comments
Be a fan of BioEdge on Facebook