Canadian doctors should not be forced to refer for euthanasia, says association
by Michael Cook | 16 Jan 2016 |
Canadian doctors should not be forced to refer patients for euthanasia if they feel that complicity is "morally abhorrent", says the Canadian Medical Association (CMA), the national voice for Canadian physicians.
In a strongly worded appeal, it urges the College of Physicians and Surgeons of Ontario (CPSO), the government regulator in that province, not to mandate "effective referral". After surveying its members the CMA says that some doctors are willing to perform euthanasia and most are willing to refer if they choose not to do it. But most also support the right of conscientious objectors not to participate in any way. "The only way to authentically respect conscience is to respect differences of conscience," the CMA says.
The CPSO wants to guarantee that all patients should have access to euthanasia. However, the CMA argues that this is the responsibility not of doctors but of the community.… click here to read whole article and make comments
UK think tank to investigate cosmetic procedure industry
by Michael Cook | 16 Jan 2016 |
A prominent bioethics think tank in the UK, the Nuffield Council for Bioethics, has launched a public inquiry into cosmetic procedure industry and the ethical implications of its rapid growth and diversification. The Council hopes to gather information about a number of areas.
Definitions. What differentiates cosmetic from reconstructive or therapeutic procedures?
Risk: Many clients regard procedures as normal and are not sensitive to the risks involved. A 2013 government report found that "the public is consistently underestimating what is involved in having a cosmetic intervention."
Normalisation: increasing demand means that some procedures are becoming routine, rather than exceptional. Experts are concerned that beauty is becoming stereotyped, increasing pressure on those whose appearance does not conform to these norms.
Popularity. Why has there been such explosive growth in this sector? The Council lists some possible explanations: "increasing affordability; technological change making more procedures available; the… click here to read whole article and make comments
Is US medicine becoming an assembly line?
by Michael Cook | 16 Jan 2016 |
Frederick Taylor (1856-1915), one of the first management consultants, helped to make American manufacturing great by discovering the most effective and time-saving way of directing employees to their work. "In the past, the man has been first; in the future, the system must be first" summarises his philosophy.
Two physicians from Beth Israel Deaconess Medical Center and Harvard Medical School in Boston complain in the latest New England Journal of Medicine that "Taylorism has begun permeating the culture of medicine" with the implementation of electronic health records. Here are excerpts from their attack on what they believe to be a drive to treat patients like cars on an assembly line:
Physicians sense that the clock is always ticking, and patients are feeling the effect. One of our patients recently told us that when she came in for a yearly "wellness visit," she had jotted down a few questions so… click here to read whole article and make comments
British man has fathered 800 children
by Michael Cook | 15 Jan 2016 |
Another chapter in the Wild West of reproductive technology: the British man who has fathered 800 children and hopes to reach 1000. Simon Watson, 41, has been helping desperate women for 16 years. Married twice, with three children of his own, he advertises his services on Facebook.
Bertold Wiesner, an obstetrician in London in the 1940s, was the father of about 600 children at his own fertility clinic, but it now appears that Mr Watson has beaten him.
"Usually one [baby] a week pops out. I reckon I've got about 800 so far, so within four years I'd like to crack 1,000," he told the BBC. "I've got kids all the way from Spain to Taiwan, so many countries. I'd like to get the world record ever, make sure no-one's going to break it, get as many as possible." Sperm donors at a conventional IVF… click here to read whole article and make comments
Making eugenics fun in Belgium
by Michael Cook | 15 Jan 2016 |
Waffles, beer, chocolate and euthanasia: Belgium is famous for all of them. Will do-it-yourself eugenics be added to the list?
Creative Belgium, an industry group which promotes creativity in Belgian advertising has partnered with the Centre for Reproductive Medicine of Brussels and ad agency Air to advertise sperm donation.
Apparently there is a need for a new generation of creative advertising executives since fewer younger Belgians are taking up careers in advertising. "The number of students in creative fields has actually declined," says Greet Wachters, manager of Creative Belgium. "Those who opt for creative studies don't always end up looking for work in agencies."
Solution? Lots of vials of creative sperm in an IVF clinic.
Creative Belgium persuaded several prize-winning executive from different agencies to donate and then created an ad campaign. The poster depicts one of the men with the words, "Are you in the creative… click here to read whole article and make comments
Defending Catholic views on contraception
by Michael Cook | 15 Jan 2016 |
Although, with more than a billion members, the Catholic Church has immense influence on bioethical practice, its positions are rejected by many bioethical theorists. None is more disputed, even ridiculed, than its condemnation of contraception. However, this stand does have thoughtful defenders. In Catholic circles, one of the best known is Janet Smith, an American classical scholar turned bioethicist and moral theologian. She is a popular lecturer, serves on Vatican committees, and has appeared on Fox Morning News, CNN International, CNN Newsroom, Al Jazeera and EWTN.
Dr Smith has a knack for making for making the Catholic stand on contraception plausible. Most people believe that it has something to do with the abortifacient effects of "the pill", but that is essentially a secondary consideration.
The Jesuit magazine America recently interviewed her about her work. Here are some excerpts.
In your own words, what is… click here to read whole article and make comments
Demented patients can be euthanized in Netherlands
by Michael Cook | 10 Jan 2016 |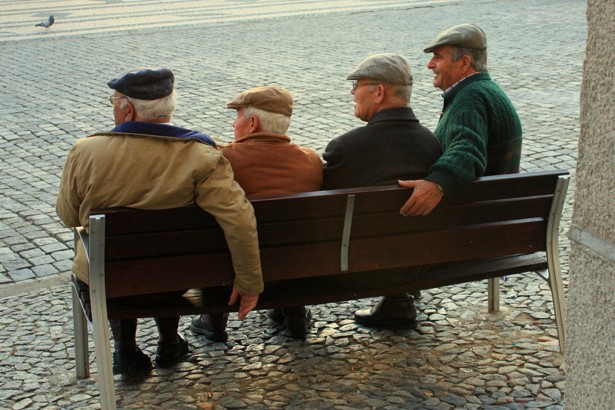 The Netherlands health ministry has revised its guidelines to allow severely demented patients to be euthanized. However, an advance directive which was made when the patient was lucid is required.
The guidelines acknowledge that patients often do not seem to be suffering unbearably because of their dementia. However, they still suffer from conditions like severe anxiety and pain. "In those cases a doctor may give euthanasia, even if a patient can not make it clear in words or gesture," says the ministry. "But there has to be a written request for euthanasia, that the patient drew up earlier."
The guidelines were updated to make the position of doctors more legally secure. Some demented patients have been euthanized, but there is uncertainty about whether or not such actions were lawful. Hence, many doctors refuse to euthanise their demented patients.
The guidelines include instructions for drafting a euthanasia… click here to read whole article and make comments
ISIS has authorised forced organ removals of 'apostates'
by Michael Cook | 10 Jan 2016 |
Persistent rumours about organ trafficking by the Islamic State have some basis in fact. Amongst a trove of documents captured by US troops in a May raid in Syria is Fatwa 68, dated January 15, 2015. The opinion, issued by the Islamic State's "Research and Fatwa Committee", states unequivocally that organs may be taken from "apostates" without their consent, and even if it causes their death.
However, no proof has been found that organs have in fact been removed from ISIS captives. Nor is it clear who would be classified as an "apostate" by the extremist Sunnis who support ISIS. In the past Yazidis, Christians and other non-Muslims have been described as apostates, but also Shias and Sunnis who disagree with the ISIS.
The reasoning behind the fatwa is based on arguments by Islamic jurists justifying cannibalism in extreme circumstances. (This is a translation by the US government.)
Treat surrogate parents as sex offenders, says Italian minister
by Michael Cook | 9 Jan 2016 |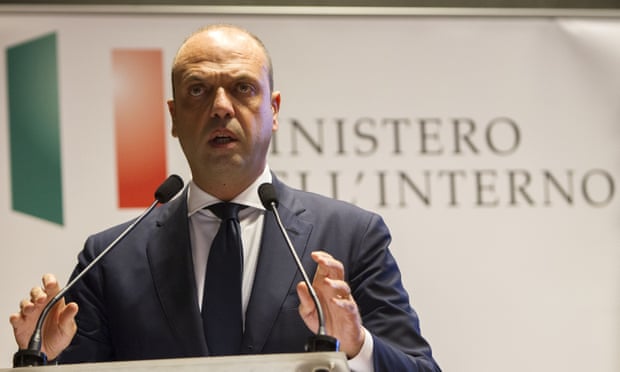 Angelino Alfano
Surrogate parents should be treated as sex-offenders and jailed, according to Italy's interior minister, Angelino Alfano. He described surrogacy as "the most vile, illegal trade that man has invented" in an interview with the Avvenire newspaper. "We want wombs-for-rent to become a universal crime, which is punished with a jail term. Just as happens for sex crimes."
Surrogacy is currently illegal in Italy. So gay couples have used foreign surrogates, but the legal status of their children is shaky and has led to a number of wrangles in the courts.
Italy has not given same-sex couples rights or protection on issues such as parenthood – one of the last Western hold-outs. The European Court of Human Rights condemned it last year for failing to pass legislation on the hugely contentious issue. Centre-left Prime Minister Matteo Renzi was determined to pass legislation… click here to read whole article and make comments
Gay Israeli couple brings home wrong baby from Nepal
by Michael Cook | 9 Jan 2016 |
In a stark reminder of the hazards of IVF and surrogacy, a gay Israeli couple had an unpleasant surprise earlier this month about a baby daughter they had commissioned in Nepal.
A routine genetic test back in Israel proved that the girl was not genetically related to them. They had to return the infant to Nepal and give it to a heterosexual couple. The gay couple is now awaiting the birth of another baby which should be related to them.
Surrogacy is legal in Israel only for heterosexual couples, so gay couple are forced to employ surrogate mothers overseas. Nepal was a popular destination until recently, when the country declared a moratorium on the practice to assess its legality.
The Israeli surrogacy agency Tamuz, which brokered the pregnancy, said that the mix-up was a rare case of "human error". However, The Times of Israel interviewed experts… click here to read whole article and make comments
Be a fan of BioEdge on Facebook