Australian IVF clinics attacked by regulator over deceptive advertising
by Michael Cook | 20 Nov 2016 |
The Australian Competition and Consumer Commission (ACCC) has delivered a blistering attack on the advertising practices of IVF clinics.
"The ACCC reviewed website content from all major Australian IVF clinics and found that some made success-rate comparisons without adequate disclosure about, or qualification of, the nature of the data or graphics used to make the claim," ACCC Commissioner Sarah Court said.
"In addition, some IVF clinics used technical terms understood by industry participants but which may be misleading to consumers without further clarification or explanation."
For example, some IVF clinics used 'clinical pregnancy rate' data to compare their success rates where that data reflected the clinic's success in creating an embryo, rather than live birth rates. These comparisons were sometimes accompanied by photographs of newborn babies. The ACCC considered that this was likely to lead to consumers being given a misleading impression about the rate of… click here to read whole article and make comments
California prepares for assisted suicide of patients in mental hospitals
by Michael Cook | 20 Nov 2016 |
California's new End of Life Option Act, which permits assisted suicide, has some disturbing consequences, writes Wesley J. Smith in First Things. According to recently passed regulations terminally ill patients in mental hospitals have a right to request assisted suicide.
Under the Act, a lethal drug can be prescribed only "if the patient is not suffering from impaired judgment due to a mental disorder."
Unless the patient is forcibly confined in a mental hospital and probably pumped up with powerful drugs. In that case, the regulations specify that:
A terminally ill patient, as defined by the End of Life Option Act, may petition the superior court for access to participate in activities under the End of Life Option Act by requesting release from the custody of the Department of State Hospitals from the court. If the court orders release from the custody of the Department… click here to read whole article and make comments
Can chimpanzees be psychopaths?
by Xavier Symons | 19 Nov 2016 |
Psychopaths have long pricked the curiosity of philosophers; they do after all, say a lot about what it means for humans to be morally aware social agents.
But why should we presume that only human beings are psychopaths? If indeed some non-human animals are conscious beings, then it seems by the same token that some may suffer from psychopathy.
Here's what philosopher, neuroscientist and prolific blogger Andrew Vierra had to say:
"...the DSM-5 defined psychopathy in terms of behaviors. Individuals who had (e.g.) repeatedly broken the law and pathologically lied could be diagnosed as psychopaths, without the need for a personality inventory or fMRI scan.
One interesting consequence of defining psychopathy in terms of behavior is that it is at least theoretically possible for non-human animals (or perhaps extraterrestrial beings) to… click here to read whole article and make comments
Scotland could offer Northern Irish women free abortions
by Xavier Symons | 19 Nov 2016 |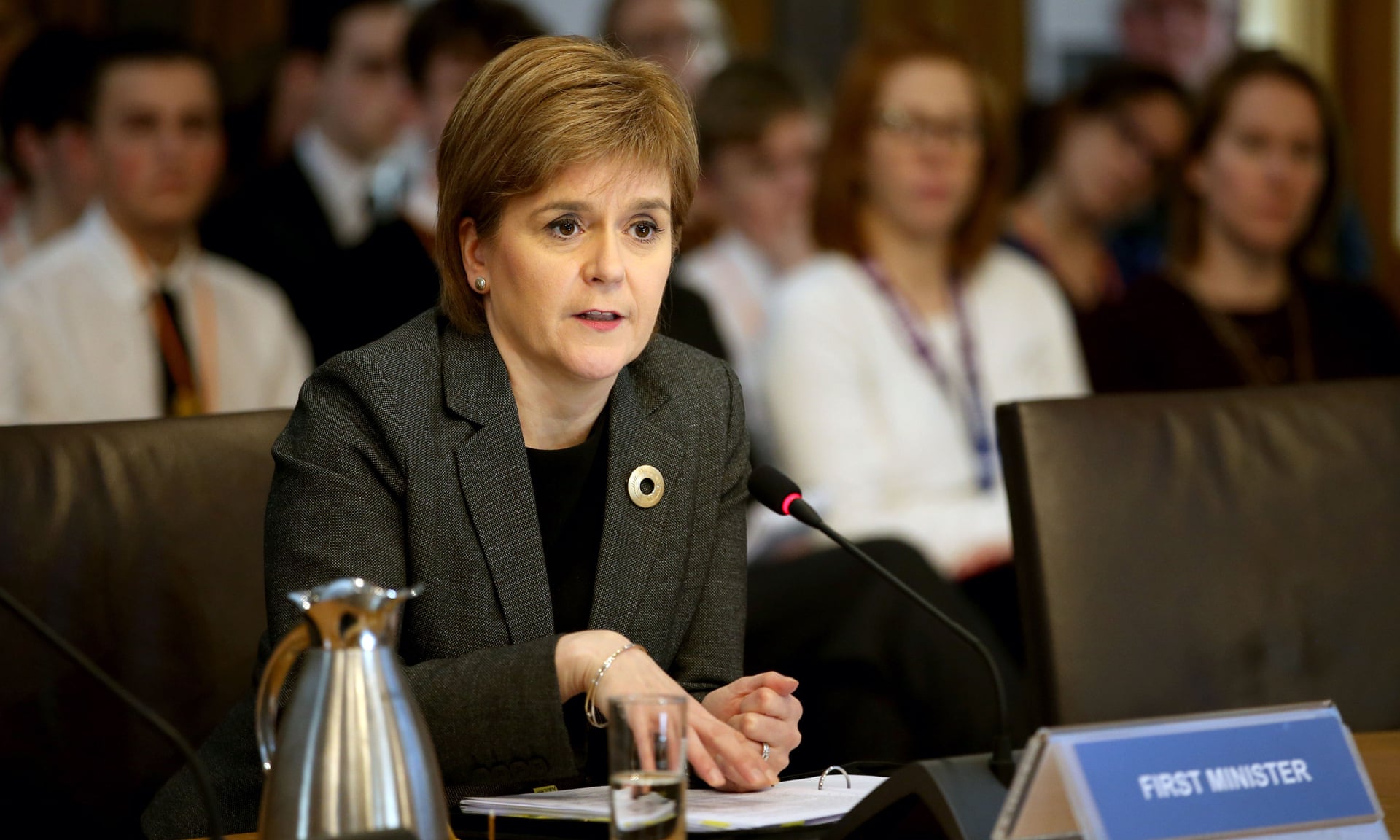 Nicola Sturgeon
Scotland's first minister Nicola Sturgeon says she would consider funding abortions for women from Northern Island in the event of split from the UK.
The remarks come after the opening of a Supreme Court case involving a Northern Irish woman who had to pay for an abortion when she travelled to the UK.
Sturgeon told the Scottish Parliament that "women should have the right to choose, within the limits that are currently set down in law", and that she is "happy to explore with the NHS what the situation is now in terms of the ability of women from Northern Ireland to access safe and legal abortion in NHS Scotland and whether any improvements can be made."
Abortion is currently illegal in Northern Island, and attempts to liberalise… click here to read whole article and make comments
Marijuana debate continues in US
by Xavier Symons | 19 Nov 2016 |
The debate surrounding marijuana in the US just got more complicated.
With 29 States and Washington DC now permitting cannabis use under some circumstances, questions are now being asked about the enforcement of drug-driving restrictions, and federal restrictions on the purchase of firearms by regular cannabis users.
In an article in The Conversation this week, University of California San Diego psychiatrist Igor Grant questioned whether current spot tests for drug-driving were adequate. Nine US states have zero-tolerance policies for drivers, making it illegal for drivers to have traces of THC - the active chemical in marijuana - in their blood.
The difficulty with the test is that traces of THC don't necessarily mean someone is high:
"unlike alcohol, evidence of cannabis use can linger long after its effects have worn off...Among chronic users,… click here to read whole article and make comments
Euthanasia in Canada: looking back, looking forward
by Xavier Symons | 19 Nov 2016 |
With the legalisation of euthanasia at federal level, the end-of-life legal landscape in Canada has changed dramatically. Academics are calling on government authorities to closely monitor the enforcement of new legislation.
In a new article published in the Annals of Internal Medicine, Harvey Chochinov and Catherine Frazee discuss certain difficulties in regulating the practice of euthanasia.
"The choice of a grievously ill person to hasten an imminent death happens privately and out of the media glare. But from a public policy perspective, questions remain. Will the practice be carefully regulated and monitored? Will it affect the fragile asymmetry of the patient–physician relationship? Will there be appropriate support for participating physicians and those who conscientiously object to participation? Will we glean insights about the nature of suffering that motivates requests for MAID?"
Chochinov and Frazee say… click here to read whole article and make comments
Will Donald Trump make bioethics great again?
by Michael Cook | 12 Nov 2016 |
Donald Trump was elected President of the United States this week on a platform of "change", but it's unlikely that bioethics figures prominently in his agenda. No remotely bioethical issues are listed in the 100-day plan Trump's campaign released in October, "Donald Trump's Contract With The American Voter." We have to read the tea leaves, and like most tea cups, the future they tell is cloudy.
Most people working in the science, medicine and bioethics are probably unhappy with the prospect of President Trump. The American Physical Society (APS) was forced to retract a press release that urged President-elect Donald Trump to "Make America Great Again" by strengthening "scientific leadership." One scientist tweeted "why not just go with 'Physicists for fascism' and be done with it?"
More measured responses came from Jonathan Moreno, of the University of Pennsylvania, and Art Caplan, of New York… click here to read whole article and make comments
Planned Parenthood prepares for defunding after Trump's election
by Michael Cook | 12 Nov 2016 |
One group which does view Trump Ascendant as an apocalyptic event is Planned Parenthood. During the campaign the President-elect proposed defunding Planned Parenthood, if it continued to offer abortions; he promised to nominate an anti-abortion justice to the Supreme Court; and he promised to repeal Obamacare, the Affordable Care Act, which affect access to birth control. The Vice President-elect, Mike Pence, is an implacable foe of Planned Parenthood, and was amongst the first to propose defunding the organization.
Defunding could be catastrophic. In 2014, the organisation received US$528 million in state and federal funding, representing about 40 percent of its annual budget.
When MSNBC's Rachel Maddow asked the president of Planned Parenthood, Cecile Richards, "Do you see this as a doomsday scenario for reproductive rights?" she responded tersely, "our doors stay open". Planned Parenthood has been offering its services for a hundred years and is not about to give up… click here to read whole article and make comments
Marijuana and assisted dying winners in US election
by Xavier Symons | 12 Nov 2016 |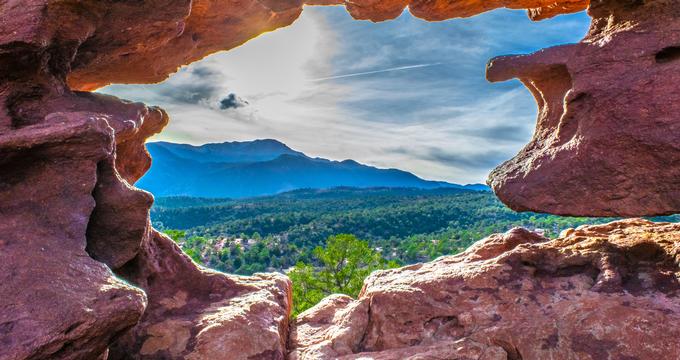 Colorado has voted to legalise assisted suicide, while four other US states have voted to legalise the recreational use of marijuana.
Ballots on these issues were held simultaneously with Tuesday's presidential election vote. The results have provided significant momentum to assisted-dying and drug-legalisation campaigns in the US.
Approximately 66% of Coloradans voted in favour of the State's assisted dying proposition, which will allow terminally ill patients with less than six months to live to received medical aid in dying.
The controversial proposition had been heavily criticised for its lack of safeguards -- a doctor need not be present, for example, when patients prepare and self-administer barbiturates. Pro-euthanasia advocates have, nevertheless, lauded the decision for providing patients with "options when facing pain and suffering at the end of their lives".
California, Massachusetts, Maine, and Nevada all voted to legalise recreational use… click here to read whole article and make comments
Bill to restrict disability-selective abortion progresses in House of Lords
by Xavier Symons | 12 Nov 2016 |
A bill that would end disability-selective abortion up-to-birth has passed its Second Reading in the UK House of Lords and proceeded to the Committee Stage.
If successful, Lord Kevin Shinkwin's Abortion (Disability Equality) Bill will remove section 1(1)(d) from the 1967 Abortion Act, which allows for abortion on the grounds of disability up-to-birth. In the UK, disability-selective abortions are currently available right up to the moment of birth whereas in most cases, "healthy" babies cannot be aborted beyond 24 weeks.
Speaking as the bill was debated late last month, Lord Shinkwin said:
"From this disabled person's perspective, there is a stark anomaly, an inconsistency in the law, whereby discrimination on grounds of disability is both prohibited in law after birth yet, confusingly, actually enshrined in law at the very point at which the discrimination begins, at source, before birth."
The bill… click here to read whole article and make comments
Be a fan of BioEdge on Facebook