Down Syndrome test may lead to a rise in termination
by Xavier Symons | 12 Aug 2016 |
A safer and more accurate screening test for Down Syndrome is set to become available on the UK's National Health Scheme, raising concerns about increased termination of babies with disabilities.
The new screening procedure, known as a cell-free DNA (cfDNA) test, detects and analyses fragments of the baby's DNA in the mother's blood.
In a recent study published in the New England Journal of Medicine, researchers found that cfDNA test "had higher sensitivity, a lower false positive rate, and higher positive predictive value than did standard screening". The false positive rate was just 0.06 percent as compared to 5.4 percent for standard screening.
Doctors are enthusiastic as the test means fewer women will need further, invasive procedures (such as amniocentesis) to confirm initial results. Women with abnormal non-invasive test results will still be recommended an amniocentesis or CVS test as confirmation, but far fewer will be needed… click here to read whole article and make comments
Untested stem cell treatments in Australia
by Xavier Symons | 12 Aug 2016 |
Australia has seen a sharp rise in the use of unproven stem cell treatments, with sham clinics exploiting loopholes in government regulations.
A small number of evidence-based stem cell treatments (such as bone marrow transplants) are routine around the world, but certain treatments in Australian clinics are unproven and based largely on anecdotal evidence.
A paper published in Cell Stem Cell reported that stem cell clinics "not only pre-emptively proceed to marketing [new treatments] in advance of reporting, review, and approval, they often claim broader clinical benefits than can be justified by the specific indications they purport to have tested".
One of the lead authors of the paper, Professor John Rasko, of the University of Sydney, called on the Therapeutic Goods Administration (TGA) to close loopholes in regulations governing the provision of stem cell treatment in Australia.
"[The regulatory loopholes] allowed doctors to take cells from any… click here to read whole article and make comments
California grants assisted suicide to disabled, but not to prisoners
by Xavier Symons | 12 Aug 2016 |
Following the legalisation of assisted suicide in California, the Department of Corrections and Rehabilitation (CDCR) has proposed regulations that will prohibit prisoners from receiving "aid in dying".
The regulations, issued for public comment late last week, are intended to prevent prisoners from "accessing aid-in-dying drugs under the End of Life Option Act". They also prohibit "CDCR employees, independent contractors and other persons and entities from participating in activities under the End of Life Option Act."
Prisoners are to be provided with "healthcare appropriate and necessary to their situation", and the regulations are said to "ensure the health, safety and security of inmates".
The End of Life Option Act states that Californian residents with a terminal illness and less than six months to live are eligible to receive assistance in dying.
Recently an artist suffering from Lou-Gehrig's disease held a "Right to Die" party in Ojai, CA,… click here to read whole article and make comments
Is unbearable pain still a reason for euthanasia?
by Michael Cook | 12 Aug 2016 |
"Growing old isn't so bad when you consider the alternative," used to be a joke. But for supporters of legalised euthanasia, the alternative looks better than growing old. Some recent research shows that there is some confusion about the aims of the movement.
In the July 5 issue of JAMA, Ezekiel Emmanuel and colleagues compiled an overview of euthanasia and assisted suicide in the United States, Europe and Canada. They painted a fairly optimistic picture: euthanasia and assisted suicide are relatively rare, involve mainly patients with cancer, and involve very little abuse. However, one of their main conclusion was that more research was needed on some key issues.
What was clear, however, was that unmanageable pain was not the main issue for people who wanted to die. "Pain is not the main motivation for [physician-assisted suicide]. Typically, less than 33% of patients experience inadequate pain control.… click here to read whole article and make comments
Medical paternalism lives on in China
by Michael Cook | 12 Aug 2016 |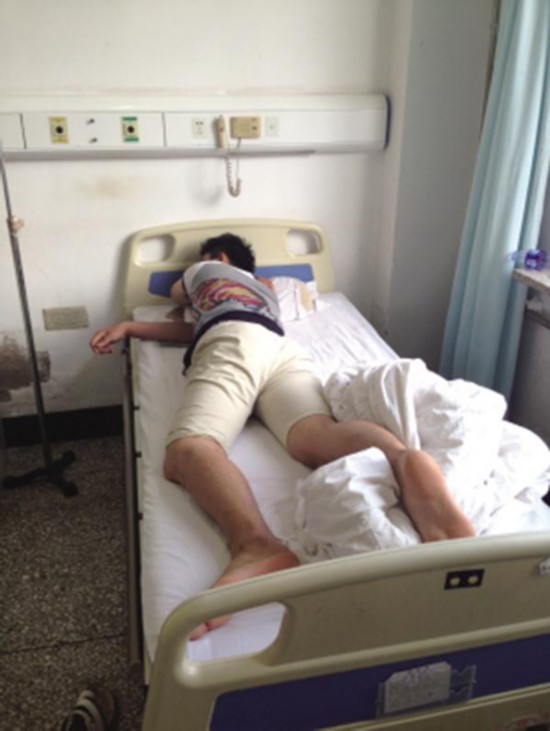 Mr Wang recovering from his operation. From China Daily
If you were searching for evidence that medical paternalism exists in China, search no more. It appears that China, or at least in Shenyang Hunnan Xinqu Hospital, the gentlemen in white coats do know what is best for you. Absolutely.
What demonstrates this beyond dispute is the experience of Mr Wang, a young man who was eagerly awaiting the birth of his first child in a hospital waiting room. Suddenly a doctor beckoned him to follow, surely, thought Mr Wang, to stand at the bedside of his wife after her Caesarean.
Alas, no. He entered an operating room and was told to drop his trousers. This was not what a father-to-be expects on the birth of his child, so, like legions upon legion of patients down through the ages, he asked, "Why?"
…
click here to read whole article and make comments
It's tough being a 60+ single mother. Or maybe impossible
by Michael Cook | 12 Aug 2016 |
Stories about older women having IVF babies come and go on the front pages of the tabloids. Several 70-year-olds have given birth in India, news which is always greeted with a chorus of astonishment and dismay. How will the woman and her husband be able to care for the child, critics ask. An Australian woman who gave birth at 63 last week was called "selfish" by the head of the Australian Medical Association.
It's even harder for single mothers. A Spanish woman, Carmela Bousada, held the world record in 2009 for giving birth to twins a week short of her 67th birthday. She told sceptics: ""My mum lived to be 101 and there's no reason I couldn't do the same." Unhappily she died three years later of stomach cancer, leaving her sons orphaned at 2½ years old.
And there are other hazards for the older single mother, as 62-year-old Kathleen Steele,… click here to read whole article and make comments
Diversity, disability and eugenics: an interview with Rob Sparrow
by Xavier Symons | 11 Aug 2016 |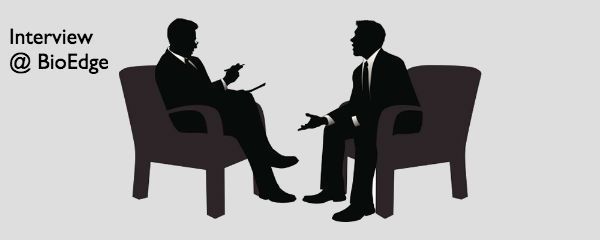 Australian bioethicist Rob Sparrow has written extensively on topics ranging from political philosophy and minority rights to the ethics of war, robot ethics and even the ethics of nanotechnology. Yet he is arguably best known for his work in bioethics. While in one sense part of a mainstream bioethics academy, Professor Sparrow often provides a refreshingly unique perspective and challenges establishment opinions in the field. As Richard R. Sharp has noted, "Sparrow's scholarship exemplifies the value of the intellectual gadfly – even when that work ruffles a few feathers among the bioethical elite."
In the following interview Professor Sparrow and BioEdge's Xavier Symons discuss current controversies in bioethics and, in particular, questions surrounding genetic diversity, the elimination of disability, and the so-called new eugenics.
******
Vulnerability and genetic diversity
Xavier Symons: Recently you've written on the topic of disability and new reproductive technologies. This… click here to read whole article and make comments
NIH close to new policy on chimera research
by Michael Cook | 6 Aug 2016 |
Mouse, mouse-rat chimera, rat-mouse chimera and rat
The National Institutes of Health announced this week that it will probably lift a ban on funding for animal-human chimeras. Since September last year the NIH refused to fund experiments in which human stem cells were added to animal embryos. However, scientists believe that the resulting chimeras will be valuable for investigating human development, disease pathology, and ultimately organ transplantation.
The NIH has asked for public comment on the proposed changes to its guidelines.
The new rules would shorten the period at which human stem cells can be added to animal embryos. It would not be possible to add them during the period when the central nervous system is forming, to avoid creating a chimera with a human, or mostly human brain. Breeding animals which contain human tissue would be banned to prevent… click here to read whole article and make comments
19 intellectually disabled murdered in Japan
by Michael Cook | 6 Aug 2016 |
Prayers at the care centre
Japan's biggest mass murder since World War II has provoked a debate over the notions of "mercy killing" and eugenics. Satoshi Uematsu, a 26-year-old with a history of mental instability, broke into a home for the disabled in Sagamihara, a city near Tokyo on July 26. He stabbed 19 residents to death and seriously wounded 25 others. He then turned himself into the police. "I did it," he told police. "It is better that disabled people disappear."
In February Uematsu had been committed involuntarily to a psychiatric hospital after writing a letter to the Japanese parliament outlining a plan for killing the disabled. "I envision a world where a person with multiple disabilities can be euthanised, with an agreement from the guardians, when it is difficult for the person to carry out household and social activities," the letter said. The… click here to read whole article and make comments
Doping and Rio#1: artificial enhancement?
by Xavier Symons | 6 Aug 2016 |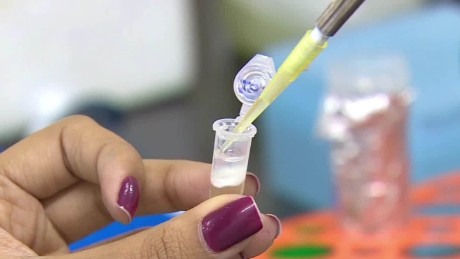 The advent of the Brazil Olympics has stimulated spirited discussion about human enhancement and the ethics of doping. Commentators around the world have focused on the increasing difficulty of justifying and implementing bans on athletes who use artificial means to enhance their performance.
Washington Post columnist Sally Jenkins suggested that the bid to prohibit drugs in the Olympics has amounted to nothing but a "failed social experiment". She suggests that they should be allowed for pragmatic reasons like avoiding bribery and misuse.
"Athletes should be permitted to consider performance enhancement as a matter of personal conscience and moderate it as they choose, with the above-board advice of their doctors and trainers. It would be a cleaner system for all."
Writing in The Globe and Mail, Brock University Sports academic Hilary Findlay offered a less controversial but still alarming account of the pandemic of doping in Olympics sports:
…
click here to read whole article and make comments
Be a fan of BioEdge on Facebook