Biological ties are unimportant, says bioethicist
by Michael Cook | 11 Sep 2016 |
The search for one's "real" father or "real" mother is a motif not only of yesteryear's literature but today's news. Sophocles' Oedipus Rex, Shakespeare's Pericles, Fielding's Tom Jones, or Star Wars' Luke Skywalker draw on the same anxieties as AnonymousUs, a website for children of sperm donors, and the unexpected parentage of the Archbishop of Canterbury.
But is that feeling good or bad, justifiable or unjustifiable? An ethical evaluation of much of contemporary assisted reproduction rests on the answer.
The Journal of Medical Ethics today published a sturdy defence of the idea that genetic parentage is not intrinsically valuable by Ezio Di Nucci, of the University of Copenhagen.
Di Nucci begins by disputing an article by J. David Velleman, of New York University, in Philosophical Papers. In the way of philosophers, it is described as a "recent" paper, but it was published in 2010. Velleman, the… click here to read whole article and make comments
Has Obamacare created a "transgender mandate"?
by Michael Cook | 11 Sep 2016 |
On yet another front, Obamacare has been challenged on ethical grounds, this time for allegedly forcing doctors to perform gender transition procedures on children.
Last year the Department of Health and Human Services (HHS) interpreted the word "sex" in Obamacare Section 1557, which established nondiscrimination protections on the basis of sex to include gender identity. Now, say the plaintiffs in a case known as Franciscan Alliance, Inc., v. Burwell, doctors will be compelled to perform transgender surgeries on children and adults, even if doing so conflicts with a professional judgement that the procedure would be harmful or not in the patient's best interests.
The case is being handled by the Becket Fund for Religious Liberty. It says that the government does not even require Medicare and Medicaid to cover these same gender transition procedures because HHS found the risks were high and benefits unclear. But an… click here to read whole article and make comments
Swedish medicine in turmoil over stem cell researcher
by Michael Cook | 11 Sep 2016 |
In 2011 stem cell research was probably the hottest topic in science. So it was hardly surprising that a researcher at Sweden's world-famous Karolinska Institutet became a media sensation when he announced that he had created an artificial windpipe with stem cells. Italian researcher Paolo Macchiarini "seeded" a plastic tube with stem cells taken from a patient's bone marrow and used it to help 36-year-old Andemariam Beyene, a graduate student from Eritrea living in Iceland.
Five years later Mr Beyene is dead, Macchiarini may be charged with manslaughter, his research seems to be corrupt and unethical, the reputation of the Karolinska Institutet is in tatters, its head has been sacked, its board has been asked to resign and a cloud hangs over the Nobel Prize for Medicine. It is the biggest scandal ever in Swedish… click here to read whole article and make comments
Are abortions for cleft palate rising in the UK?
by Michael Cook | 10 Sep 2016 |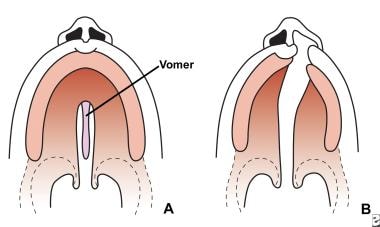 Abortions for cleft palate, an easily-fixed facial deformity, have been rising in the United Kingdom, according to the latest official figures. In 2015, 11 were carried out. The comparable figure in 2012 was 4.
Campaigners point the finger at new pre-natal tests which allow doctors to inform pregnant women of the defect. MP Fiona Bruce, chairman of the All Party Parliamentary Pro-Life Group, said: "It is deeply disturbing if these figures reflect a worrying trend in society to disproportionately value the physically perfect and beautiful."
Lord Alton, a crossbench peer, commented: "Aborting a baby with a cleft palate should be unconscionable. For the law to allow this up to birth should be unthinkable."
A prominent Church of England curate, the Reverend Joanna Jepson, who was born with a jaw deformity, told the Daily Mail: "That this kind of discrimination is on the rise shows just… click here to read whole article and make comments
Debate over chimera embryos intensifies
by Xavier Symons | 10 Sep 2016 |
The debate over research into chimera embryos has intensified in the US, as the National Institutes of Health considers abandoning its ban on the funding of controversial chimera experiments.
Last month the NIH announced that it expects to replace the extant ban with an "internal steering committee" that would make decisions on the funding of research.
In an opinion piece published last week in PLOS Biology, Case Western Reserve University bioethicist Insoo Hyun argued that the NIH should not be so cautious about research that is ethically permissible and has borne impressive results.
"Given the noble aims of this research, it is puzzling to some why the NIH is so nervous about providing federal funds to researchers with a track record of success in this area. The NIH has for years supported research in which human cells are transplanted into animal models, and it continues… click here to read whole article and make comments
US judiciary rolls back pro-life reforms
by Xavier Symons | 10 Sep 2016 |
Two recently issued judicial opinions have slowed attempts in the United States to restrict abortion laws.
The rulings -- one pertaining to late term abortions in New York State, and the other involving a woman in Indiana convicted of feticide -- represent a strong judicial reaction to recent campaigns for law reform in legislatures across the country.
Last Wednesday New York Attorney General Eric T. Schneiderman issued a legal opinion stating that late term abortion should not be criminalised in the state. Schneiderman said that healthcare providers should interpret the law in light of Supreme Court rulings that allow for late abortion in certain cases.
"New York law cannot criminalize what the federal Constitution protects, and thus the Penal Law should be interpreted to be consistent with the Constitution," Schneiderman said.
The decision was lauded by the New York Civil Liberties Union and other groups.
"Now, the state… click here to read whole article and make comments
Rethinking disability and procreation
by Xavier Symons | 10 Sep 2016 |
In the bioethics community, many academics say humans have a moral imperative to have the best children possible. In the disability community, it's a different story.
Writing in the New York Times this week, poet and disability activist Sheila Black reflected on her own experience of having children with disabilities. Black criticises recent trends in assisted reproductive technology such as increases in genetic screening, and suggests that disability is misunderstood by prospective parents.
I know what the "designer baby" people would say: the more "advantages" — beauty, height, intelligence — the better the life chances, the better the life. But I am not sure I believe them.

Life is more than that.
Black herself has a rare condition known as X-linked hypophosphatemia (XLH), as do her two of her three children. In her opinion piece she suggests that though the children may face… click here to read whole article and make comments
Is IVF changing the course of human evolution?
by Michael Cook | 3 Sep 2016 |
Evolution is caused by the differential reproduction of individuals with certain features. So surely IVF, which enables people to reproduce who are unable to do so naturally, must be having an effect upon human evolution.
This tricky but important question was tackled by Norwegian scientists in a recent article in the journal Human Reproduction. "Assisted reproduction is redefining human society and biology and, in the face of profound ethical issues, it is important to understand the technical and conceptual principles that underlie this new paradigm," they write.
They point out that IVF systematically changes selection pressures, involving "a combination of artificial environments and selection criteria that are distinctively different from those of natural reproduction".
The human eggs which survive the selection process are different from normal eggs. IVF favours sperm that swim fast for a short distance while nature "favours long-distance swimmers that are able to… click here to read whole article and make comments
by Michael Cook | 3 Sep 2016 |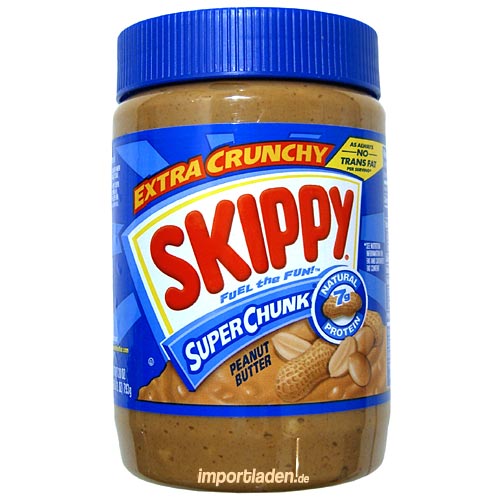 We know more about the ingredients of peanut butter than of IVF culture medium
With as many as one in 25 children being born through IVF in some countries, you would think that doctors understand the health risks perfectly. Not so.
A clutch of papers in the leading journal Human Reproduction points out that the Petri dishes in which IVF embryos spend the first days of their lives are filled with mysterious fluids made up of unknown ingredients. And the composition of these laboratory cultures affects the birthweight of the resulting babies – and possibly their long-term health.
In a blistering editorial, Hans Evers, the journal's editor, writes that he knows far more about the ingredients in his favourite peanut butter, from the ingredients to the production record, than he does about embryo culture media.
"It's not… click here to read whole article and make comments
Be a fan of BioEdge on Facebook