French surrogate mother cheats clients
by Xavier Symons | 30 Jan 2016 |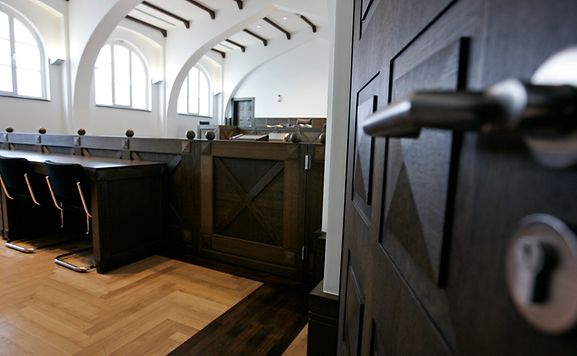 A French surrogate mother has been arrested for fraud after lying to two gay couples about the death of their children.
The woman, 37, told the couples that their children, actually perfectly healthy, had died around birth; she proceeded to sell the babies to two other couples, one in Western France and the other in Luxembourg.
The woman was apprehended in the process of setting up arrangements with three other unsuspecting couples.
A defence lawyer said that woman was raped by her father as a teenager and suffers from "severe emotional neglect" and low self-esteem.
Interestingly, the woman had originally become involved in surrogacy for altruistic reasons. She had already had four children when in 2008 she offered her fifth child for free to a Parisian couple.
Deputy prosecutor Jean Dematteis has recommended that she be sentenced to a year in jail with nine months suspended and that… click here to read whole article and make comments
Activists use Zika epidemic to press for abortion in Brazil
by Xavier Symons | 30 Jan 2016 |
A woman in Brazil holds her daughter, who was born with microcephaly / New York Times
The abortion debate has been reignited in Brazil amid fears about severe birth defects linked to the Zika virus. Zika is thought to cause defects such as microcephaly in the babies of pregnant women, though the link is yet to be scientifically proven.
A group of Brazilian academics and activists has created a petition to ask the country's supreme court to allow abortions for women who have contracted the virus.
The group, based around the Anis Institute of Bioethics Human Rights and Gender at Brazilia University, successfully campaigned in 2012 for the adding of a third exception to Brazil's ban on abortion. Now in addition to medical emergencies and cases of rape, women can legally seek an abortion if their child is suffering from the brain… click here to read whole article and make comments
by Xavier Symons | 30 Jan 2016 |
A new documentary produced by Academy Award-nominated filmmaker Rene Tamjina-Pena tells the story of several Mexican women who in the late 1960s and early 1970s were sterilized in US hospitals. The women, young, fearful, and sometimes unable to speak English, were operated on with limited (or sometimes even no) consent.
After years of dubious sterilization of migrant women, a lawsuit (Madrigal vs. Quilligan) was brought before the Supreme Court by a number of Latino women, represented by a young Mexican-American lawyer, Antonia Hernandez. The documentary, premiering Monday on PBS, is an unsettling reminder of one of a number of historical events that led to the establishment of strict consent guidelines in hospitals around the US.
click here to read whole article and make comments
Tables turned on undercover pro-life activists
by Xavier Symons | 30 Jan 2016 |
In a surprise twist to the recent Planned Parenthood controversy, pro-life activist David Daleiden has been indicted by a grand jury in Harris County, Texas, on charges related to the use of fake IDs and offers to buy fetal tissue.
Daleiden could face up to 20 years imprisonment for "tampering with a government record", a felony. He has also been charged with the attempted purchase and sale of human organs, a misdemeanour. Sandra S. Merritt, a colleague of Daleiden at the Centre for Medical Progress, was also indicted.
In a statement on Monday the grand jury said it had cleared Planned Parenthood of any wrongdoing.
Daleiden's lawyers have called the charges legally flawed and said they will ask the district attorney not proceed with the case. Presidential hopeful Marco Rubio labelled the case "outrageous", while prominent Fox News journalist Megyn Kelly described it as a "political hit… click here to read whole article and make comments
London sperm bank allegedly promoting eugenics
by Michael Cook | 29 Jan 2016 |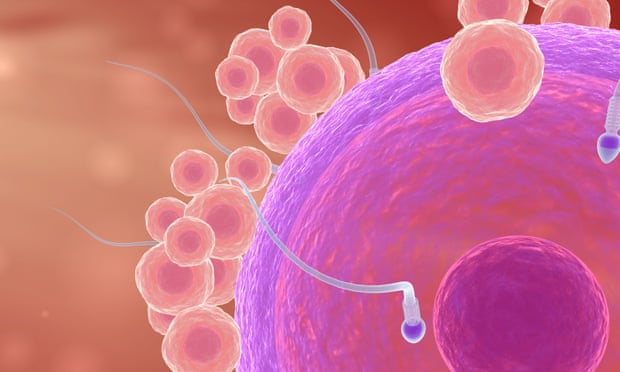 The largest sperm bank in the UK is being investigated by the national fertility regulator for promoting eugenic practices. Following complaints about the London Sperm Bank, the Human Fertility and Embryology Authority has asked why donors with a long list of medical conditions are being excluded.
These include: attention deficit disorder (ADD), attention deficit hyperactivity disorder [ADHD], autism, Asperger syndrome, dyslexia, severe obsessive compulsive disorder, colour blindness, cystic fibrosis, Alzheimer's disease, epilepsy, Parkinson disease and the motor disorder dyspraxia.
Media attention focused on dyslexia, as a number of prominent high achievers have been dyslexics, like Sir Richard Branson and Steve Jobs.
Fred Fisher, a 30-year-old dyslexic Oxford graduate who is working as a software engineers, was rejected by the sperm bank. "I told them this was eugenics, but it's not even good eugenics. Would they turn away Richard Branson or Albert Einstein? We need innovative people who… click here to read whole article and make comments
New French law creates right to terminal sedation
by Michael Cook | 29 Jan 2016 |
The French National Assembly has approved a law which creates a right to terminal sedation until death, but not to euthanasia or assisted suicide. The law has been debated for years and the present text is a consensus which tries to maintain a middle ground between voluntary euthanasia and therapeutic obstinacy.
Patients have a right to request "deep, continuous sedation altering consciousness until death" but only if they are at the end of life. Doctors may stop life-sustaining treatments, including artificial hydration and nutrition. Sedation and painkillers will be allowed "even if they may shorten the person's life".
Socialist Alain Claeys, co-author of the bill, said: "Our text has one purpose: fighting a bad dying that still happens too often in France." The conservative co-author Jean Leonetti, explained: "At end of your life, if the suffering is unbearable, you'll be allowed to get to sleep, soothed and… click here to read whole article and make comments
Pope sets out his bioethics priorities
by Michael Cook | 29 Jan 2016 |
Sentences with the two words "Pope" and "bioethics" are normally accompanied by a "not": prohibitions of therapies and criticisms of theories. Pope Francis's latest remarks mark a refreshing change in style, though not in substance.
In an address this week to the Italian National Bioethics Committee, the Pope set down priorities for bioethicists.
1. "The inter-disciplinary analysis of the causes of environmental degradation." This is obviously a topic dear to his heart, as he devoted an entire encyclical to it last year. But it is not a conventional topic for bioethicists, Catholic or not.
2. "Disability and marginalization of vulnerable subjects". This appears to be a new way of approaching the traditional Catholic insistence on protecting life from conception to natural death. "It is the challenge of opposing the throwaway culture, which has so many expressions today, among which is treating human embryos as… click here to read whole article and make comments
by Michael Cook | 23 Jan 2016 |
The latest issue of JAMA showcases the views of leading American doctors and lawyers on physician-assisted suicide (PAS). The theme is captured by the headline above one of the articles: "Physician-Assisted Dying: Turning Point?" After California legalised it last year, other US states could follow. Nothing novel emerges from the discussion, other than a sense of impending change.
One article by a leading advocate of PAS, Timothy Quill, of the University of Rochester argues that "Patients with serious illness wish to have control over their own bodies, their own lives, and concern about future physical and psychosocial distress. Some view potential access to physician-assisted death as the best option to address these concerns."
Dr Quill et al also insist that the terminology must change:
"Physician-assisted 'suicide' connotes mental illness, and suggests a self-destructive aspect of such decisions that many find offensive. Even the term physician-assisted… click here to read whole article and make comments
Half million at risk of female genital mutilation in US, says report
by Michael Cook | 23 Jan 2016 |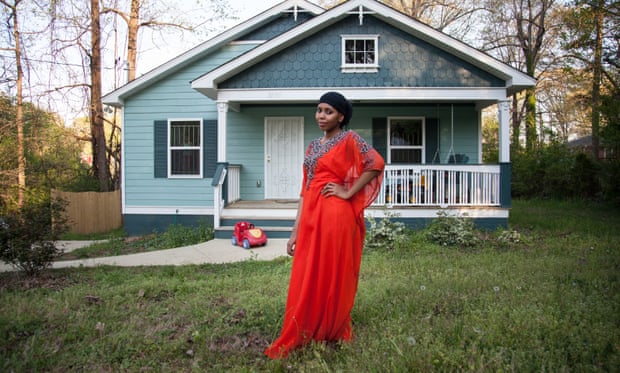 Jaha Dukureh, American campaigner against FGM
US government statistics show that more than half a million girls and women are at risk of female genital mutilation or its consequences in the United States. This figure has tripled over the last 25 years as a result of increased migration from countries where FGM is common.
The practice has been banned in the US for girls under 18 since 1996, when Congress passed the Federal Prohibition of Female Genital Mutilation Act.
"It's the 21st century and I think no one should be forced to be go through something like this," Jaha Dukureh, a FGM-survivor from Gambia who has been campaigning on the issue, told The Guardian. "No child should be forced to undergo this."
However, it became apparent that some families were circumventing the ban by returning to their countries of… click here to read whole article and make comments
First euthanasia case in Quebec
by Michael Cook | 23 Jan 2016 |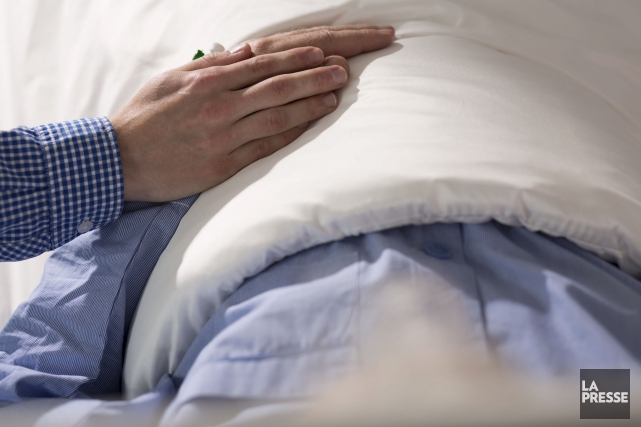 At least one person and perhaps three have been euthanased in Quebec since the Canadian province's legislation went into effect in December. Dr Georges L'Espérance, president of the death-with-dignity group l'Association québécoise pour le droit de mourir dans la dignité, said that he was not aware of the circumstances surrounding the deaths.
Dr L'Espérance does not believe that the number of euthanasia deaths will be very large. "Considering our population here and what has happened in other countries (where euthanasia is legal), I would be very surprised if we have more than 50 or 60 cases in the first year," he told the National Post.
Quebec health authorities say that data on euthanasia will be confidential. The first figures will be released in June.
The legality of the deaths is disputed. Although the Supreme Court struck down the prohibition of assisted suicide and euthanasia in February… click here to read whole article and make comments
Be a fan of BioEdge on Facebook