First child euthanised in Belgium
by Michael Cook | 17 Sep 2016 |
A terminally ill youngster been euthanised in Belgium – the first since Parliament lifted all age restrictions in 2014. The head of the Federal Control and Evaluation Committee on Euthanasia, Dr Wim Distelmans, confirmed that the case had been reported by a local doctor last week.
While details were not disclosed, even the age, he described it as an exceptional case of a child with a terminal illness living in the Flemish-speaking section of Belgium. "Fortunately there are very few children who are considered (for euthanasia) but that does not mean we should refuse them the right to a dignified death," he told the Flemish newspaper Het Nieuwsblad today.
Belgium is the only country that allows all minors of any age to opt for euthanasia. They need only prove that they have a rational decision-making capacity and be in the final stages of a terminal illness.
…
click here to read whole article and make comments
How open should presidential candidates be about their health?
by Michael Cook | 17 Sep 2016 |
At 68 and 70 respectively, Hillary Clinton and Donald Trump are amongst the oldest-ever candidates for the American presidency. With the country's history of sick presidents whose health influenced policy – Woodrow Wilson, FDR, JFK, Ronald Reagan, amongst others – pundits are debating whether candidates should disclose the state of their health.
Earlier this week Clinton collapsed at a 9/11 function in New York; her doctor disclosed that she had a mild case of pneumonia. Although she quickly bounced back, this incident fed rumours spread by Trump supporters that she lacks the strength and stamina needed for the job. It also reminded observers that Clinton had kept her medical reports extremely private.
Trump boasts that his health is extraordinarily good and even handed over a couple of sheets of paper to Dr Oz on air which purported to be his medical records. "If elected, Mr Trump, I… click here to read whole article and make comments
Two perspectives on female genital cutting
by Michael Cook | 17 Sep 2016 |
The World Health Organization reports that more than 200 million girls and women currently have been subjected to female genital mutilation/cutting worldwide, and three million girls continue to be at risk each year. Vicenzo Puppo, an Italian sexologist, argues in the journal Clinical Anatomy that this "is a violation of human rights and must be abandoned". In his article, he outlines various strategies to change what he describes as a cultural rather than religious ritual, especially the creation of alternative rites of passage for young women.
Coincidentally, Australian bioethicists argue in the leading journal Bioethics that Female Genital Cosmetic Surgery for adolescents should be permitted if they insist upon it. Merle Spriggs and Lynn Gillam discuss labioplasties for girls with body dysmorphic disorder. Patients with this condition can be so distressed by the appearance of their genitals that 21% to 44% are said to… click here to read whole article and make comments
by Michael Cook | 17 Sep 2016 |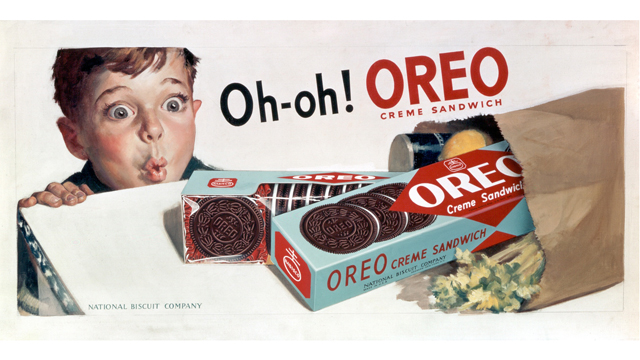 Harvard nutrition researchers in the 1960s were suborned by the sugar industry to deflect the attention of the public away from its baneful role in chronic disease, claim hard-hitting articles in JAMA released this week.
Based on studies of the archives of the Sugar Research Foundation (SRF), researchers found that in the early 1960s three Harvard scientists were paid US$6,500 (about $50,000 in today's dollars) to write a review of research into the role of sugar and fat in heart disease. The sugar industry selected the papers and the resulting two-part review, published in the New England Journal of Medicine, minimized the role of sugar and painted saturated fat as the villain. Its conclusion was that "there was 'no doubt' that the only dietary intervention required to prevent CHD was to reduce dietary cholesterol and substitute polyunsaturated fat for saturated fat in the American diet."… click here to read whole article and make comments
Let's fight climate change with population engineering
by Michael Cook | 17 Sep 2016 |
Stanford biologist Paul Ehrlich popularized the formula I=PxAxT in his race to defuse the Population Bomb. It meant that environmental impact is the result of population, affluence and technology. Although almost none of his predictions have come true, the formula continues to mesmerize academics, especially those interested in climate change.
Just published in the journal Social Theory and Practice is an article by a bioethicist from Johns Hopkins and two philosophers from Georgetown which tackles the most tractable of the three variables, population. Resurrecting the idea of population control, or as they call it, "population engineering", they argue that people must be persuaded to produce fewer people. While this is an idea which has been in a bad odour after China's one-child policy and atrocities in countries like India and Peru, reluctance to act is "unjustifiable and, ultimately, irresponsible".
Although the three authors, Colin Hickey and… click here to read whole article and make comments
Trans-Tasman debate over euthanasia continues
by Xavier Symons | 17 Sep 2016 |
Victorian health minister Jill Hennessy
Victoria has moved one step closer to legalising euthanasia, with health minister Jill Hennessy announcing that the State government will be legalising future medical directives.
Ms Hennessy announced the legislative changes in a press conference on Wednesday, saying that advance care directives would make patient choices clear to their medical practitioners.
"This is about ensuring that we've got clarity around the law but most importantly it's about changing the culture and the conversations and the practice," she said.
In the same conference, Ms Hennessy said she had "no ethical objection" to voluntary euthanasia, and said that the government would consider its response to the recent Victorian Inquiry into End of Life Choices by the end of the year.
Several government ministers have expressed their support for voluntary euthanasia following Ms Hennessy's comments on Tuesday.
Meanwhile across… click here to read whole article and make comments
The eternal return of the infanticide debate
by Xavier Symons | 17 Sep 2016 |
Bioethicists have not given up on the idea of infanticide, with a Scandinavian ethicist publishing a new paper in the journal Bioethics defending arguments for post-birth abortion.
Joona Rasanen, a recent graduate from the University of Helsinki Social and Moral Philosophy program, responds to various criticisms of the infanticide arguments advanced by bioethicists Alberto Giulbilini and Francesca Minerva in their controversial 2012 paper "After birth abortion – Why should the baby live?".
Rasanen focuses in particular on four arguments against infanticide advanced by US ethicist Christopher Kaczor. Kaczor suggests that Giubilini and Minerva rely on a series of unjustified claims about the nature of personhood.
Rasanen defends the view that we can define human personhood in terms of characteristics like consciousness, rather than having to ground it in some metaphysical account of substance.
"Every being grants (sic) full human rights when -- not before --… click here to read whole article and make comments
The ugly legacy of Nazi doctors resurfaces
by Xavier Symons | 17 Sep 2016 |
A prestigious research institute in Germany has been forced to dispose of 100 human brain specimens after discovering they were sourced from illicit medical research conducted during and after WWII.
The Max Planck Psychiatric Institute in Munich, Germany, found the specimens in their collection during a renovation last year. They had arrived at the Institute in 2001, and had belonged to the estate of Julius Hallervorden, a German psychiatrist and member of the Nazi party. Following the Second World War, Hallervorden admitted to having performed experiments on executed prisoners and the disabled; it is likely that some of the specimens were taken from the bodies of executed prisoners and involuntarily euthanized patients.
In the wake of the controversy, the Max Planck Society has announced that it will be conducting a comprehensive review of all human specimens stored at it Institutes.
The directors of the Planck Institute… click here to read whole article and make comments
Women freeze eggs for stable families, not successful careers
by Xavier Symons | 17 Sep 2016 |
A new study of egg freezing in the UK suggests that most women are motivated by an anxiety to find the right partner to raise their children.
The study, conducted by sociologist Kylie Baldwin from De Montfort University in Leicester, showed that out of the 31 heterosexual UK women surveyed not one had frozen their eggs for career reasons. Instead, the participants said they were waiting to find a spouse who would be committed to raising a family.
"Many of the women I interviewed wanted to become mothers soon or had felt the desire to have a child for several years prior to freezing their eggs", Ms. Baldwin said. "However what had prevented them from becoming a mother was the lack of the right partner who they thought would be a good father".
The women in the survey were aged between 32 and 44.
The number of women… click here to read whole article and make comments
Everything you wanted to know about genetic engineering in one chirpy video
by Michael Cook | 16 Sep 2016 |
This chirpy video about genetic engineering explains the complex present and speculative future quite well although it probably takes too optimistic a view of how the new technology will be used. Elliot Hosman, of the Center for Genetics and Society, grumbles that it:
... adopts an exceedingly narrow vision of democratic progress and governance. "The only thing we know for sure," it asserts, "is that things will change irreversibly." By this logic, technology's impending arranged marriage to biology is inevitable, and we might as well sit back and watch the Silicon Valley "cradle of innovation" unburden us from our human imperfections—one human birthing experiment at a time.
However, it has been extremely popular. Released in August by the German company Kurgesagt ("In a Nutshell"), it has clocked up 3.2 million views.
With the great public interest in CRISPR, the CGS recently produced a resource page on human germline… click here to read whole article and make comments
Be a fan of BioEdge on Facebook