Dutch will probably legalise assisted dying for people tired of living
by Michael Cook | 15 Oct 2016 |
The Dutch government plans to create a new end-of-life law for elderly people who are tired of living. Health Minister Edith Schippers told Parliament that a new kind of assisted suicide is needed for people who are not terminally ill or suffering, but who want to die (link to letter to Parliament, in Dutch).
She said that the proposed law would come into effect next year. It would cater for "older people who do not have the possibility to continue life in a meaningful way, who are struggling with the loss of independence and reduced mobility, and who have a sense of loneliness, partly because of the loss of loved ones, and who are burdened by general fatigue, deterioration and loss of personal dignity."
The process will be thoroughly documented and carefully organized, Ms Schippers told a TV prorgram. "It should not involve lonely or… click here to read whole article and make comments
Could it become too expensive to ask for assisted suicide?
by Michael Cook | 15 Oct 2016 |
Assisted suicide and euthanasia take patients, doctors and society at large into uncharted territory. But in the American state of Washington, they are being led down a familiar road: allegations of price gouging.
According to an article in JAMA Oncology, the price of one lethal drug for taking advantage of the state's 2008 Death With Dignity Act increased roughly US$2,500 over seven years – about 640%.
Secobarbital, which is sold under the name Seconal, made up nearly half of the prescriptions. Its average cost increased from $388 in 2010 to $2,878 in 2016.
"Honestly, I really think it's just pharmaceutical companies jacking up the price of the drug," lead author Veena Shankaran, of the University of Washington and the Fred Hutchinson Cancer Research Center in Seattle, told Reuters. "I don't see another explanation for it."
"In the context of financial toxicity among patients with cancer,… click here to read whole article and make comments
by Michael Cook | 15 Oct 2016 |
Are you feeling guilty? You ought to be if you like your gin and tonic. For according to the headlines, "Gin lovers are all massive psychopaths, according to experts". Mind that word "massive". Take a good look in the mirror. Right now.
The article has been shared hundreds of thousands of times on Facebook.
However, this is a great example of the synergy of publicity-hungry scientists and clickbait journalism. Our story begins in Austria, at the University of Innsbruck. Two researchers in social psychology published an article in the journal Appetite titled "Individual differences in bitter taste preferences are associated with antisocial personality traits".
It would be unfair to heap all the blame on yellow journalism. The article's abstract says that two studies indicated that "that bitter taste preferences are positively associated with malevolent personality traits, with the most robust relation to everyday sadism and psychopathy"… click here to read whole article and make comments
Ethics ignored in '3-person embryo' technique
by Michael Cook | 15 Oct 2016 |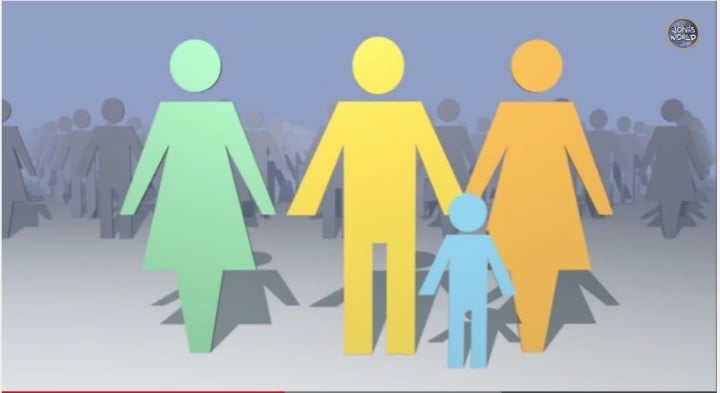 A fertility doctor in Ukraine is using highly controversial mitochondrial manipulation techniques to treat general infertility ahead of peer review and safety checks, according to New Scientist. Two women are 20 weeks pregnant with embryos created using the technique. Dr Valery Zukin, director of the Clinic of Reproductive Medicine in Kiev, says that he secured approval from ethics committees before proceeding. He plans to present preliminary results at the American Reproductive Technology Congress in New York this weekend.
Dr Zukin's clinic offers a full range of fertility services, including surrogacy and egg donation.
Dr Marcy Darnovsky, of the Center for Genetics and Society, in California, points out that is the second time in three weeks that the magazine has broken stories about rogue fertility doctors using the "three-parent embryo" method.
"We appear to be in a race to the bottom, with fertility doctors ignoring evidence that points to… click here to read whole article and make comments
Abortion debate continues in Poland
by Xavier Symons | 15 Oct 2016 |
The head of Poland's ruling Law and Justice party (PiS) has vowed to continue his fight to ban abortion, after a recent attempt at restricting terminations was rejected by parliamentarians.
"We will strive to ensure that even difficult pregnancies -- when the child is sure to die, severely deformed -- will result in birth so that the child can be baptised, buried, and have a name," Law and Justice (PiS) party leader Jaroslaw Kaczynski told the Polish news agency PAP on Wednesday.
PiS's proposed law would have restricted abortion to cases where the mother's life was in danger.
Despite initial support among PiS MPs, parliamentarians overwhelming rejected the bill, 352 votes to 58. MPs appear to have been swayed by nationwide protests on Monday last week.
Abortion is already restricted in the country, with terminations of pregnancy permitted only in cases where the woman's life is threatened,… click here to read whole article and make comments
Desperate times call for … rationing conscience
by Xavier Symons | 15 Oct 2016 |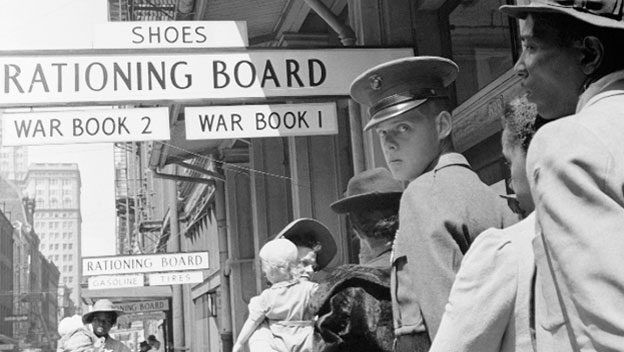 Bioethicists often look to the so-called 'military analogy' to understand conscientious objection in healthcare. Yet no one has gone so far as to suggest it is a 'resource' that can and should be 'rationed'. At least, not until now.
In a paper published online first this week in Journal of Medical Ethics, Oxford ethicist Dominic Wilkinson suggests that we should place strict limits on conscientious objection in the context of the allocation of scare healthcare resources. While there may be certain circumstances where conscientious objection might be permitted, Wilkinson suggests there are strong arguments against allowing clinicians to disrupt the standard allocation of medical resources. Wilkinson states:
"[there are] substantial arguments against accommodating CO to allocation; such accommodation would almost always be inappropriate. Conscientious nontreatment or treatment run counter to fundamental principles of allocation including consistency, and the need to impose limits on available treatment."
Wilkinson warns… click here to read whole article and make comments
Echoes of California in Australian euthanasia campaign
by Xavier Symons | 15 Oct 2016 |
The campaign for assisted dying in Australia has intensified, with pro-euthanasia lobbyists enlisting the support of terminally ill patients seeking to end their lives.
The Australian testimonies, which echo the intervention of brain cancer victim Brittany Maynard into the Californian debate, have become central feature of a renewed push for legislative change in the country.
Pro-euthanasia lobby group Go Gentle Australia recently published a book of 72 testimonies of friends and relatives of terminally ill patients, as well as terminally ill patients themselves. Australian current affairs program 60 Minutes this week aired a segment telling the story of Kylie Monaghan, a 35 year old brain cancer victim seeking to end her life.
In an article published in The Australian earlier this month, journalist Paul Kelly offered an alternative perspective. Euthanasia, Kelly suggested, is a "social risk" to Australia:
"If you love your parents, respect your children,… click here to read whole article and make comments
Be a fan of BioEdge on Facebook