Washington Post features symposium on transhumanism
by Michael Cook | 22 May 2016 |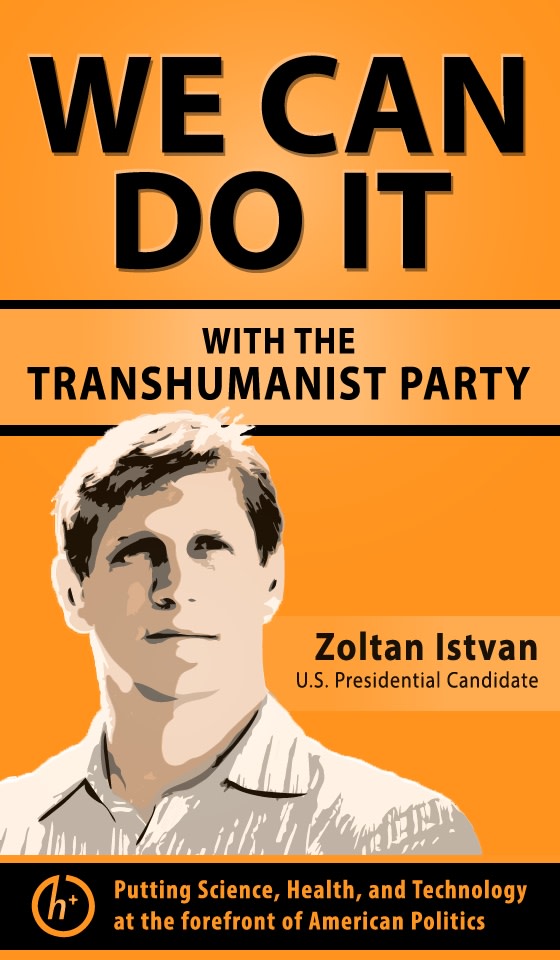 As a sign of growing interest in transhumanism, the Washington Post recently featured a symposium with several distinguished writers. It may indicate a growing interest in its aspirations, in an election year when a transhumanist, Zoltan Istvan, is seriously running for President.
At the moment, transhumanism is a ill-defined and fractured movement with many different strands, ranging from more-or-less mainstream to whacky. On the mainstream side, there is the National Intelligence Council's 2012 long-term strategic analysis document which devotes a section to "human augmentation". It envisages technology which will help the elderly to cope with disability and soldiers to perform superhuman feats of strength, agility and alertness. On the whacky side, there are visions of a new species of humanity and uploading consciousness to the internet.
Here are a few predictions and evaluations from the WaPo's contributors. Most of them were solidly in favour and relatively conservative on… click here to read whole article and make comments
Bioethics commission sets out game plan for creating consensus
by Michael Cook | 22 May 2016 |
Rapid innovation in the wake of the development of the CRISPR gene editing technology has not caught the US Presidential Commission for the Study of Bioethical Issues napping. Armed with this tool, scientists will be eager to conduct many ethically contentious experiments with government funding -- and the Commission seems keen to facilitate this.
So, in the waning days of the Obama administration, the Commission has issued a report about decision-making in an age of bioethical change. The commission is merely an advisory body which reports to the White House and can be reconstituted or dissolved by the next President. However, its recommendations will no doubt influence policy, especially if Mrs Clinton wins in November.
Rather than dealing with a specific issue, the report, Bioethics for Every Generation: Deliberation and Education in Health, Science, and Technology, discusses how to reach a consensus on controversial issues… click here to read whole article and make comments
Experimentation continues on chimera embryos
by Xavier Symons | 22 May 2016 |
A group of scientists in the US are continuing to conduct research on human-animal hybrid embryos, despite a moratorium on funding from the National Institutes of Health.
Pablo Ross, a reproductive biologist from the University of California, Davis, has been working with a research team to implant human induced pluripotent cells in pig embryos, with the hope of growing human organs in developing porcine fetuses.
Ross has availed himself of alternative funding sources in the wake of the NIH's decision last September to withhold funding until further study was done into the ethics of chimera experimentation.
"We're not trying to make a chimera just because we want to see some kind of monstrous creature," Ross told NPR. "We're doing this for a biomedical purpose."
After injecting human cells into the pig embryos, Ross and his team implant the embryo in a pig uterus, and allow it to grow… click here to read whole article and make comments
Time for a technoethics commission?
by Xavier Symons | 22 May 2016 |
As another presidential bioethics commission finishes up, A US computational scientist has suggested the next US president should create a 'technoethics commission'.
Daniel N. Rockmore, professor of in the Department of Mathematics, Computational Science, and Computer Science at Dartmouth College, recently published an article in The Conversation advocating for the establishment of clear "social norms" for digital technologies "through a high-profile, public, collaborative process."
Rockmore, while not wishing to engage in scaremongering, believes that many are too ready to embrace the convenience of new computer technologies without considering the potential dangers:
"…the fact remains that we are thoughtlessly deploying technologies with little concern for, or debate around, their context and implications for society."
He suggests that digital technologies have the potential to profoundly effect the 'human condition', and that a commission could be a value platform in which to discuss such risks:
"…surely questions around topics like wearables,… click here to read whole article and make comments
Looking ahead to radical solutions for ALS and cancer
by Michael Cook | 22 May 2016 |
Improbable as it may seem, an Italian neurosurgeon plans to transplant a head within the near future. Sergio Canavero has received worldwide publicity with his solution for degenerative diseases like ALS or for patients whose bodies are riddled with cancer. Last year a 30-year-old Russian IT worker with a crippling muscle-wasting disease volunteered for the operation when it become feasible.
Assuming, however, that the operation is successful, who will the person be? The person who once owned the head, or the person who once owned the body? Neither, according to an article in the journal Neuroethics.
We maintain that embodiment is central to personal identity and a radical alteration of the body will also radically alter the person, making her a different person. Consequently, a human head transplant will result in an individual partly continuous with the head/brain donor (in terms of connected memories and mental… click here to read whole article and make comments
Scientists discuss synthetic human genome behind closed doors
by Michael Cook | 22 May 2016 |
According to an exclusive report in the New York Times, 150 scientists, lawyers and entrepreneurs gathered behind closed doors at Harvard earlier this month to discuss creating a synthetic human genome.
This is scientifically and ethically controversial because it could lead to the creation of humans without parents, genetically-engineered humans or copies of existing people.
Although details of the project are secret, the organiser seems to be Dr George Church, of Harvard Medical School, a colourful geneticist who has proposed creating Neanderthal humans based on ancient fragments of their DNA. The NYTimes says that a primary goal of the meeting was to "synthesize a complete human genome in a cell line within a period of 10 years."
Drew Endy, of Stanford University, and Laurie Zoloth, a bioethicist at Northwestern University, were highly critical of the secrecy surrounding the meeting in the magazine Cosmos.
We note that… click here to read whole article and make comments
Doctors call for government action as suicide increases
by Xavier Symons | 21 May 2016 |
A US doctor has voiced grave concern about government inaction on increasing suicide rates in the country.
A report released late last month from the National Center for Health Statistics documented a sobering set of statistics that indicate that the suicide rate has increased during the period 1999-2014, particularly in selected demographic groups.
The average percent increase in the age-adjusted suicide rate was about 1% per year from 1999 through 2006, which increased to 2% from 2006 to 2014. From 1999 through 2014, the percent increase in age-adjusted suicide was greater for females (a 45% increase) than males, who had a 16% increase. The suicide rate for females aged 10-14 years had the largest percent increase, a 200% increase.
Speaking to MedScape, Columbia University psychiatrist Jeffrey A. Lieberman criticized the lack of funding for research into suicide prevention:
it's hard to understand the disconnect between the amount… click here to read whole article and make comments
Searching for meaning at the end of life
by Xavier Symons | 21 May 2016 |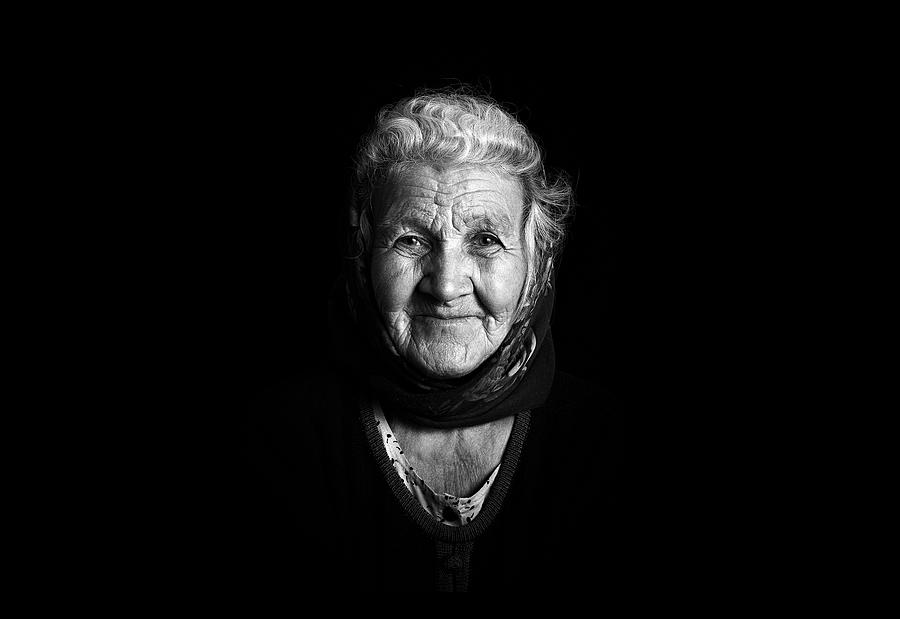 Researchers from Australia and the UK have called for greater attention to be paid to 'spiritual care' in the treatment of elderly patients.
'Spiritual care' – care for, roughly speaking, the sense of identity, meaning, purpose and self-value of a patient – has been receiving increased attention in medical literature and clinical practice. Healthcare professionals are now calling on governments to reform 'utilitarian' healthcare systems to accommodate for the provision of therapies and services associated with spiritual care.
Writing for The Conversation, psychiatrists John Wattis and Stephen Curran of the University of Huddersfield discussed the need for clinicians to provide holistic treatment for elderly patients:
"The technical and the interpersonal aspects of clinical care should go together. Being prepared to assess spiritual need and deal with it – or signpost the patient to those who can help – should be part of good medical practice."
They suggested that… click here to read whole article and make comments
Vulnerability in medical contexts: interview with Steve Matthews
by Xavier Symons | 18 May 2016 |
There has been growing interest among ethicists in the theme of vulnerability. Some have gone as far as to suggest that vulnerability could serve as a new principle in bioethics. In a recent edition of the journal Theoretical Medicine and Bioethics, a number of leading bioethicists explored the topic of 'human vulnerability in medical contexts'. This recent journal edition – a first among any of the leading bioethics journals –provides significant insight into the notion of vulnerability and its relevance to contemporary clinical practice. Xavier Symons, the deputy editor of Bioedge, recently spoke with guest editor Stephen Matthews about the key themes discussed.
Stephen Matthews is a senior research fellow at the Plunkett Centre for Ethics and a member of the Centre for Moral Philosophy and Applied Ethics at Australian Catholic University. Steve co-edited the special edition with Bernadette Tobin, Director of the Plunkett Centre… click here to read whole article and make comments
Hackers download OkCupid data without consent
by Michael Cook | 14 May 2016 |
Is your privacy safe on the internet? How do you know? Now that people store medical records in the cloud and record much of their lives on social media, privacy is essential.
But as the latest scandal shows, privacy is always at risk.
A group of Danish researchers from Aarhus University has just released a data set of 70,000 subscribers to the online dating site OkCupid. They obtained them by scraping (harvesting) the data of publicly available profiles. However, they did it without seeking permission from the website or asking for the consent of the subscribers.
According to Vox, the data, which was collected between November 2014 and March 2015, includes user names, ages, gender, religion, and personality traits, as well as answers to the highly personal questions the site asks to help match potential mates. The users come from all over the world.
Be a fan of BioEdge on Facebook