by Xavier Symons | 21 Nov 2015 |
The new CRISPR as a technology only really came into the public spotlight last year. But already dozens, if not hundreds, of Chinese research hubs are using the technique on a range of animals.
CRISPR research is being supported in China via grants from the National Natural Science Foundation of China, Ministry of Agriculture, Ministry of Science and Technology as well as provincial governments.
In the past year alone, numerous articles have been published in leading journals documenting the use of CRISPR by Chinese scientists to create genetically enhanced goats, sheep, pigs, monkeys and dogs, among other mammals. In a September edition of Nature's Scientific Reports, for example, geneticists Xiaolong Wang and Yulin Chen from Northwest A&F University published the results of study into enhancing goat muscle and hair growth. In early-stage goat embryos the researchers had successfully deleted two genes which suppress both hair and muscle growth.… click here to read whole article and make comments
Medicos a 'military target' in Syria
by Xavier Symons | 21 Nov 2015 |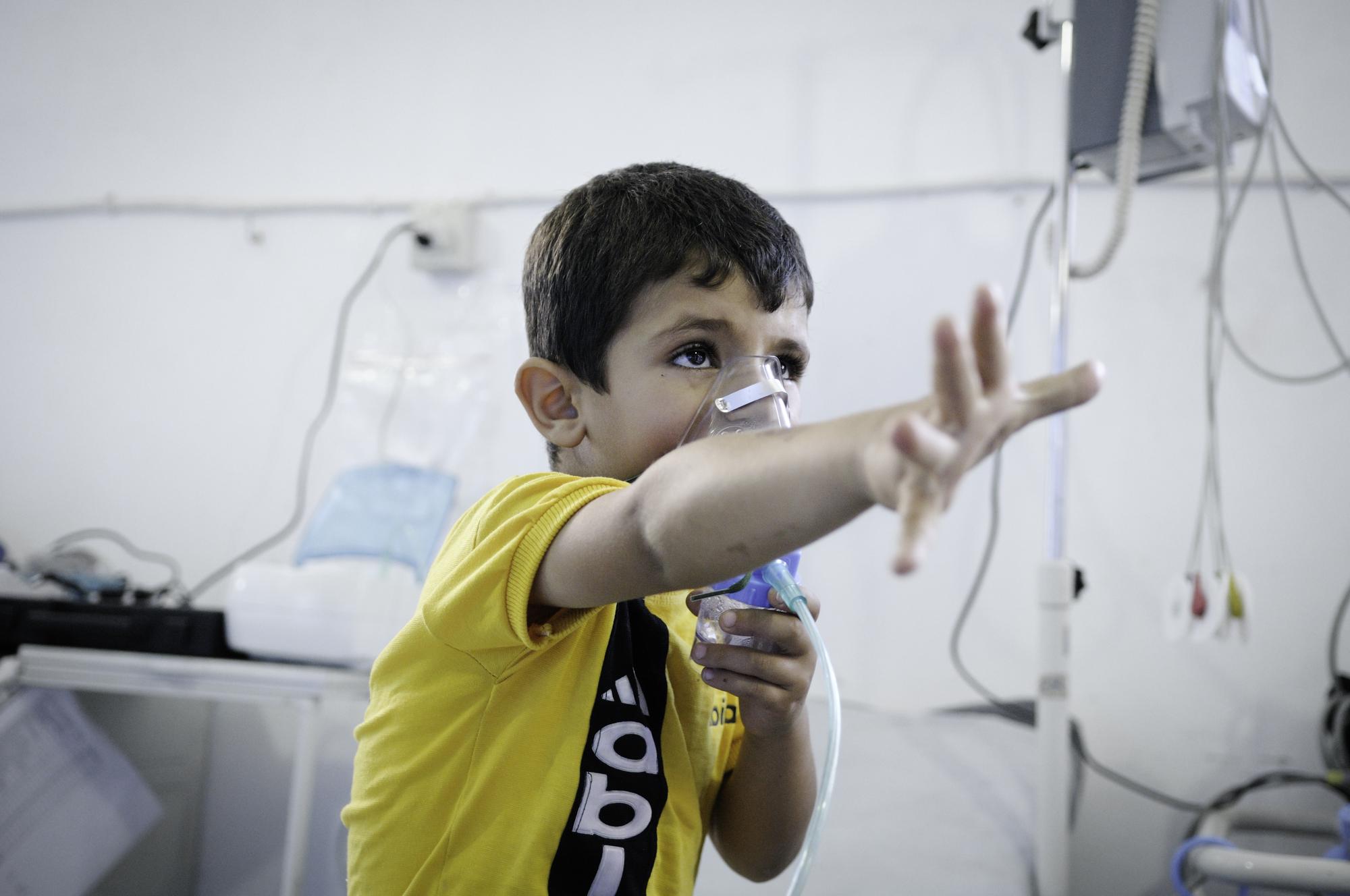 The war in Syria has taken a massive toll on the country's healthcare system – 95% of doctors have fled, been detained or killed in the besieged eastern city of Aleppo.
A new report released by Physicians for Human Rights (PHR) this month gives detailed insight into the grave effects of the war on Aleppo medicos. Some of the more striking findings of the report include:
- The ratio of physicians to Aleppo residents is eight times less than what it was in 2010. Currently there is one doctor for every 7,000 residents, compared to one doctor for every 800 residents in 2010.
- Only 10 hospitals – 30% of the 33 functioning hospitals in 2010 – were functioning as of August 2015.
- There are only 80 physicians working in Aleppo (approximately 5% of Aleppo's pre-war physician population).
- To date, the Syrian government has launched 45… click here to read whole article and make comments
by Xavier Symons | 21 Nov 2015 |
Liberalism has led to legalization of many practices hitherto outlawed in Western societies. But to what extent can it used to justify the restriction of certain liberties? Can it, for example, justify banning cigarettes?
Kalle Grill (University of Umea, in Sweden,) and Kristin Voight (McGill) think the answer is yes. In an article published this week in the Journal of Medical Ethics, they argue that the health benefits of banning smoking outweigh the drawbacks of restricting on personal freedom.
According to Grill and Voight, there are numerous considerations that count strongly in favor of outlawing the sale and smoking of cigarettes:
"As far as the current generation is concerned, then, four factors speak in favour of a ban: first, very large benefits in aggregate well-being. Second, reduced inequality in well-being because the benefits accrue largely to the disadvantaged. Third, improvements in internal autonomy for those who would prefer… click here to read whole article and make comments
by Xavier Symons | 21 Nov 2015 |
Hopes for a reform in China's organ donation practices have faded, with revelations that the Chinese government is simply "reclassifying" organs obtained from executed prisoners.
Since the faux-announcement of an end to organ donation from prisoners in January, the state-controlled Chinese media has repeatedly suggested that the government is disguising inmates' organs as "altruistic donations" from free citizens.
As early as January, the People's Daily was reporting that prisoner's would still be allowed to donate their organs "to atone for their crimes". The head of China's organ donation committee, D. Huang Jiefu, said he was confident these 'voluntary' donations would prevent any shortfall as a result of the new policy.
In March, Dr. Huang told The Beijing Times, "Once the organs from death-row prisoners who have voluntarily donated are included in our national distribution system, they are counted as voluntary citizen donations."
According to Huige Li, a Chinese-born… click here to read whole article and make comments
Belgian prisoners denied euthanasia
by Michael Cook | 21 Nov 2015 |
Belgian serial rapist and murderer Frank Den Bleeken, who was serving a life sentence, sparked a controversy by asking for euthanasia in 2014. The government at first granted his request and the bureaucratic machine began whirring. However, it quickly backtracked and placed him in a specialised psychiatric unit where he could get better care.
In the wake of his highly-publicised request, 15 other prisoners have asked for euthanasia in Belgium on the grounds that they have unbearable psychological suffering. This week the head of the country's euthanasia commission declared that they are not eligible. Dr Wim Distelmans told De Morgen that:
The unbearable suffering that these prisoners describe is due in large part to the context (ie, prison) and is not the result of an incurable disease … We have advised the interested parties that they are not within the framework and conditions provided by law.

… click here to read whole article and make comments
Drug companies flunk transparency test
by Michael Cook | 21 Nov 2015 |
Only two-thirds of clinical trials for new drugs were disclosed in 2012, according to a new study in BMJ Open by Bioethics International, a non-profit group. In addition, almost half of all reviewed drugs had at least one undisclosed Phase 2 or 3 trial. This lack of transparency breaches legal and ethical standards.
Three of ten companies reviewed in the study—GlaxoSmithKline, Johnson & Johnson, and Pfizer—publicly disclosed all clinical trial results for at least one of their reviewed drugs. But the lowest scoring company, Gilead, disclosed 21% of the trial results for its HIV medicine Stribild. Sanofi's multiple sclerosis drug Aubagio also ranked low for publicly available information.
Incomplete disclosure of clinical trial results impacts the ability of healthcare decision-makers, including physicians, prescription guideline writers, payers and formulary committees, to evaluate the appropriate use of a drug effectively.
Bioethics International has also launched a Good… click here to read whole article and make comments
A quiet revolution in organ transplant ethics
by Michael Cook | 21 Nov 2015 |
Earlier this week New York University Langone Medical Center announced the successful completion of the most extensive face transplant to date. It was performed on a volunteer firefighter from Mississippi who suffered a full face and scalp burn in 2001 when a roof collapsed on him during a rescue search.
It was a triumph of modern medicine, but it was also a reminder of the questions which swirl around transplant surgery. Organ transplants have always been regarded as life-saving interventions. Without a heart, lungs or kidneys patients die. But surgeons are now transplanting non-vital body parts, such as the face, uterus, voicebox, penis, ovary and fallopian tube, which require a fresh look at standards of medical ethics, according to bioethicist Art Caplan, of New York University Langone Medical Center. He writes in his column in Forbes magazine:
Unlike heart, liver, kidney and lung transplants, they are being… click here to read whole article and make comments
Filling out euthanasia death certificates in Quebec
by Michael Cook | 21 Nov 2015 |
Physician-assisted suicide begins in Quebec on December 10. One of the overlooked consequences of this radical change to the law is how doctors will fill out death certificates. Although the immediate cause of death will be a lethal drug, doctors have been advised to list the cause of death as an underlying medical condition.
The Collège des médecins du Québec and pharmacy and nursing regulators have issued a Practice Guide directing Quebec physicians to falsify death certificates in euthanasia cases.
The physician must write as the immediate cause of death the disease or morbid condition which justified [the medical aid in dying] and caused the death. It is not a question of the manner of death (cardiac arrest), but of the disease, accident or complication that led to the death. The term medical aid in dying should not appear on this document.2
Since untruths are… click here to read whole article and make comments
Sociologist opposes ban on Indian commercial surrogacy
by Michael Cook | 21 Nov 2015 |
Dr Nayna Patel (centre) and her "house of surrogates", in Gujarat
There is always a flip side to an argument, even if you are talking about "baby farms" of surrogate mothers in India. Sharmila Rudrappa, a sociologist at the University of Texas at Austin, has written a book, Discounted Life: The Price of Global Surrogacy in India, about the experience of surrogate mothers in Bangalore. In an interview with The Times of India, she criticised moves to decommercialise surrogacy.
This ban is certainly going to dent the earnings of surrogate mothers, but it's not going to be that large. But what's worse is the Centre is looking to ban commercial surrogacy altogether. It wants to institute only altruistic surrogacy , where no money will be exchanged. Look, the cat is out of the bag -the businesses are set, doctors have invested… click here to read whole article and make comments
Charlie Sheen's reluctant bioethics script
by Michael Cook | 21 Nov 2015 |
The real lives of Hollywood stars often have just as much bioethical interest as their movies. This week Charlie Sheen, a popular actor in film and television with a colourful personal life, admitted that he was HIV positive on the Today show. He was diagnosed about four years ago and the disease is under control.
But this is not just another ho-hum personal tragedy. Apart from his self-destructive drug and alcohol abuse, compulsive promiscuity is part of Sheen's public image and questions were immediately raised about whether he had infected one of his wives or many sex partners without informing them of his HIV status. Knowingly infecting a partner is a criminal offence in California. Prosecution is rare because a high bar has been set for the standard of proof but Sheen could be sued civilly for negligence, emotional distress or sexual battery.
The 50-year-old actor… click here to read whole article and make comments
Be a fan of BioEdge on Facebook